We hosted four fishermen from the United States on the third week of February, all of them visiting Worlds End Lodge and the Irigoyen River and fishing sea-run for the first time. 
The weather continued surprising us with strong winds, not typical of our area.
We used single hand rods, floating lines, intermediate poly leaders, plus a long monofilament tippet. The river's flow continued dropping since last week, we used smaller nymphs and mini leeches. The most used nymphs were wonder bugs by Pepe Fly, several captures with Molinolo's Hare's Ear and the classic Copper John.
The percentage of juvenile seatrout continues to be high, which makes us proud.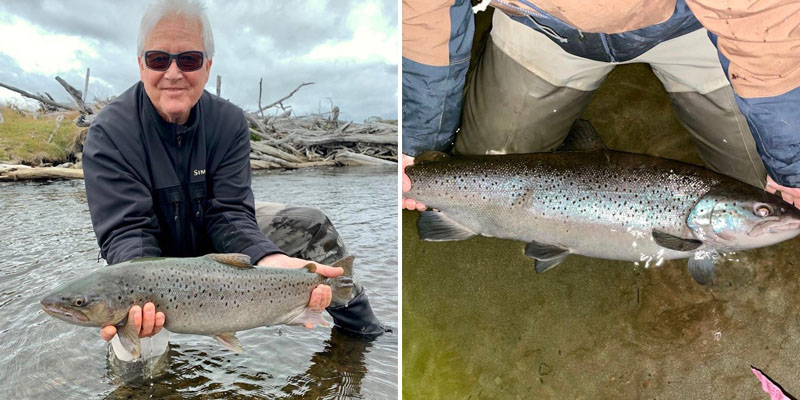 Our new friend Steve had one of the best fights of the week at Home Pool 2, which minimally changed its course, developing a new pocket under the fast water. With a perfect cast and a dead drift, his Copper John was attacked by a fresh, aggressive seatrout making the water explode before running downstream straight to the log jam. After several minutes and having control of the fish, we thought it was ready to be landed. It was not. As soon as it touched its belly on shallow water, it turned and ran, making the fly go straight up in the air, and we could not see it up close. It was a great battle, with a trout that every time we remember it, it gets bigger in our mind.
Another great week for the books at World's End Lodge, we will see you on the next one with more.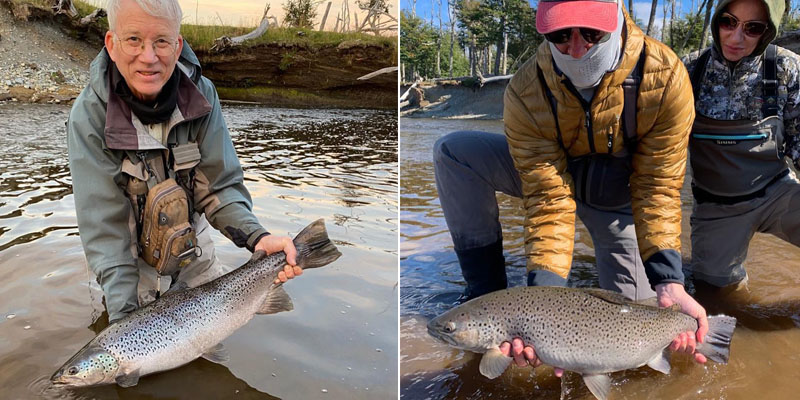 CONTACT US
If you've always dreamt of fishing for some monster Sea Trout, then the famous Worlds End Lodge on the Irigoyen River would be perfect for you. If you'd like to know all the information about the fishing and accommodation, you can contact our fly fishing specialist Peter Collingsworth on 01603 407 596 or email at peter@sportquestholidays.com.