The Sea Trout fishing season at Worlds End Lodge in Argentina is now well up and running and despite the changeable conditions, the anglers have still been getting amongst the fish.
In the fourth week of January, we welcome three fishermen from the UK and one from the USA. Two of them are returnees and the other experienced the river for the first time. 
The weather varied, with some showers that caused a small growth in the river. We had some wind almost every day, which appeared to be calmer in the mornings than in the afternoon sessions. 
Leeches and mini leeches were the flies we used the most, with floating lines and intermediate polyleaders. In some pools, we used 4 and 6 ips sinking tips.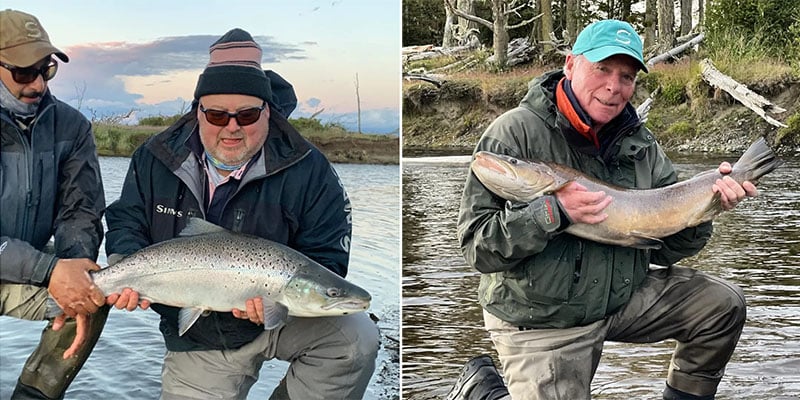 The tackle chosen by our guests were single hand rods and switch rods.

We noticed this week a greater quantity of coloured Seatrout and continue to be surprised by the average number and size of fish captured.

Our friend and decorated war veteran Taft R., found himself fighting a sea pool seatrout, which decided to return to the ocean once hooked and it was impossible to stop. With the incoming tide and a good amount of water, it found the way to return to the ocean. Although we were not able to land it, it was one of the most memorable fish of the week, with immeasurable strength.
We wish you a wonderful rest of the month and tight lines. 
See you next week for more fishing stories!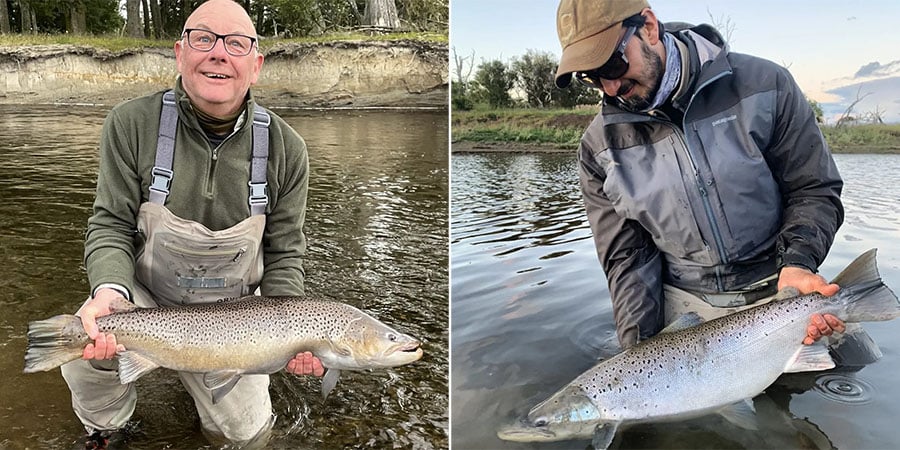 CONTACT US
If you've always dreamt of fishing for some monster Sea Trout, then the famous Worlds End Lodge on the Irigoyen River would be perfect for you. If you'd like to know all the information about the fishing and accommodation, you can contact our fly fishing specialist Peter Collingsworth on 01603 407 596 or email at peter@sportquestholidays.com.