Species Spotlight: Dolly Varden
The Dolly Varden is a beautifully coloured member of the Salmonoid family, this fish is considered by many to be on of the prettiest of all the salmonoid species and therefore it is a sought after prize by many. This fish makes for some stunning photographs when caught and is a species that any discerning fly angler should tick off their species list.
Name:
Dolly Varden
Also known as:
Dollys
Scientific name:
Salvelinus Malma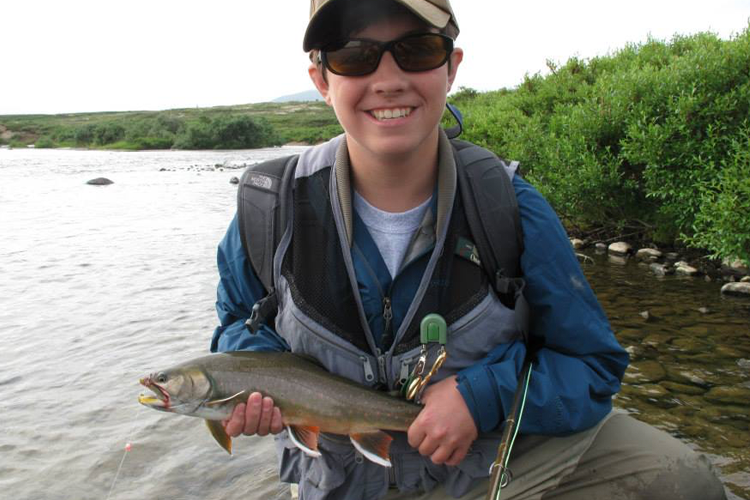 Description:
The Dolly Vardens back and sides are olive green or muddy gray, shading to white on the belly. The body has scattered pale yellow or pinkish-yellow spots and there are no black spots or wavy lines on the body or fins. Small red spots are present on the lower sides. The Dolly Vardens fins are plain and unmarked except for a few light spots on the base of the caudal fins.
Average size:
The average size of the Dolly Varden that you will catch is around the 4lb mark.
Where to catch:
The best destination to catch Dolly Varden just has to be Alaska,  the Alaskan wilds are world-renowned Dolly Varden hotspots with destinations such as Alaska Trophy Adventures, Mission Lodge and Goodnews River Lodge all being some of the top places to fish.
Fishing methods:
Dolly Varden change their feeding habits at certain times of the year, if they are feeding on fry and juvenile fish then spinning with lure tackle or fly fishing using flashy large patterns work. Once they change to feeding on Salmon redds you will be best fishing Salmon egg imitations.
Contact us
If you have any queries or questions around catching Dolly Varden or any of our Freshwater Fly Fishing holidays contact us today. You can call our office on 01603 407596 and we can put you on track to the best destinations around the world. Remember you can always request a free brochure here.