Top 10 Hosted Fishing Destinations
Every year our hosted trips become increasingly popular and sell out very quickly. This is due to them being cheaper than traveling as a single angler, the expert advice, the experience of our hosts, and the exclusive destinations we have. Below we have listed our top 10 hosted trips, in no particular order.
Crocodile Bay fishing resort – Costa Rica 
Every year our customers achieve unbelievable results on this hosted big game fishing trip.  Many personal best Marlin and near-record sized Roosters have been caught by anglers who have joined us on this fishing holiday. 
The fishing on offer at Crocodile Bay is very varied and appeals to many different fishing types from fly fishermen to lure anglers. The offshore fishing offers many different options too, including trolling big Marlin lures and rigged baits for the Billfish. Whilst fishing offshore you will come across huge shoals of Tuna and Dorado which can be caught either with lures or by fly fishing and the standard trolling.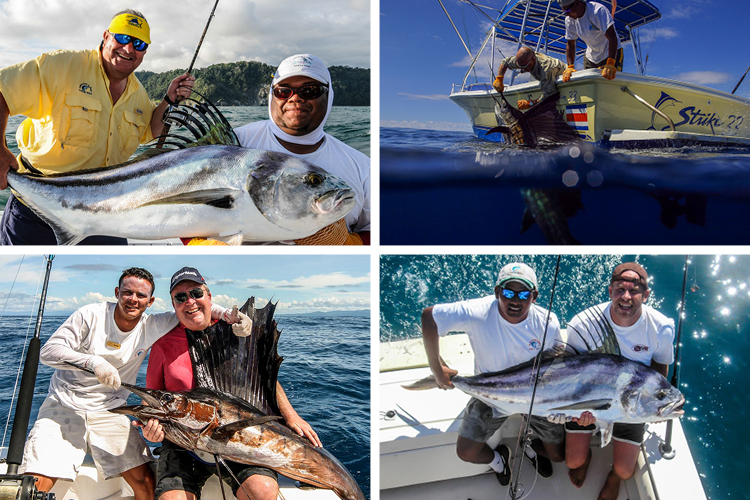 Mefjord – Norway
The fishing around in Mefjord benefits from a huge run of Skrei Cod during the early season. The Skrei Cod then give way to huge shoals of Coalfish that push in the fjords searching out bait shoals to feed on.
As the season progresses the Halibut then start to wake up and this is a perfectly located camp to take advantage of the grounds that Halibut look for. Other smaller species can be found in this area and well worth targeting including fish such as the Scorpionfish, Plaice, Dabs, and the lesser-caught Tadpole fish. Sea fishing in Mefjord really does offer lots of potentials to tick many species off your lists.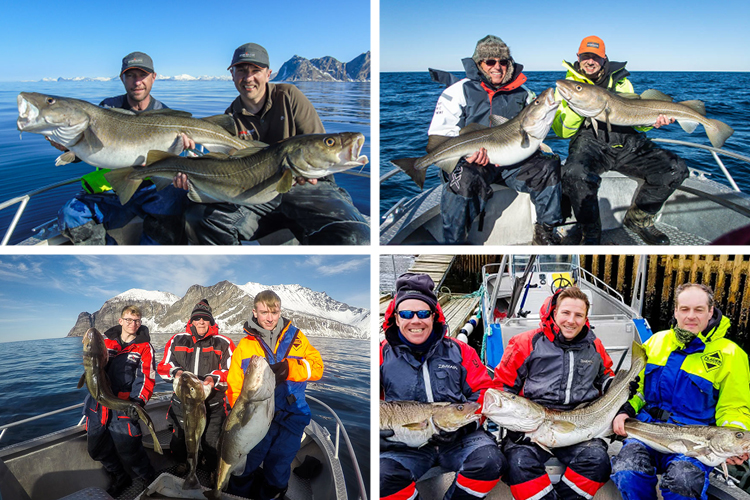 Christmas Island – Seychelles
Christmas Island fly fishing has something for all anglers. There's fly fishing to suit both complete beginners right through to more experienced anglers. Christmas Island fly fishing gives you the opportunity to catch a vast array of species. These species include amazing numbers of Bonefish.
Even novice anglers can easily learn the craft of fly-fishing and catch 10 plus fish a day. For the experienced fly angler, the opportunity to cast your fly at large Bonefish also awaits. For anglers keen on the challenge of Trevally, (Giant, Golden, Blue Fin, and Striped) the guides at Christmas Island are highly skilled in their pursuit.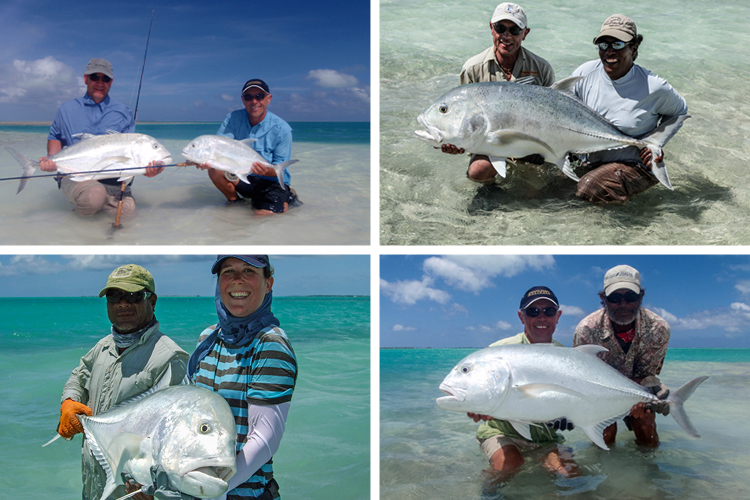 Palmas De Cortez – Mexico
Our Palmas De Cortez Mexico destination is one of the hottest big game fishing destinations around the world. For over 10 years we have been running hosted trips to this destination and each year it just gets bigger. The offshore species will include Marlin, Sailfish, Tuna, and Dorados. These can all be targeted on the same day which is a major pull for the sea of Cortez.
The inshore fishing at Palma De Cortez is excellent. You can expect to catch Roosters, Jacks, and Snappers. Occasionally the Dorado come in very close to feed on the huge inshore bait balls. Along with all of the above, if you decide to fish the many reefs you will also catch many different types of Snappers plus the very hard fighting Amber Jacks which grow to a very good size.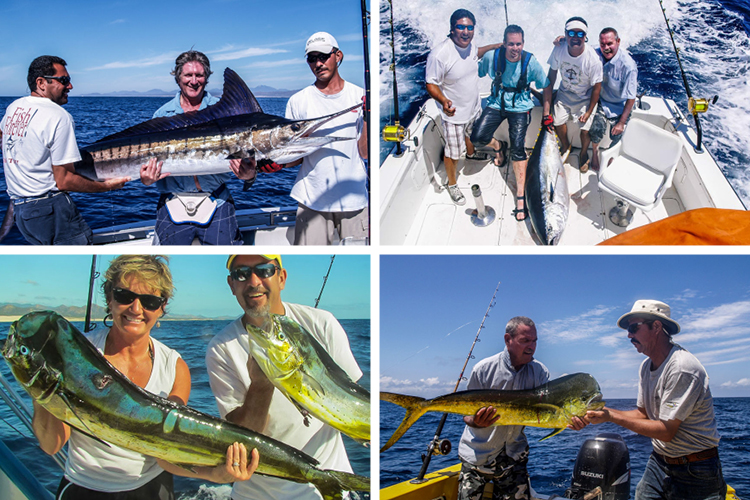 Las Buiteras Lodge – Argentina
If you are a single angler or just looking to travel in a group with like-minded people then our hosted Sea Trout fishing holiday to Las Buitreras Lodge in Argentina is designed for you. Each year we have exclusive weeks on offer for our customers. Las Buitreras Lodge on the Rio Gallegos offers an unparalleled Sea Trout fishing program. The Rio Gallegos is a dream to fish with its low gradient, technical characteristics, exclusivity, outstanding guides, and its vast number of pools.
Sea Trout fishing at Las Buitreras Lodge in Argentina is like fishing for Atlantics or Steelheads. The fish tend to be more active early and late in the day, therefore we have scheduled all the fishing around this program. The fishing on the Rio Gallegos can be immensely rewarding. The sheer numbers and size of fish are just outstanding with fish averaging around 9lb. The Sea Trout Fishing in Rio Gallegos offers the adventurous angler the opportunity to put their skills against the explosive Sea Trout of Patagonia with fish that reach 30lbs.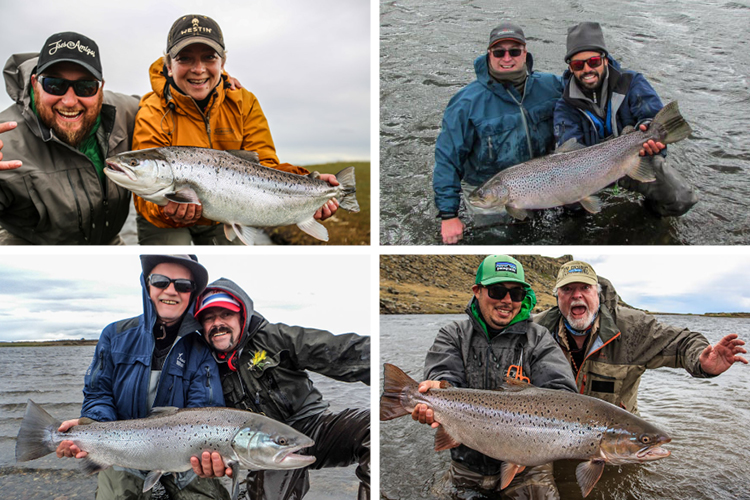 Goodnews River Lodge – Alaska
Experience the solitude and peaceful beauty of Alaska. There are over 490 miles of fishable streams, braids, creeks, and river branches for you to enjoy. The three forks of the Goodnews River flow out of the Ahklun Mountains and wander through the Togiak National Wildlife Refuge as they make their way to the Bering Sea.
The River boasts outstanding runs of all 5 species of Pacific Salmon, sea-run Dolly Varden, resident Leopard Rainbows, and Grayling. Chrome bright Salmon, most still with sea lice, are the norm. These fish are fresh and feisty. They will challenge your angling skills. Resident Leopard Rainbows and Grayling live in all areas of the river, and follow the Salmon upriver, as they get ready for their spawning rituals.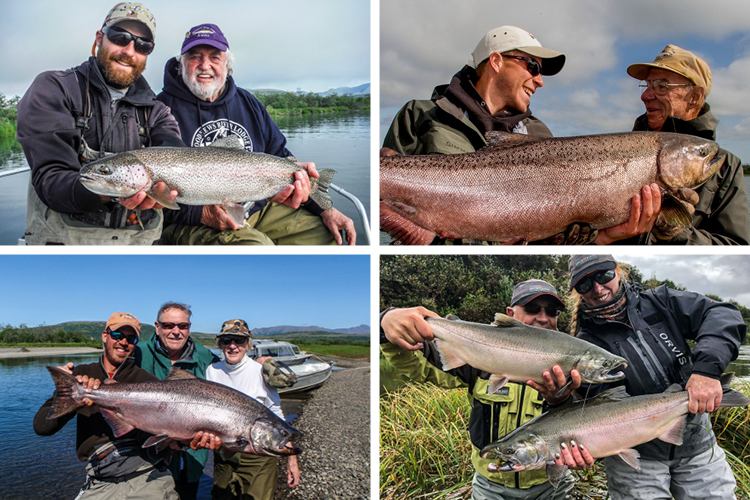 Havoysund – Norway
They say the most remote fishing is the best! Well, they are not wrong. Havoysund is the most northerly part of Norway you can reach and is the go-to place for anglers around the world. The seas around Havoysund are teeming with Norway's prime species, put this with an outstanding camp and guides and you have the best fishing spots in Norway.
There is no need to drive a  boat, work out the fishing marks, how to position the boat, or what depth to fish. Our guides worry about this for you allowing you to concentrate purely on fishing. Another benefit is that there is no extra charge for single anglers or small groups.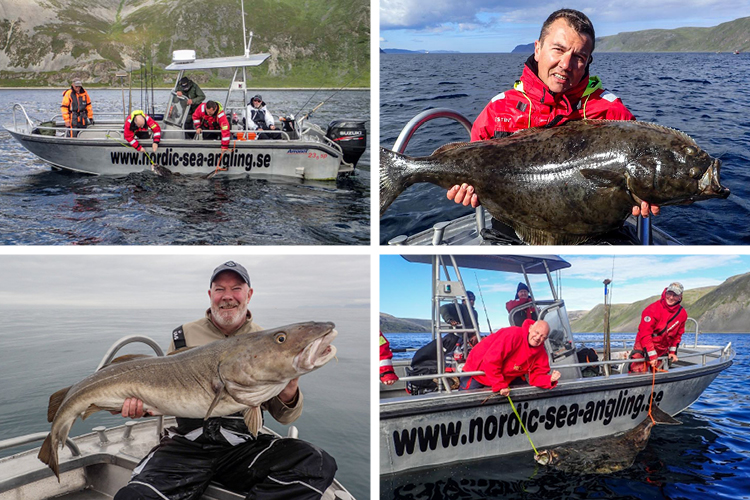 Kalum River Lodge – Canada
Designed for complete beginners and experienced fly fishermen, this group trip to Kalum River Lodge hosted by our own guide fishing the Skeena River system will surprise everyone. We have secured some of the top weeks where there will be exclusive access points to both the upper and lower Kalum River.
In addition, we have access to fish the world-famous Skeena River system for King, Coho, Pink, and Chum Salmon, plus world record size Steelhead all in the river systems at the same time. Fly fishing for Steelhead on the Skeena is considered by many to be the best Steelhead fishing in the world, as this watershed holds the world record for both Steelhead on the fly and with conventional tackle.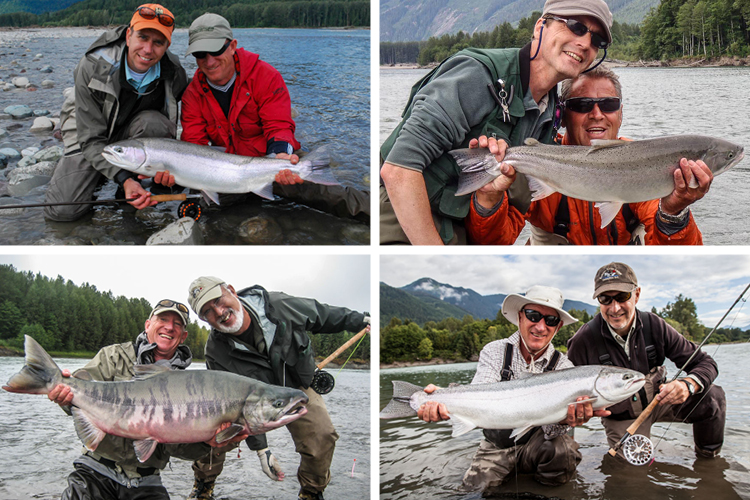 A – Norway
This trip will be hosted by one of our guides and he will be with you every step of the way helping you to get the most out of your sea fishing holiday. They will be driving the boat, leaving you free to look at the stunning scenery. On the day you arrive, our host will sit with you and go through all the tackle, showing you how to tie knots, how to set up rigs, and more importantly, what to do when you catch that fish of a lifetime.
The waters around these Islands are very rich in nutrients meaning they are very rich in fish stocks. Å is a well-known Norway sea fishing destination because it is in these waters where the world record Coalfish was captured. The surrounding nature is also magnificent and it is one of the most beautiful places in Norway.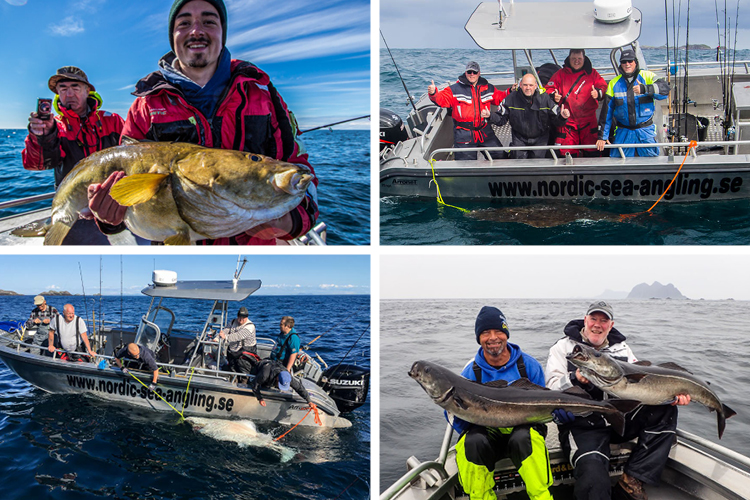 Secure Lodge – Bolivia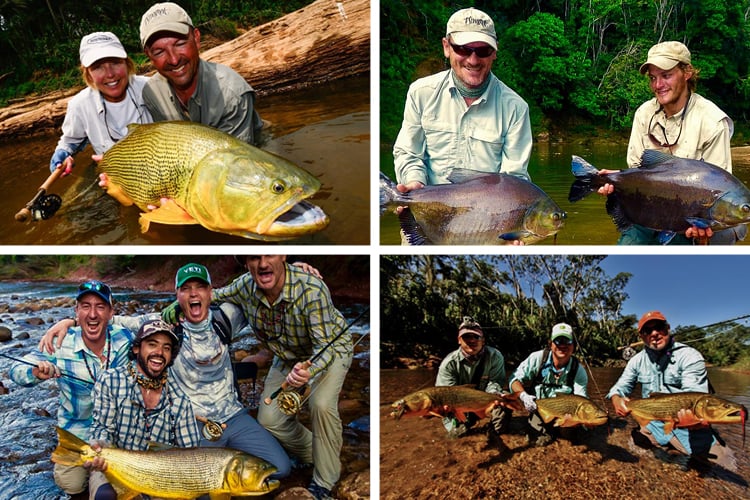 Contact Us
So these are just some of our top hosted fishing destinations from around the world. Make sure to head over to our YouTube Channel to see for yourself these amazing fishing destinations. If you would like to experience one of our amazing fishing holidays or have any questions on our hosted fishing trips, contact our expert team via the website or call us on 01603 407596.