Cast your minds back to March 2016 and the news of the huge Norwegian Cod caught by Bert "Codfather" Williams at a huge weight of 41Kilos around 90LB, it appeared in most national newspapers plus on a lot of news channels.
Well it is our great pleasure to announce he is the winner of Nordic Sea Angling & Sportquest Holidays biggest catch closest to the Norwegian Record of 2016. So a massive congratulations Bert and it couldn't of happened to a keener angler than Bert Williams.
He has been gifted 10,000 SEK around £850 to use against any of the following hosted trips to Norway:
Hosted Skrei Cod Fishing Havoysund
Hosted Halibut Fishing Havoysund
Hosted Nappstraumen on the Lofoten Islands
Hosted Å on the Lofoten Islands
Once we had received this amazing news from our partners Nordic Sea Angling that Bert had won this awesome prize we thought it would be unfair to keep it from Bert any longer. So with a quick call, Bert was over the moon and really did not expect such a great prize. He has now put his name down to join Sportquest Holidays fully hosted trip to Havoysund in 2018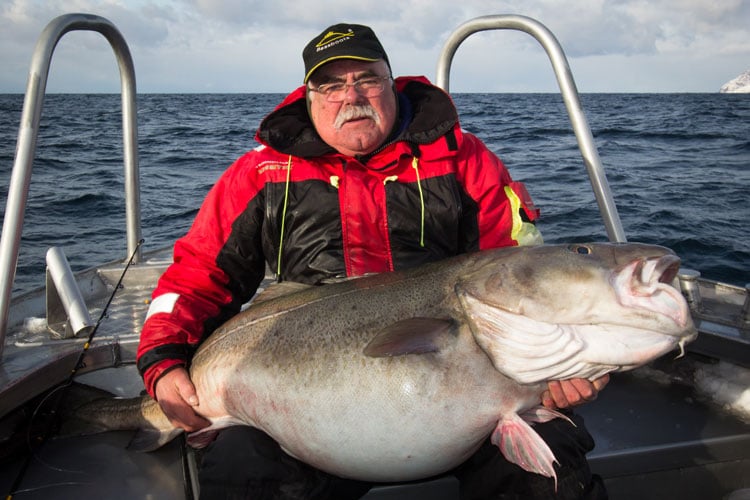 Bert with his HUGE cod
Nordic Sea Angling & Sportquest will be running this competition each year for all our anglers who travel to both our camps on the Lofoten Islands and Havoysund. We base the criteria of the competition on: Any fish that gets the closest to the Norwegian record, which could be a Plaice, Dab, Halibut, Coalfish, Wolfish, Redfish, Scorpion Fish, or like Bert, who had a huge Cod.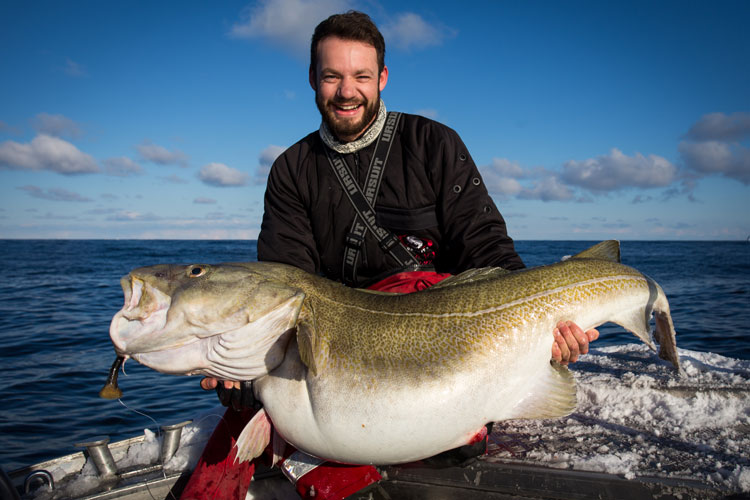 Head Nordic Sea Angling Guide Johan with his PB Cod
So if you are travelling with us for 2017 or simply thinking of booking a trip then make sure you take your camera as the next prize for the 2017 season could be landing on your doorstep.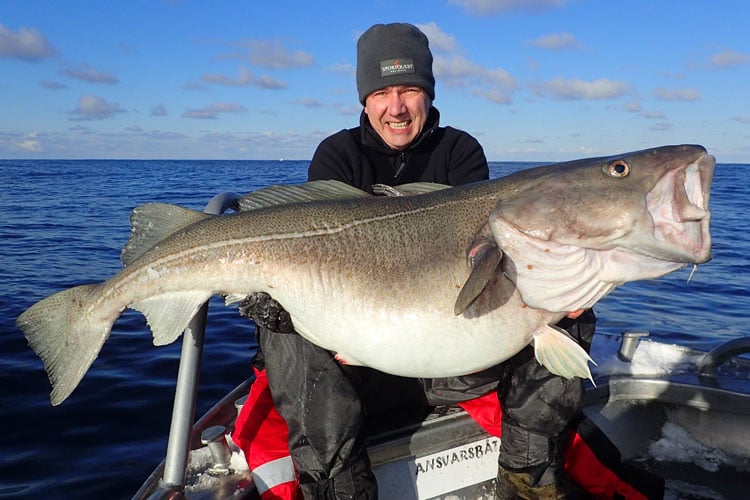 I even managed my biggest at 86LB
So finally I would like to thank Bert once again for travelling with us and hope you do just as well for your trip in 2018.
Tight lines
Sportquest Holidays & Nordic Sea Angling
Just a few more pictures of the 2016 Skrei Fishing in North Norway: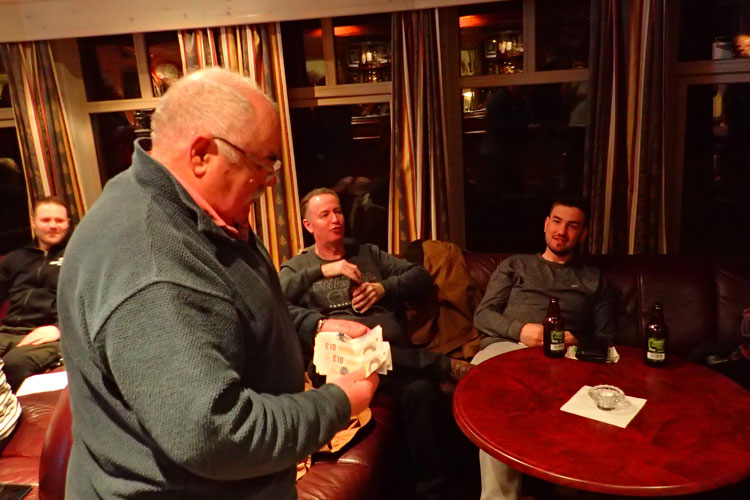 Bert winning the kitty for the weeks biggest fish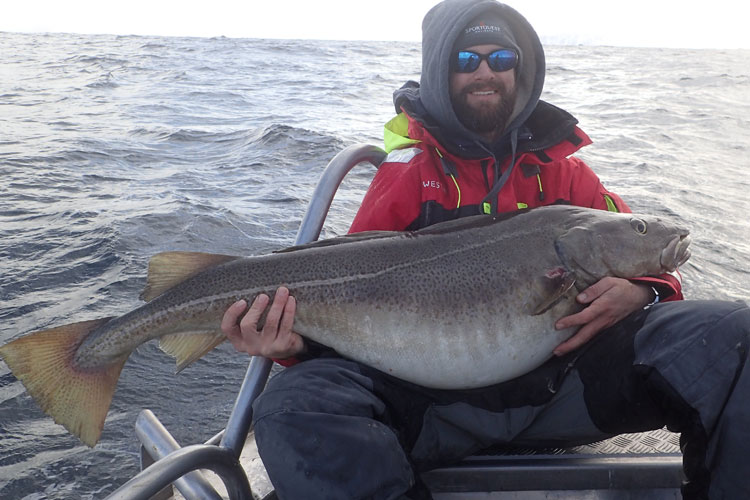 They even come from Australia to catch these Cod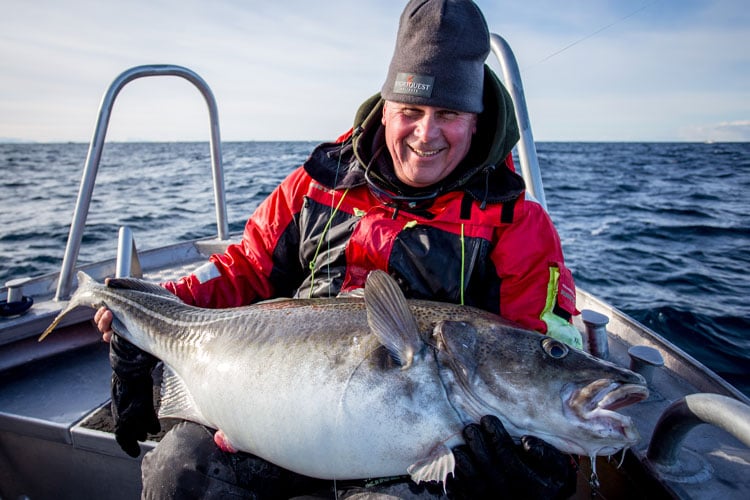 One Happy Angler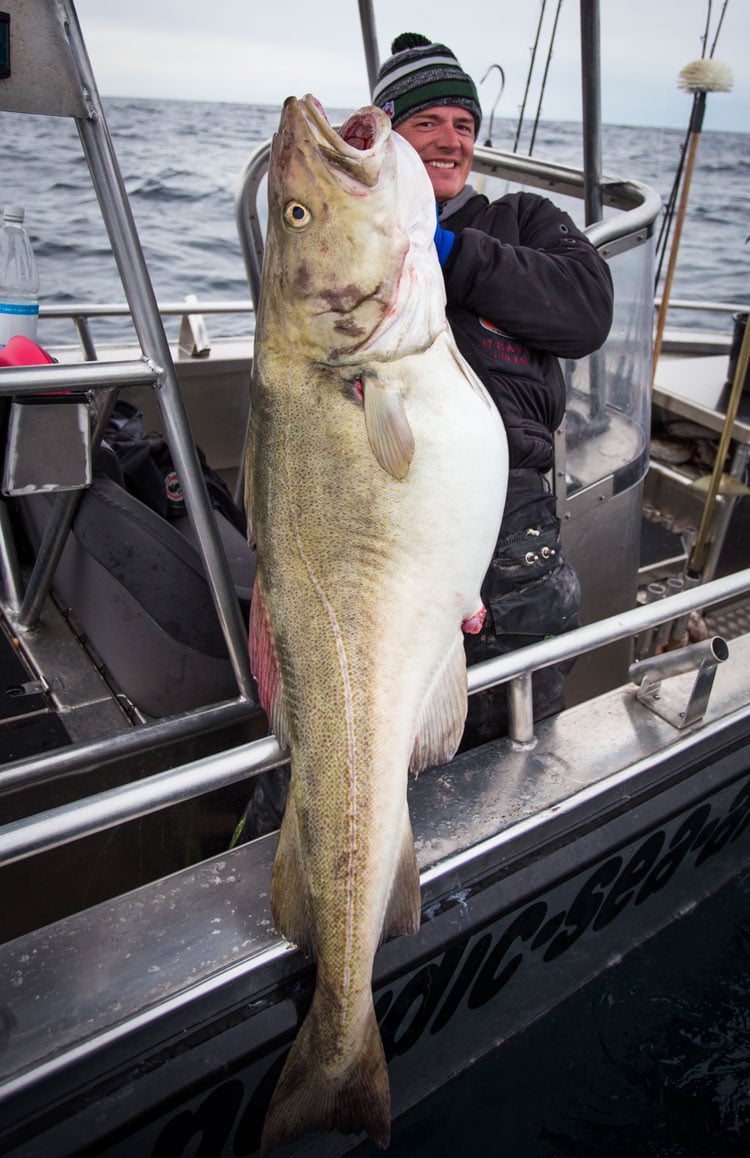 A Swedish angler known locally as "The Terminator"