Over a week into August is now already done, and time just flies!
The past week has been a little more autumn-like to say the least. The weather during the summer has actually been quite okay, maybe not very much of the heat, but windy conditions have meant that we haven't been able to fish for quite a few days. This hit us in the ass this week if nothing else unfortunately.
The whole of Friday and most of Saturday was a bit rough, and when we fished on Saturday the conditions were tough to say the least.
Sunday came and in the afternoon the sea calmed down a little more. We were able to access our spots to fish.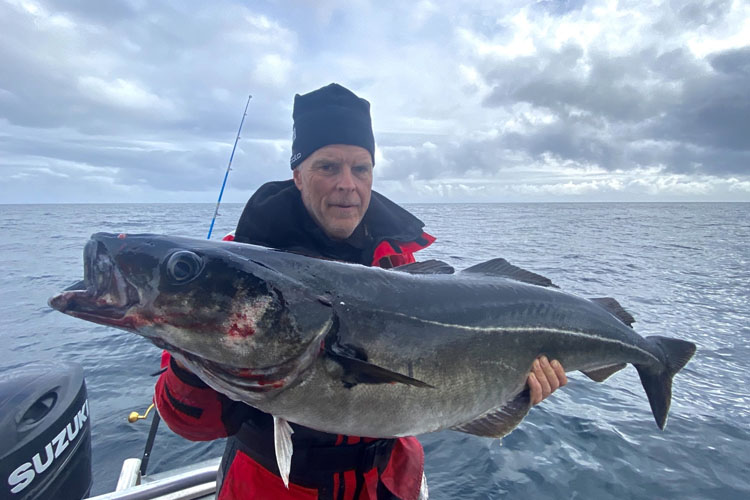 So on Sunday we set out just after lunch and did our best in all boats.
Hard fishing! But for some boats it paid little dividends. In the guide boat this week we have our dear Toril and Vidar Hanger who have been sailing with us for many years now. As well as this day we also had Andy from Germany. We start the day as usual by fishing some bait fish as the target was Halibut for the day. A little slower than usual to get hold of bait, took us about 1 hour before we got to the location for the first operation. No reports from other boats and pretty tough conditions.
We missed a fish after about 1 hour of fishing and it took a little longer before the next chance came again. Andy had unfortunately begun to feel seasick and had a little difficulty joining in the conversations.
But suddenly both Vidar and I see how he throws himself towards his rod which is sitting in the rod holder with a proper bow. Halibut hooked! Andy unfortunately feels so bad that he hands over the rod to Vidar, who gets to drill this fine fish. Up to the surface comes a nice Halibut measuring a whopping 127cm! Shortly after this, we choose to head towards the port again and invest more energy in tomorrow, which looks better in terms of conditions.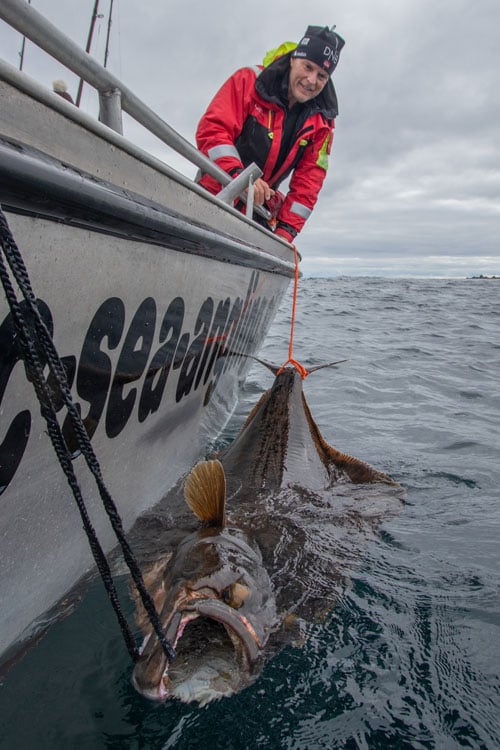 Monday morning and the mood is at its best here on Å. We leave port to target the bait fish again, and we are quickly out drifting for Halibut again in the guide boat. A few guests had gone out a little earlier but no direct fish had come up. After about 1 hour of fishing, Vidar has a good contact, which he unfortunately misses at the bend. We are putting new operations in one of Vidar's favorite places since previous years, and in this very place the first fish of the day is now being caught. Immediately we notice that there is a good big fish on the other end of the line, After a couple of really good rushes and heavy shaking of the head, we can glimpse a BIG fish.
Set the Halibut hook and immediately we realize that we have just secured a dream fish and a new personal best for Vidar. We measure the fish to 176cm according to photos, so this queen has to swim down into the depths again. Shortly after this, a little more happens among the boats and fish are called in over the radio. We continue fishing for Halibut but change the area completely and not far into the new operation Toril now catches a Halibut which is landed and measured at 104cm perfect food size.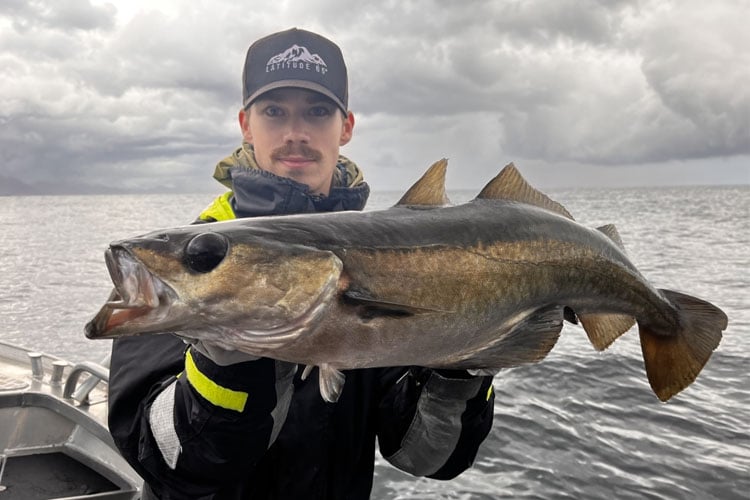 Down again with new bait and it only takes minutes and we hook a new fish this time it was a big nice bonus Ccod weighing in at 16kg.
The day ends with us dropping a bunch of quick bites before we get our last one hooked. After a short intense fight, we land a nice fish of 106 cm, which we also get to take home to the cleaning table.
But before the day is over, it is called out from the radio boat 8, the guys from Småland have just landed a real dream fish of a whopping 185 cm. This fish also gets to swim home again after a slightly shorter photo session.
After this good day at sea, unfortunately the wind comes back to stay for a longer period. The next proper trip that is made will not be until Sunday 14/8, then I can say that we have loaded groups that have been sitting in the cabins for 2 days now. Now we get to see what the mysteries of the sea have to offer for the rest of the week, where the weather looks very nice in the coming days!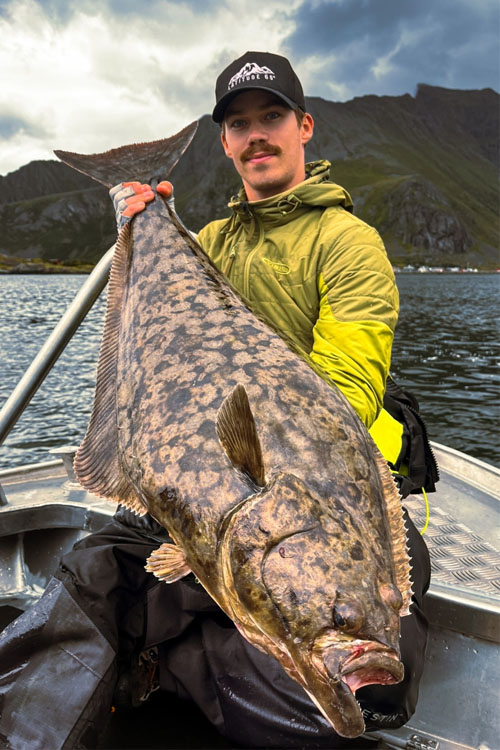 Also want to take the opportunity to thank Bo Gustavsson and Oscar Berntsson for this season! It has been incredibly fun to have the two of you here at our Camper!
Tight lines from Å
Alexander Lindgren, Marcus Pettersson, Daniel Freland and Oscar Berntsson
CONTACT US
If you, like many others, have ever dreamt about fishing the prolific waters of Å on the Lofoten Islands and would like to know more information on how you can join us, you can contact our sea fishing specialist, Paul Stevens, on 01603 407596 or email at paul@sportquestholidays.com.