7th week of our season and this time it was Stamm's group turn. Our old friend of the house enjoyed yet another fantastic week on the Marmelos. The sun was hitting hard all week and slowed things just little bit. Our experienced group targeted only the big ones and managed to boat quite a few in the 14 to 17 range. Biggest one: 17lbs.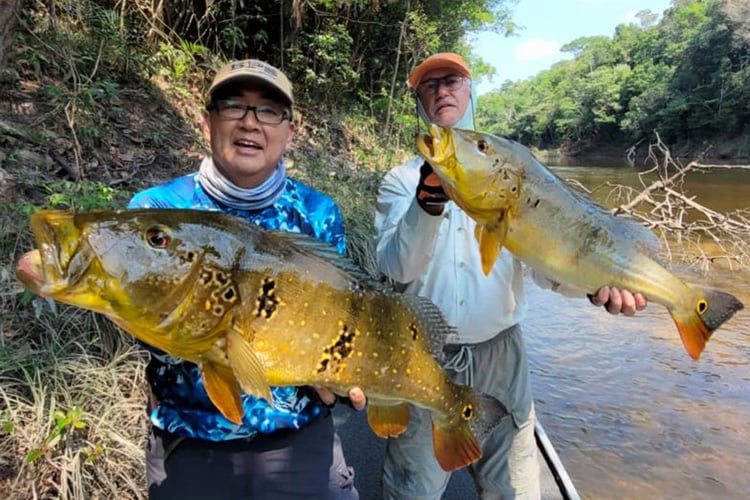 Weather: Just like our previous weeks, there were no thunderstorms or cloud cover, clear skies only. Our South East Zone forecasts show nothing but sunny days.
Groups: 1
Anglers: 8
Peacock Bass Count: 835*
Biggest: 17lbs
Over 8lbs: 19
CONTACT US
If you would like to learn more about our stunning Amazon river basin destination and how you can join in on the action and fish it for yourself, take a closer look at our tour page. If you have any questions regarding this tour, you can contact our freshwater fly fishing team on 01603 407596 or by emailing them at info@sportquestholidays.com and one of the team will help you with your query.