We have our final report in from Roy over at Costa Rica, it looks like he had a great time out on the water at Crocodile Bay! If you missed day 11's blog, you can catch up here. I'll now hand it over to Admiral Marlow for the last time! –
Today was our last day at Crocodile Bay Resort and this is the final report from paradise. The only good thing is that I am going on another Big Adventure in April / May because someone has to do it. I do hope you have enjoyed my blogs and it has bought a smile into your life. My only advice is if you ever fancy doing something like this is do it know. Life is too short and you might not be fit enough to stand the pace.
Special thanks to everyone at Sportsquest who arranged this trip, if you fancy a Big Adventure check out their website, I am sure you will find something outstanding that will suit you. It goes without saying that Crocodile Bay is an outstanding place to stay and it's not just for fishing. The Eco tours are also outstanding. All of the staff, the Captains and mates that I have fished with are fantastic nice people and that is what makes for a great holiday. We always take our own tackle if anyone wants any advice on what is required just email me. Rods and Reels are from Daiwa, much of the rest of it is from Normark and Williamson, trust me it is all top-notch.
Cutting to the chase. It's our last fishing day and again we are with Manuel and Saul on a Strike boat.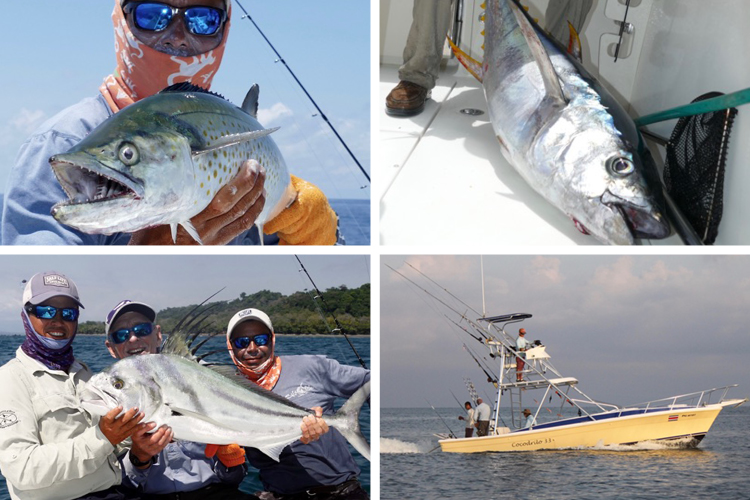 Mackrel and Roosterfish for the last day!
We decided we would try and target a Big Roosterfish and go way off track to new hunting grounds. Although we caught several Bonitos, Jacks etc we failed right up to the last ten minutes then when on my free lined Goggle Eye I had a take and I could see the water boil where something had engulfed my bait. Again using my light Daiwa rod the line made that great noise as it leaves the reel on a very smooth drag. It was a Rooster, not a monster but it didn't matter, it just added to a very pleasant day.
I had a decent Mackerel that Saul is holding. It's a different species to the ones back home and have some very nasty teeth. We put almost all of our fish back, but I do make an exception if I am going to eat one. So this Yellow Snapper will be grilled to perfection in the restaurant at Crocodile and it will go down very well with a glass of wine. Just thought you would like to know that.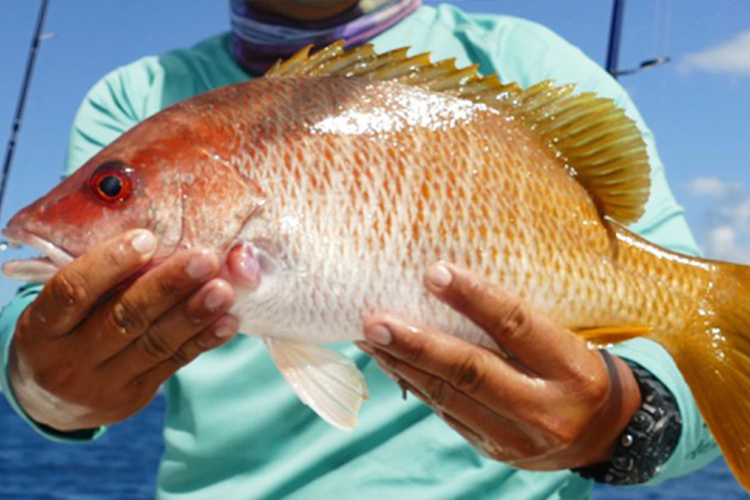 As you know Chris joined me on this Big Adventure and I finally got him to smile in this photo. We caught lots of much bigger Jacks but he wasn't smiling in any of the photo's
A collection of shots from the last day at Crocodile bay from Roy!
So that's what happened on our last day. I did take some nice photo's so attached a couple of my best ones. So Shipmates its back home on Friday, thanks for the many nice comments regarding my blogs, it is appreciated and I hope they have bought a smile to your faces.
Signing off
Admiral Marlow
Contact Us
Crocodile Bay Resort really is a one-of-a-kind destination, catering to both anglers and holiday-makers. If the sound of Roy's trip in the past week have interested you, take a look at our Crocodile Bay Resort page for even more info, Alternatively, you can request a free brochure or simply call us today on 01603 407596 with any questions you may have.