Then we have kicked off a new week in Havöysund and you can really feel how fishing fever is oozing at the camp. The week has started with decent weather conditions, it feels like it has become autumn and you may have to put on a pair of gloves in between as the air temperature is a bit chilly, it is noticeable in the fishing that the water temperature is going down a little bit and the fishing has therefore been really good the first few days. We were a whole bunch of boats that on the first day pounded away to an area that the previous week delivered really well, our Norwegian guests Terje and the gang who are regulars up here by now, headed out a little earlier than everyone else and had landed two nice Halibut of 120-125cm already when the rest of us arrived. They battled on in the same area and landed a good number of Halibut with Ekrem's top fish of 150 centimeters and Tommy who pulled a great Halibut of 142 centimeters! The boys Tommy and the gang joined me in drifting off the edges of a hot deep hole in search of a fathead, and after setting up his first drift just outside of me a little deeper down on the edge, Linus sees a good Halibut slide in on the sonar and smack his baitfish.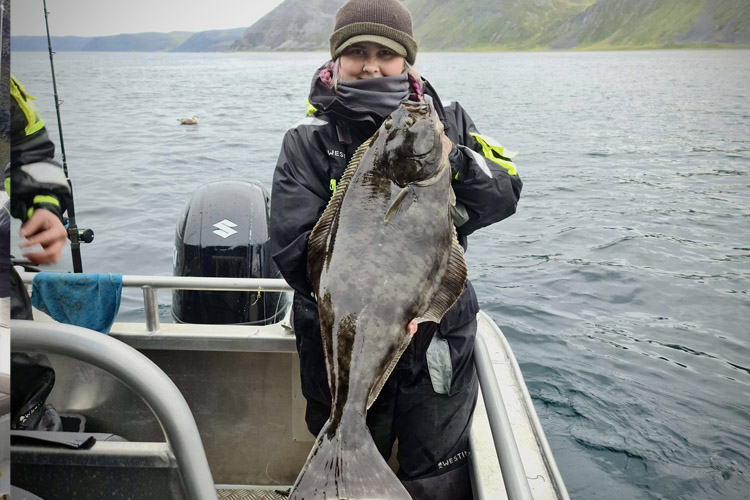 In the strong current again, the fishermen offer good fights and this Halibut was no exception in the 3 knots strong current, she measured a full 155 centimeters and had to be the starting point for the week for them and a new solid PB for Linus. The guide boat followed the Norwegians who had found the fish and managed to pull in a couple of nice Halibut measuring 135 and 145 centimetres. The guests in the Guide boat, some of whom were completely new to Halibut fishing, were really, really happy and thought it was absolutely fantastic to start the week with two fat Halibut! I was fishing with the kings from Falkenberg this day, when we had fished for a while without anything special to mention, it finally smacked properly on a halibandit curly tail and we were able to land the first of the week at 111cm. The fishing never really started, but Mange in the boat, who was also waiting for the first Halibut of his life, would show where the locker should be when we stepped out onto a cliff at a depth of 50 meters and it finally sucked in on his rod and he hooked a Halibut who fought against gout in the depths. With a big smile on his face, Mange fished up the Halibut and we were able to land a great four of 125 centimeters and note a very nice fish for Mange, well deserved.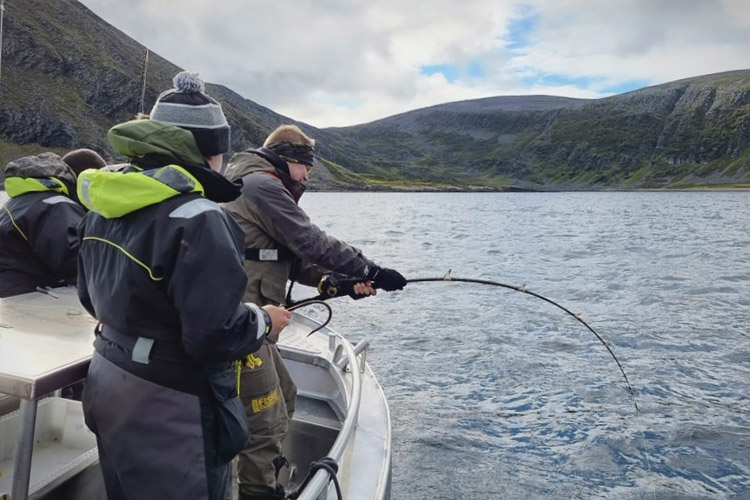 When it was time for day two, I set off with the Belgians at 05:00 in search of big Halibut accompanied by the guys in boat 6 and of course Tommy and the gang in boat 3 who had had a bloody tooth! We headed towards the area that delivered Halibut the day before. We got off to a slow start, but in the end we managed to catch a nice Halibut of 125 centimeters in my boat, but the Belgians, who had previously caught many Halibut of up to 170 cm, looked ahead in the hope of a monster! Linus was on the hook this day as well and when the current started to turn, he pulled in a nice fish of 146 centimeters.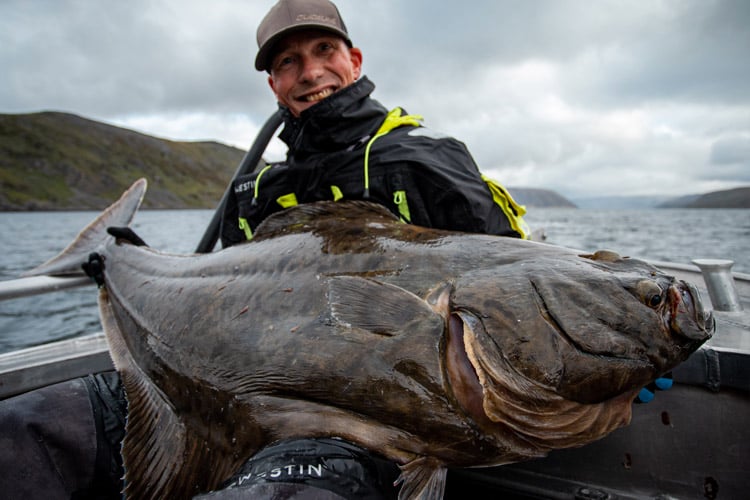 The Belgians were going out later in the day for an afternoon session on Cod so when the currents started to kick in I left the first place hoping it would deliver in other places, but it didn't work. Instead, the fishing kicked off really well for those in boat 3 who stayed behind and found the fish in 20 meters. There, Jacob flashed with a great fish of 135 cm, followed by Linus backing up with another fine fish which, after a completely brutal fight, also measured 150 centimeters. The Normmen who wanted to go for numbers this day chose a completely different area and pulled an absolutely crazy number of Halibut of smaller size, small bait fish have really been the melody for a successful quantity fishing. The Cod fishing this day for those who chose to try this was unfortunately difficult and no one found any quantities of fish but still managed to reel up some nice pieces of between 8-13 kilos.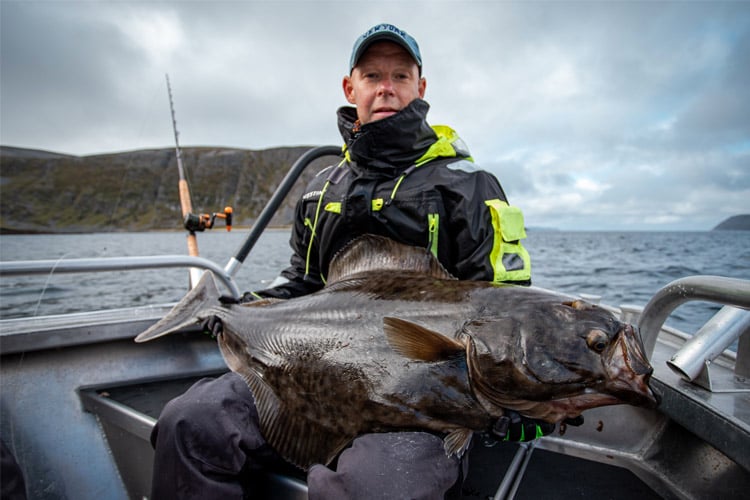 Today's fishing has been carried out somewhat closer to the camp without any major floats with a mediocre result unfortunately, but the guys in boat 9 have found the fish and now at the time of writing reported a number of landed Halibut in shallow water, it will be really fun to hear later how the final result was today!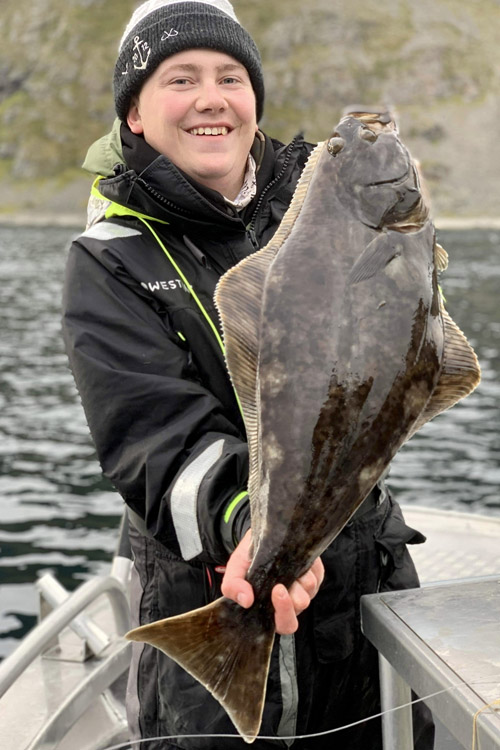 Now we accelerate on for a great second half of the week, tomorrow we have to be tamped out in heard winds that will top 17 m/s but on the rising water we have the opportunity to try an area, hope it delivers. We are most looking forward to Tuesday, Wednesday, which looks like offering great conditions, this will be exciting!
Tight Lines// Douglas Dahlberg & Andreas Hugsén
CONTACT US
If you, like many others, have ever dreamt about fishing the prolific waters of Havoysund and would like to know more information on how you can join us, you can contact our sea fishing specialist, Paul Stevens, on 01603 407596 or email at paul@sportquestholidays.com.