The rains help to keep the water level and temperature stable.
Fishing conditions continue to be ideal for wading, attempting the challenging Matrinxas and Pacus with dries.
Once again, and thanks to the rains, we had the pleasant chance of being able to fish for Pacus and Matrinxas eating on the surface, looking for insects and fruits.
This gave us the opportunity to fish them with terrestrials, nymphs and fruits in calm waters, opening the possibility of a different type of fishing.
Peacock Bass fishing continues excellently with streamers. Large sizes continue to appear that never cease to amaze us.
Wolffish were active this week also. We found them in standing water that forms on the side of the main cause. We had action mainly with streamers but also with poppers, which added an excellent attraction to the fishing of this opponent!
The group of anglers could not be happier with the number and size of fish landed.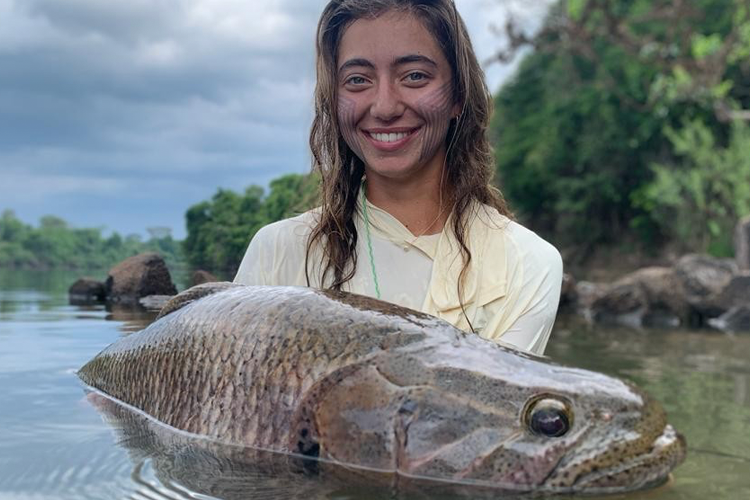 We had the pleasant visit of our friends, the Daughter's family, who had an excellent week going through all the techniques that they handle perfectly. Streamers, Poppers, dry and of course nymphs.
Incredible sizes and numbers of Peacock Bass were the results.They have a great time with the challenging Rubber Pacu with nymphs!
Patsy and Cash had doubles and even triples of Wolffish!
Meghan and Judith had an excellent day fishing for silver Pacus, Matrinxa and the elusive Seringa Pacu with fruits.
Vincent managed to land an incredible 61 cm Peacock that gave him a beautiful battle.
All the guests had the indescribable experience of seeing a Jaguar during one of their days of fishing… something that for some places is a highlight for Kendjam is becoming normal!
One more week with a family atmosphere with old and new friends, pure nature, first class food and of course unbeatable fishing.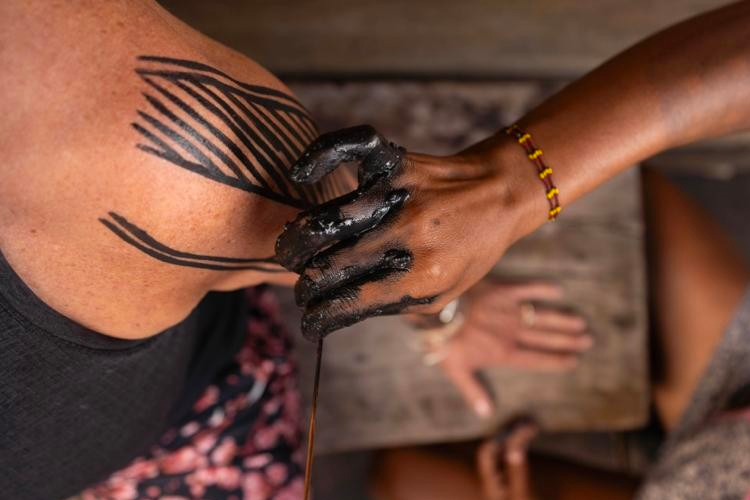 Water Conditions:
Water Color – Clear
Water Level – Low and stable
Weather Conditions:
Temperature – Average 28 C
Sunny during the day with storms in the evening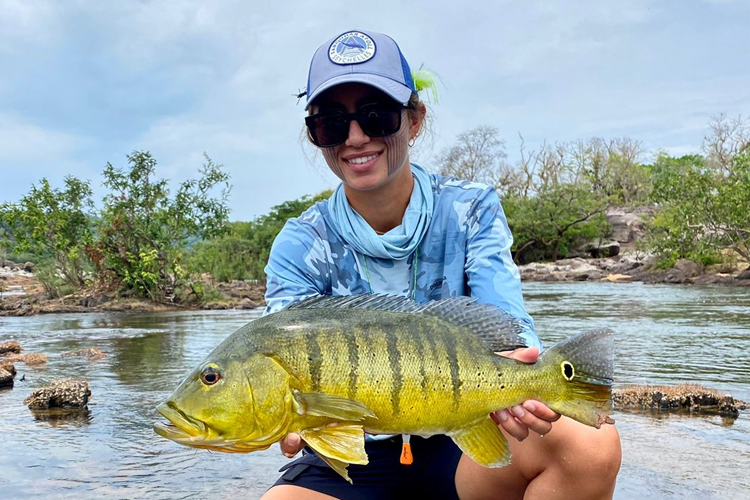 Fishing stats:
Group: 8 anglers
Total number of fish landed this week: 420
Biggest fish landed this week:
Wolf Fish: 80 cm 
Peacock Bass: 61 cm 
Mantrinxã: 47 cm
Pacu Borracha: 41 cm 
Pacu Prata: 40 cm 
Bicuda: 77 cm
CONTACT US
If you fancy doing battle with the hard-fighting species of the Amazon basin, then Kendjam Lodge is a destination for you. If you'd also like any further information, you can contact our fly fishing specialist Peter Collingsworth on 01603 407596 or email at peter@sportquestholidays.com.