We are very proud to have completed our 2023 season, which completes our 8th season in Kendjam and our Kayapos native partners.
This season we had an excellent water level at the beginning. Which allowed us to work comfortably and safely during that period. From the middle to the end the conditions changed abruptly. We had low with crystal clear water and amazing conditions for fishing but that made the logistics a little difficult. Towards the end the effect of "El Niño" did not take long and the rains began sporadically but early for the area.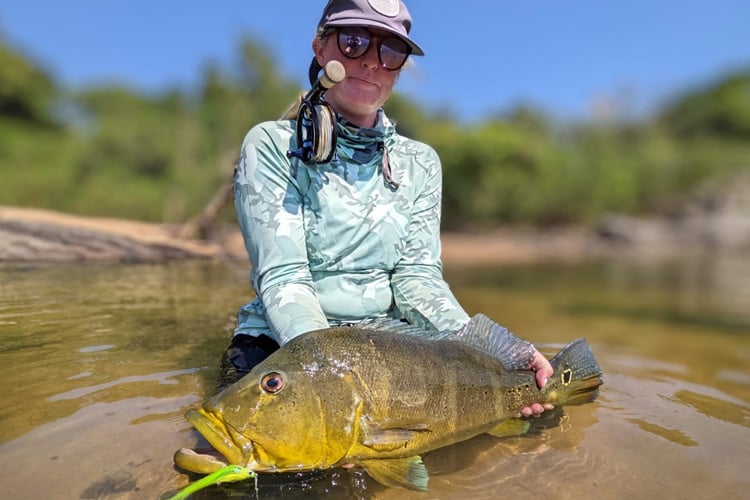 The fishing, as is usual for Iriri, was spectacular most weeks. With the changes in water level and climate already mentioned above, our guides found a way to look for new alternatives and techniques, making each week a success for each of our guests. we are proud of you!
We had Peacock Bass sizes that in the past were sporadic, or taken as records, consistently every week. This river never ceases to surprise us.
The Matrinxas ​​found themselves shy in the beginning but they began to become present towards the middle and also in incredible sizes!
Rubber Pacus were very active in the beginning but the water level and temperature made the production of algae poor, which made it difficult to fish from the middle. On the other hand, the silver Pacus were very active, especially after the rains we had towards the end. 
The Wolfish were consistent almost every week except for a few, before the rains, where they became active again.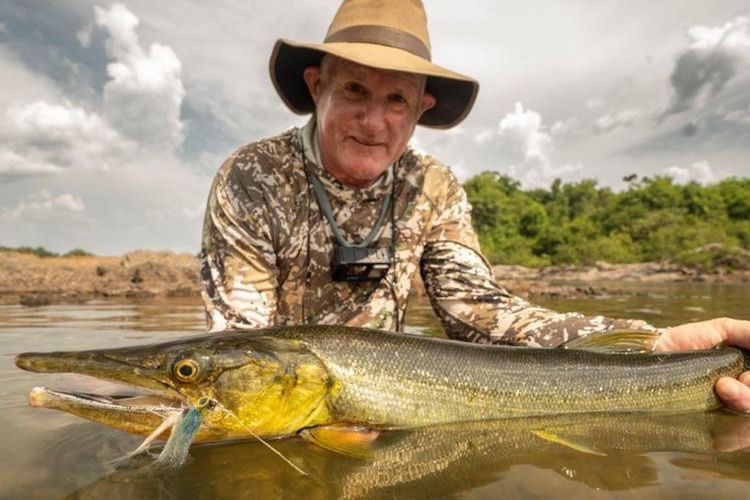 The fishing was spectacular in all aspects!
The wildlife as always are very present all over the season and allowed anglers to meet several jaguars, tapirs, turtles, and birds of varied species. As highlights we had a week in which each of our guests had the chance to see a Jaguar!
The experience with the Kayapo natives from ancient knowledge of natives of spotting fish and animals to the body painting and their dance, were a great part of the whole trip experience.
Kendjam is a special place, not just because of its pristine and unexplored nature, but for who comes to the lodge.
Another season with a family atmosphere, old and new friends, excellent cuisine, untouched nature and incredible fishing!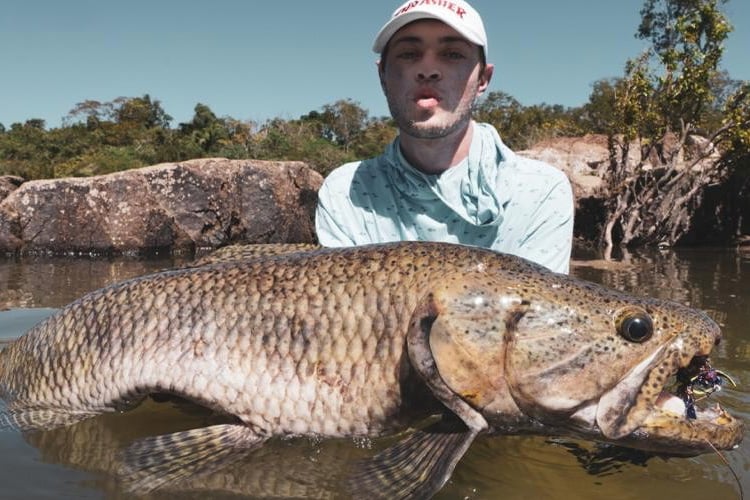 As a team we want to thank everyone who shared it with us and we invite those who did not have the chance to know this paradise!
Looking forward to see you next season!
Kendjam Lodge Staff and Rodrigo Salles
CONTACT US
If you fancy doing battle with the hard-fighting species of the Amazon basin, then Kendjam Lodge is a destination for you. If you'd also like any further information, you can contact our fly fishing specialist Peter Collingsworth on 01603 407596 or email at peter@sportquestholidays.com.