If you missed last weeks report from Las Buitreras, make sure you check it out here, now for week 8 –
For the start of the second half of the season, we welcomed a group of old friends from the USA who will stay here for two weeks. Accompanying them were guests from Finland and the UK visiting Las Buitreras for the first time. A great mix and everyone was more than excited to hit the river on the first day, not least because of the big rise at the end of last week. We were all keen to see how this would affect the fishing for the next few days.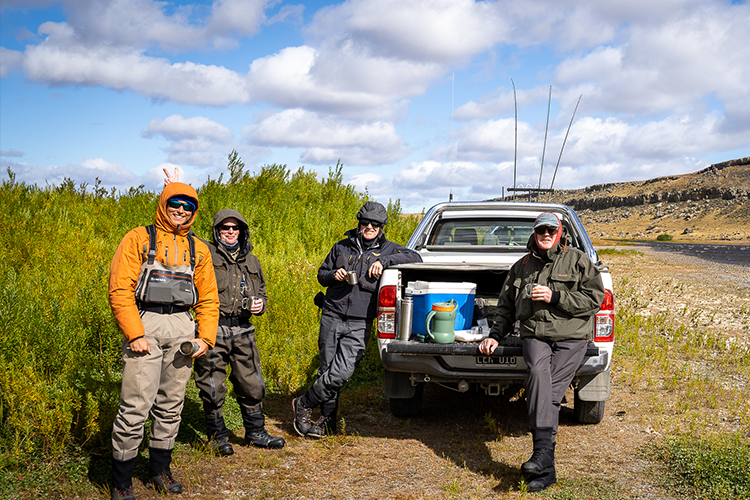 A quick brew before a fishing session!
When we started fishing this week the river had a level of around 10 cm above zero and dropped slowly throughout the week back to normal summer conditions. We had some decent colour in the water and strong wind half of the week which enabled us to fish bigger flies. It was time for our famous yellow yummies/green lanterns, as well as bigger Salmon tube flies or big bead head nymph patterns.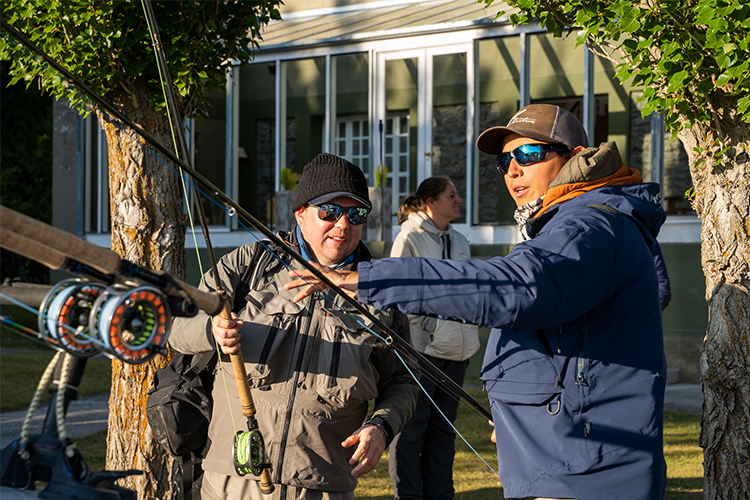 With these conditions, the fish weren't shy at all which produced some really good sessions. Within the first two days we were able to land 10 fish between 14 and 17 lbs and we saw a good run of fresh fish coming up the river.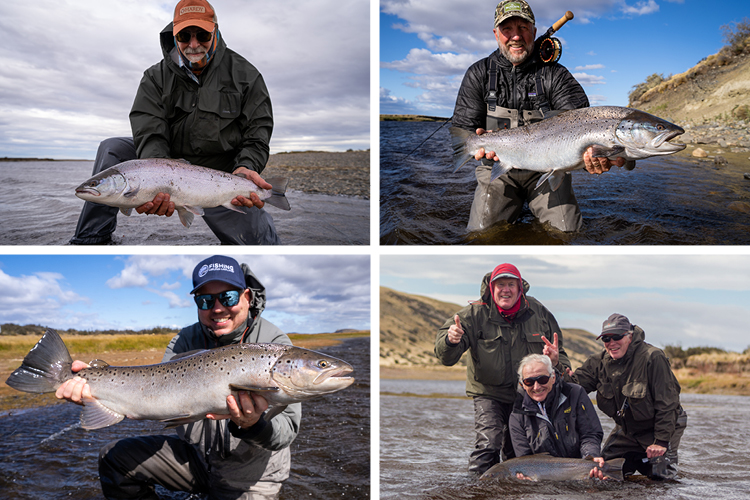 Some of the trophies for the week!
On Day 5 Michael hit the jackpot when fishing Little Corner. A 22 lbs brute took his yuk bug fly and came straight out of the water. Those are the moments where your heart starts racing and you pray for a good hookset. Michael did everything right and the fish stayed on until we were able to land this magnificent sea-run Brown. This was celebrated in standard fashion with bubbly and some of the best empanadas you can think of.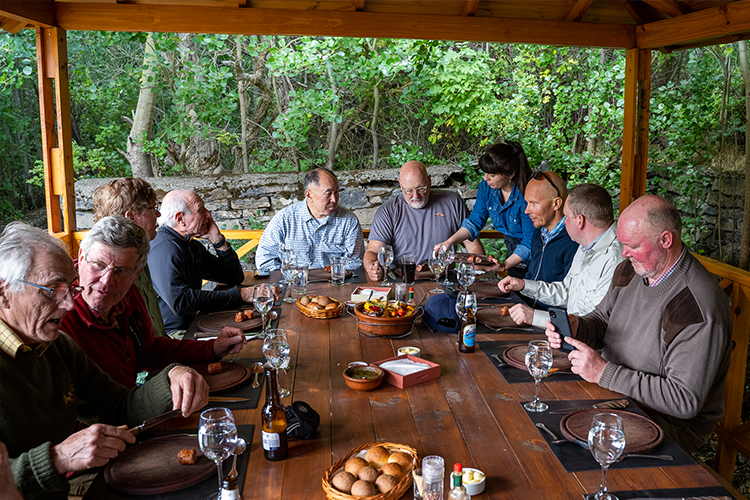 Brian from our group of US anglers had some incredible fishing sessions during the week and with 13 sea-run Brown Trout landed he claimed top rod honours. Well done!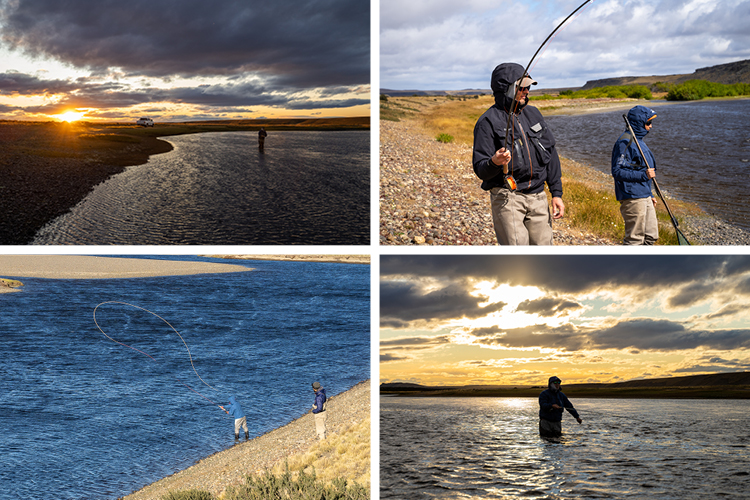 A collection of shots from the week!
Another week in the books and we couldn't have been happier about the group dynamics and vibes this week. Thank you all for great laughs and some exciting moments on the water. You guys made it easy for us. While we say thank you to our Finnish and UK guests, hope to see you all again, we will see our US anglers for another week here at the lodge.
Contact Us
Las Buitreras is a paradise for fly anglers! If the sound of this trip interests you, take a look at our Las Buitreras tour page for even more info, Alternatively, you can request a free brochure or simply call us today on 01603 407596 with any questions you may have.
Tight lines,
Peter