The fourth week of the season started off with warming temperatures and good water conditions, and though in the lower and middle beats the fishing is still being a bit slow, the creeks and the headwaters produced a good number of opportunities and fish landed.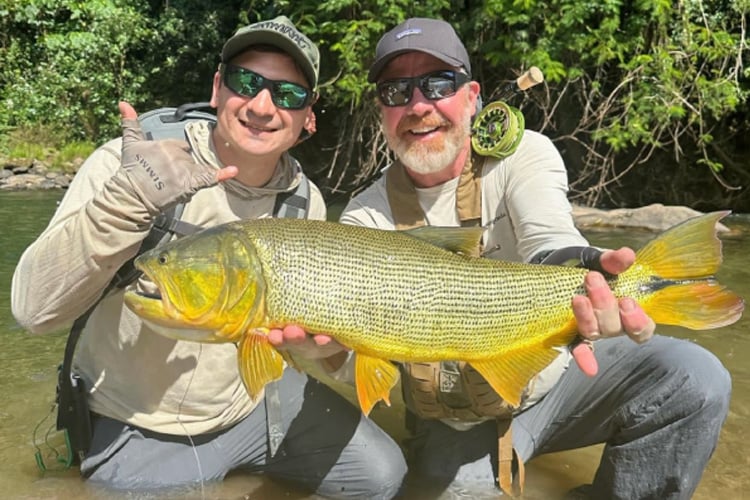 With the conditions improving throughout the week, we decided to fish Maniquicito and Ashahana Creeks consistently and it paid off: the resident fish showed up and we landed two very nice Dorado. One group decided to go camping and found a lot of active Dorado in the headwaters, landing several while sight fishing. 
Pacú also started to get more active, and the anglers had the chance to fish to them on the surface.
On the fourth week of the season, we hosted eight fishermen from the United States. Two of them had visited us at Pluma Lodge two years ago, and we were glad to see them back again! Big Dorado were landed by all our anglers on beautiful sunny days, and we enjoyed clear waters in all rivers we fish at this location in the Bolivian jungle.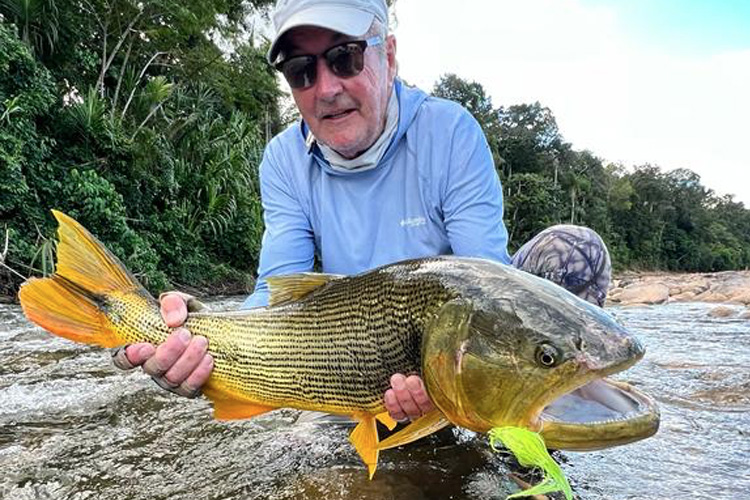 This week we had the opportunity to meet four good friends from London. After a week of extreme cold and rain, the temperature began to rise and the rivers cleared up. With this change, the weather was favorable all week and the fishing chances were good. Even though the Agua Negra offered technical fishing, we were able to get several good Dorado and a big Pacú. We caught mostly of the larger fish while fishing the structures and riffles of our main Sécure River.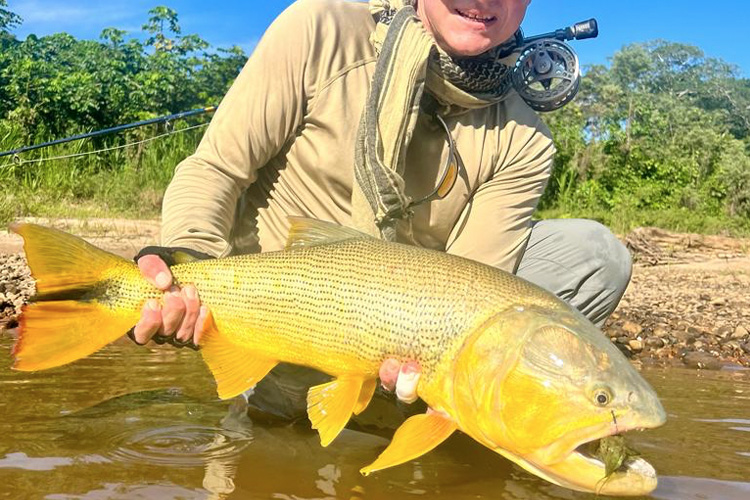 CONTACT US
Do you think you could handle the Dorado that reside at Pluma, Secure, Agua Negra and our brand new Heli fishing tour? You can take a closer look at the tour page, where you'll find all the information you need to get you ready for the trip of a lifetime!
If you have any questions, call our offices on 01603 407596 or email us on info@sportquestholidays.com and one of our experts can assist you with any queries.