This week at Å has been unbearably bad weather on all levels. The week started on Wednesday night when everyone threw themselves out to get a few hours of fishing in good weather conditions before the really bad weather would hit.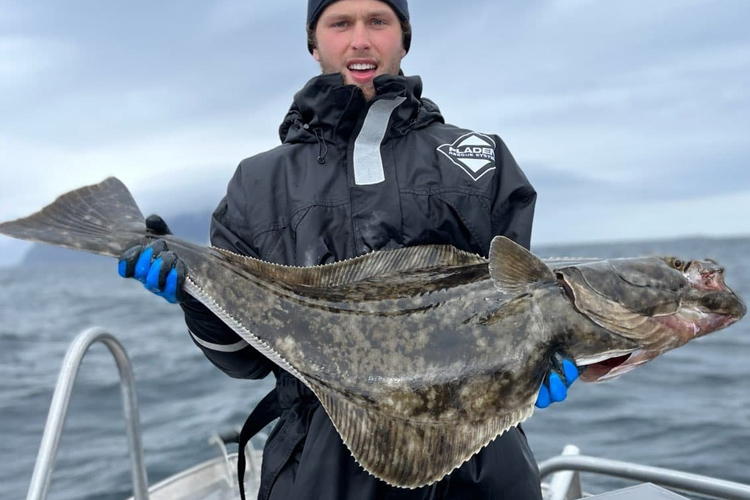 Then came the storm that lasted from Thursday to Saturday where we were mostly blown away when the wind speed was between 14-20 m / s from the south. On Saturday we could only go outside the harbour but unfortunately with really difficult conditions. The boats managed to catch some Cod and Haddock for dinner but there was not much more as the conditions were so difficult. Sunday offered better weather and all boats took the opportunity to fish before the wind would pick up again in the evening.
Kristian was asked to drive an extra guide on one of the boats and of course, he was excited to drive out whenever we could so he steered the boat a little further south towards a groundwater fishing spot which in previous weeks has delivered plenty of fish.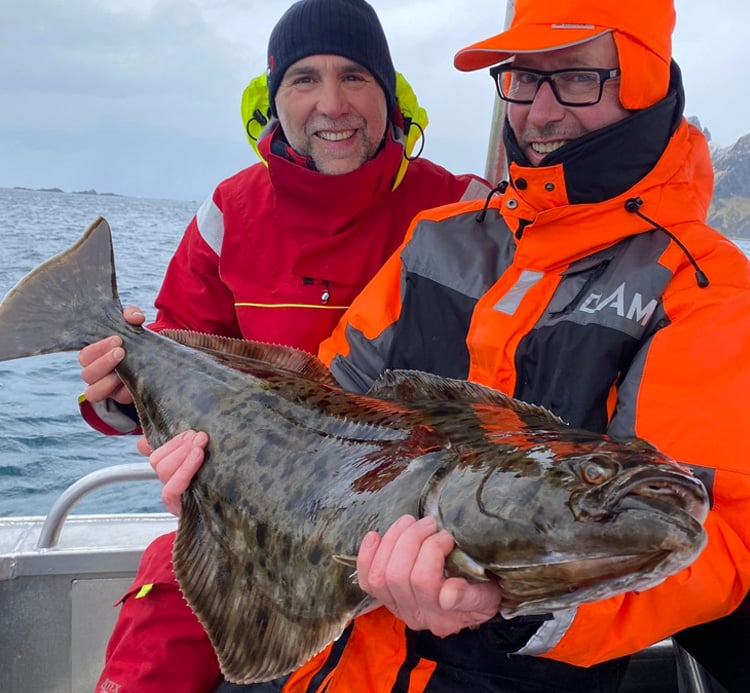 We in the guide boat, like so many other boats this, day chose to fish for Cod in places we might not normally fish in as it was still too harsh in the places we normally go to.
After a lot of fighting, stuttering and moaning in the boats, most people manage to fill the fish boxes in the boats with Cod up to 10 kg and some fine Coalfish around 3-7 kg. During the day you could also hear that some of the boats landed a couple of bonus Halibut between 75-105cm.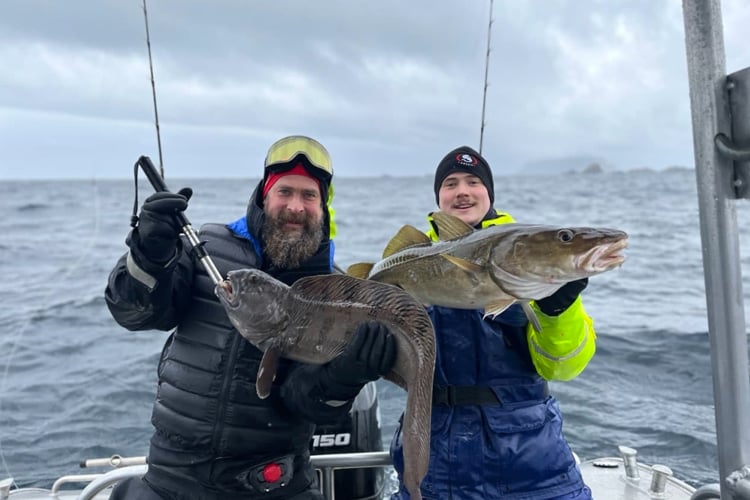 Kristian and the gang that drove out for Halibut had a really nice day with a rough start where Kristian told that they had landed 4 Halibut up to 100 cm in just the first 15 minutes of fishing and then died out, but then came the next bite period and they landed another 3 Halibut before it was time to go home.
This week has been extremely bad weather, which has meant that we have not been able to fish in the places we normally fish in, but unfortunately we can not control the weather so we have tried to do the best we could in these difficult conditions. But now we end this week and look ahead where the forecast looks much better, the camp is also packed with 12 boat teams that are very excited. So you will see more reports from us soon.
Tight lines from Å
Alexander Lindgren and Kristian Hausken
CONTACT US
If you, like many others, have ever dreamt about fishing the prolific waters of Å on the Lofoten Islands and would like to know more information on how you can join us, you can contact our sea fishing specialist, Paul Stevens, on 01603 407596 or email at paul@sportquestholidays.com.