This week has offered most of what you could wish for on your trip up here in northern Norway, not only fantastic fishing but also lots of nature experiences where no one is the same. Killer Whales swimming under the boat in shallow water where you could inspect every detail of the animals as well as Sea Eagles that are more than happy to sample leftover bait fish.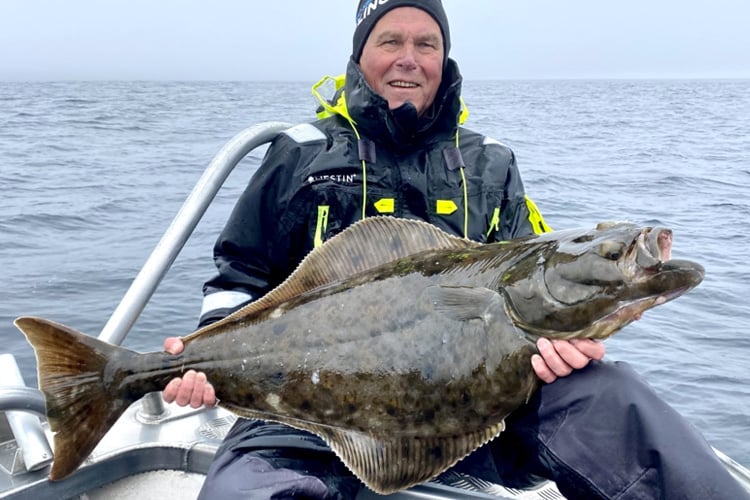 With only two teams this week, we guides don't have a super amount of material in the way of pictures and events for the news this week, but the fishing remains solid and we are really looking forward to next week when we have many teams and can finally explore all the areas like this time of year usually delivers really well! The Cod fishing this week has shone a little with its absence anxiety as the guests' main focus has been Halibut, on the other hand we have made a couple of attempts and landed a whole bunch of nice Cod up to a bit over ten kilos.
During the week that has been like this, we have, among other things, continued on track with the fantastic shallow water fishing, it has really delivered stably and it is extremely rare that you get zero with someone who is standing and actively searching the flats with a spinning rod. A style that generates incredibly fun bites and fights, you could compare this fishing to jig fishing for Zander or Perch but on steroids!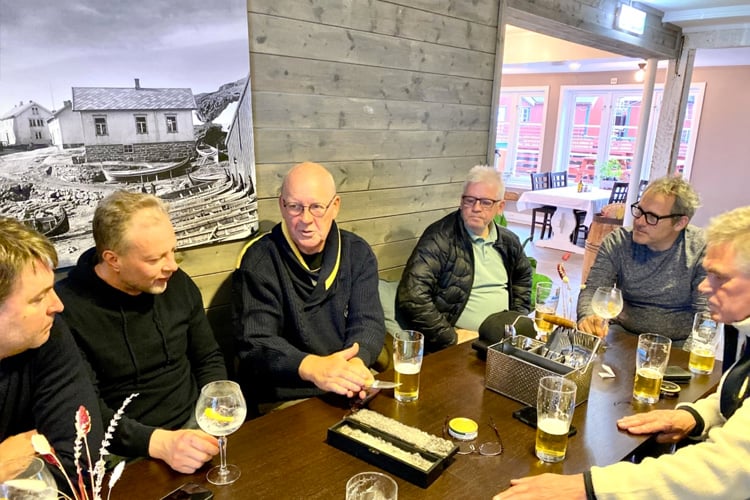 Another funny event during the week is that our returning guest Christer, who is also incredibly good at making homemade knives of all different kinds, chose to organize a small fishing competition for all guests at the camp, where the person with the best fish during the day won a handmade knife from him , at 18.00 the competition ended and we guides checked out the results, 13 Halibut were reported on three boat teams where the largest measured 119cm and was caught by no less than the king FRASSE in the guide boat just before the day ended, at 20.00 in the evening all the guests gathered downstairs at the restaurant to have a beer, talk fishing stories and not least watch the award ceremony for the incredibly fine knife Christer made and took with him! Talk was had at the bar and new friends were made.
Now we are loading up for a new week with a lot of guests and we are ready for another week!
Tight Lines!
Daniel Freland, Marcus Pettersson and Ludvig Smedjebrink.
Contact Us
If you, like many others, have ever dreamt about fishing the prolific waters of Å on the Lofoten Islands in Norway and would like to know more information on how you can join us, you can contact our sea fishing specialist, Paul Stevens, on 01603 407596 or email at paul@sportquestholidays.com.