Fantastic Halibut hunting early in the season at Å!
In recent days the weather has allowed us to reach some more weather-exposed places on the Halibut hunt.
Last Thursday, boat 11 went into the harbour with a nice haul of several approved fish and one just under measurement.
Two double hookups are not something you see every day and the guests were lyrical about what a situation we ended up in!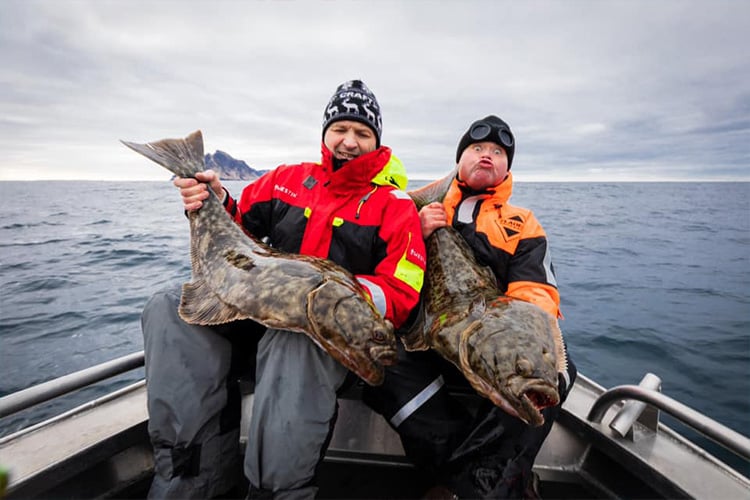 Yesterday, Hasse and his son Henrik also wanted to go out and test a little Halibut fishing. Daniel, who was their guide for the day, set a course in the same area as the day before.
Once in place, we immediately got a double hookup where we managed to land one of them, a nice fish just beyond the maximum taking measurement.
We continued fishing, and after several hooked fish, Henrik finally managed to hook a nice fish for himself, and after an intense fight, we were able to land a really nice Halibut of 120cm to Henrik.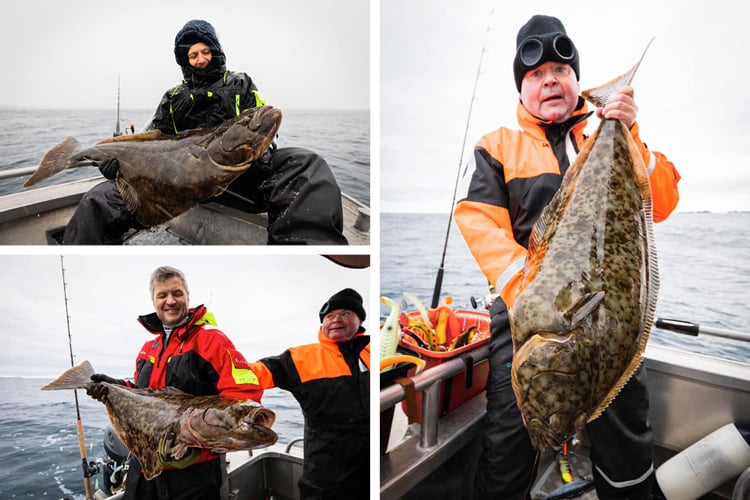 A very good start! Daniel in the boat notices that something approached Henrik's baitfish on the sonar, and a second later, it rockets off again!
After a couple of really rough shakes, it, unfortunately, comes loose, sad but that's fishing for you! Hasse who is standing in the back of the boat gets contact but misses the fish, but after only a few seconds it is there again and this time the fish is properly hooked…
A completely crazy fight up on a base peak put the finishing touches on a completely cruel fishing day and after the photos of Hasse's really nice Halibut of about 130cm we headed towards the harbour.
Once again, you notice that early in the season it is not only Cod but also nice Halibut on the hunt!
CONTACT US
If you, like many others, have ever dreamt about fishing the prolific waters of Å on the Lofoten Islands and would like to know more information on how you can join us, you can contact our sea fishing specialist, Paul Stevens, on 01603 407596 or email at paul@sportquestholidays.com.
Tight lines,
Paul