Time just flies by this summer. Now we start the last week of July, autumn is already here, but before that we have to write a little about our really lovely summer we have in Lofoten and how the fishing goes of course.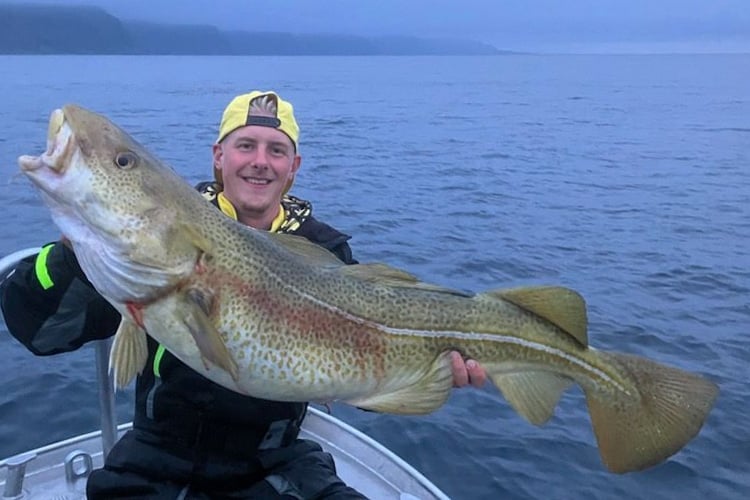 The focus has been mixed this week with the various boat teams where the Halibut, may be in focus as usual, but Pollock and Cod have also been targeted with mixed results. Quite unusual for being on Å is that We have had a LOT of Redfish not far from the harbor where most of the boat teams at the camp this week have been and filled up some food in the boxes. They have not been the biggest catches of this species but really fun that we actually got them in such quantities. Let's see if people next week want to try this too, maybe?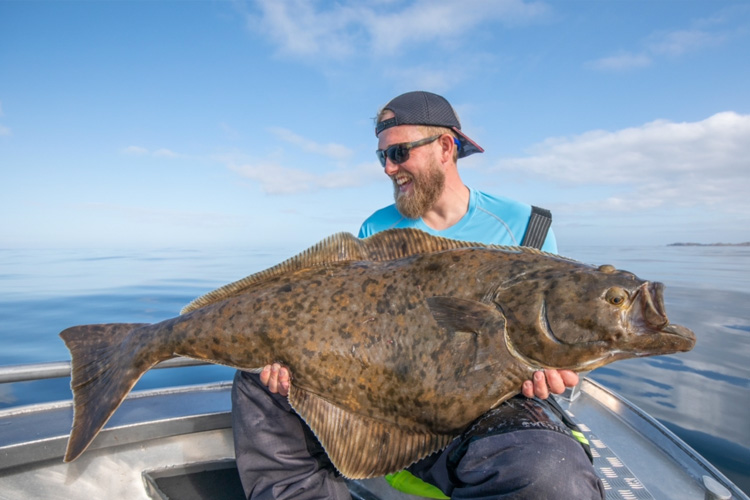 The Tellnor's boat team from Borås has fished really well and a lot! They have fished at all hours of the day and fought day and night. Periodically the fishing has been difficult, while in the next part of the day the fishing has been a little too easy. The Cod fishing, which was perhaps a little more difficult fishing a second year, clearly turned out to be really rewarding this week with several nice fish between 15-18kg at the top. The Coalfish fishing, which is now approaching its peak of the year, yes, it has spawned well right now with lots of large fish up to 14-18 kg. They have also caught many fine Halibut in both boats. Here are some of their pictures and fishing during the week!
More about last week we had a good group from the UK that fished really well for Pollock and Halibut. They are also really into themselves with a fly rod, which always makes for a great chat on the dock in the evenings, how it goes. During the penultimate evening, they caught up to 15kg on a fly rod and popper fly!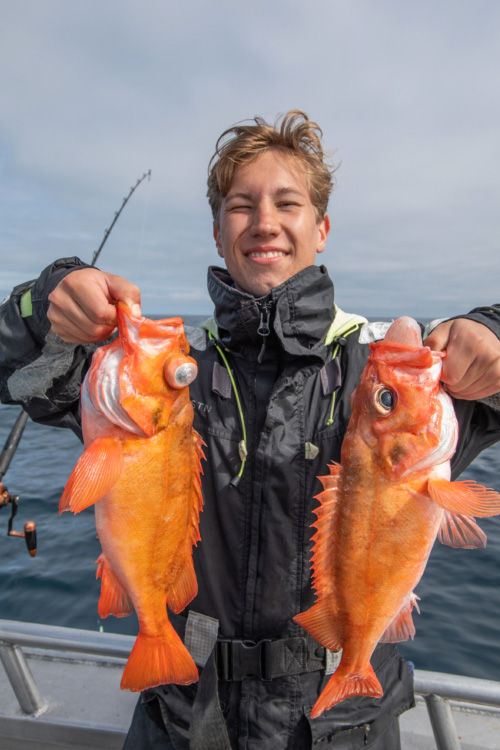 We also have Terje and co who fished with us for a week. They started the days quite short with a little Cod and Pollock fishing. The biggest focus has been on Halibut with many nice Halibut where the top fish came at the absolute last moment of the week. We talked about going home at 15:00 on Monday afternoon to clean and prepare. At 14:52 we release a very nice Halibut of a lovely 163 cm, which then had to finish for this trip.
Tight lines from Å
Alexander Lindgren, Daniel Freland, Marcus Pettersson and Ludvig Smedjebrink
CONTACT US
If you, like many others, have ever dreamt about fishing the prolific waters of Å on the Lofoten Islands in Norway and would like to know more information on how you can join us, you can contact our sea fishing specialist, Paul Stevens, on 01603 407596 or email at paul@sportquestholidays.com.