A new gang is here at the camp in Å! They have also brought nice weather with calm winds and no waves to speak of. The fishing has also started well here.
On the first day, the guys in the guide boat were busy trying Cod fishing, which they had to do! Already at the first stop at a steep edge, the Cod threw themselves at the baits we presented. There was an incredible mix of sizes, but a bunch of 10kg and some top 15kg got to see the boat.
Not only did we have a good start with cod fishing, but we also managed to get a nice halibut of 80cm among the school of Cod. Satisfied, we went into the harbour with an excellent start to this week!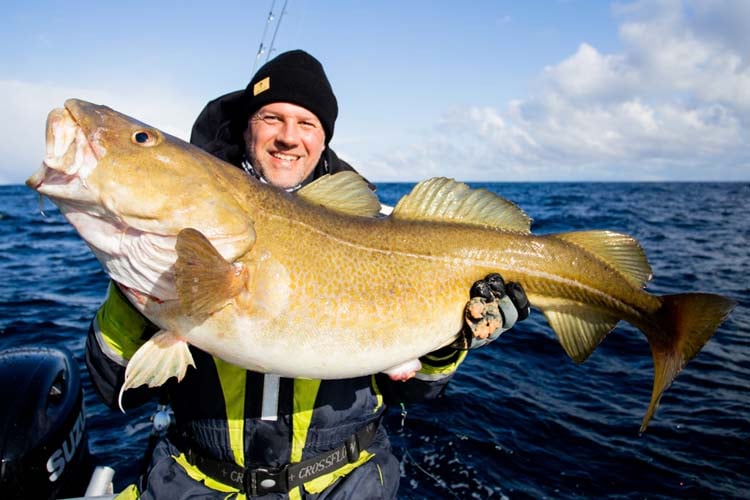 The other boat teams had fished exclusively for Halibut with good results on several fish between 75-120cm!
In the guide boat, we decided to focus on Halibut on day two. The day started incredibly well by seeing a whole bunch of killer whales right off the jetty! Throughout the day, we had many contacts, but none of the fish wanted to show themselves. It wasn't until the last drift that Göran's rod hit the stern of the boat, and we could land a nice food fish of 84 cm.
Our Norwegian gang here at the camp managed to catch good Halibut around the same size as the day before. Even the Dutch guests have succeeded well with a nice halibut of 145cm!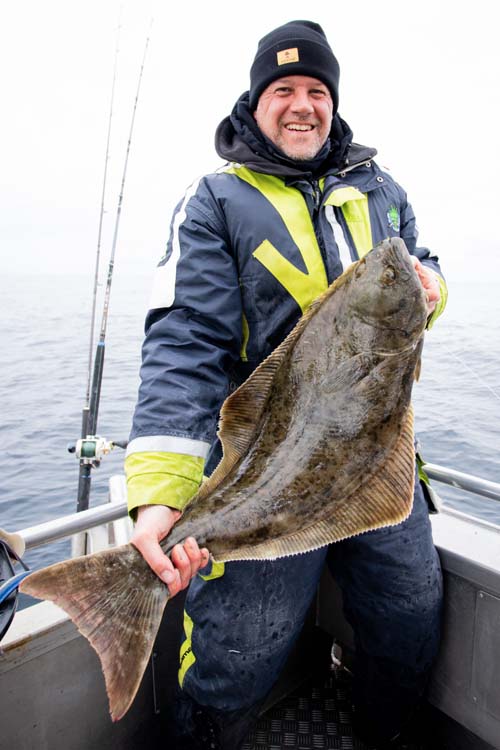 Our third day is now here, and the weather is still great! We in the guide boat wanted revenge on the Halibut and were heading to new places.
Everything happens almost instantly for us. Two nice Halibut of 85cm+ chose to munch on our baits, and a nice Wolfish came up and looked at us in the boat.
In addition to this, we had an entertaining Coalfish race! With several nice catches of 7-8kg with a peak of 10kg.
We've had fantastic fun with good happy guys here at camp Å! We at Å are excited about the coming season, and more news will come!
Tight Lines, Marcus Pettersson, Daniel Freland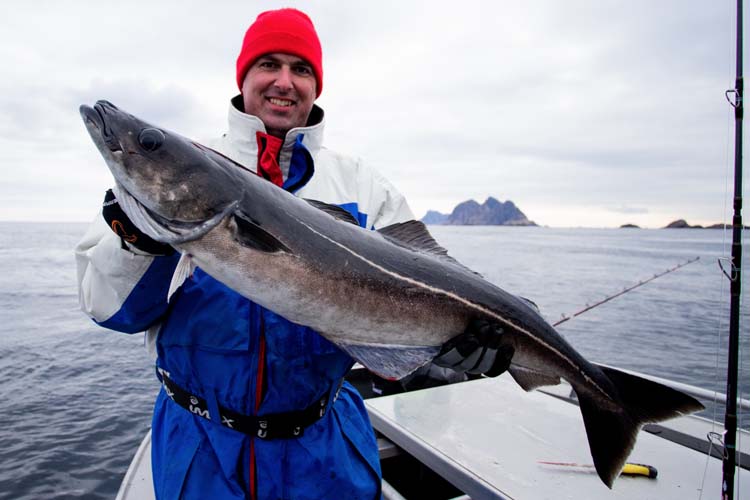 CONTACT US
If you, like many others, have ever dreamt about fishing the prolific waters of Å on the Lofoten Islands and would like to know more information on how you can join us, you can contact our sea fishing specialist, Paul Stevens, on 01603 407596 or email at paul@sportquestholidays.com.