Now that most of the week has gone here on Å and the fishing we have here right now is absolutely fabulous.
On Friday, the weather gods were a little against us and we had a tough sea just outside the harbour where some of the boats stayed inside but the vast majority chose to make a brave attempt. But after some hours of fishing, we all decided to go back in as the weather was getting worse. The forecast for Saturday was quite the opposite and we could again go on a long trip both south and north.
In Alexander's boat the guests wanted to mix the fish a bit during the day so they went out on the west side of the lofoten and started the day fishing for cod, the fishing was at least good as soon as they were in place and got lots of nice cod around 20lb with several peaks up to and including 42lb.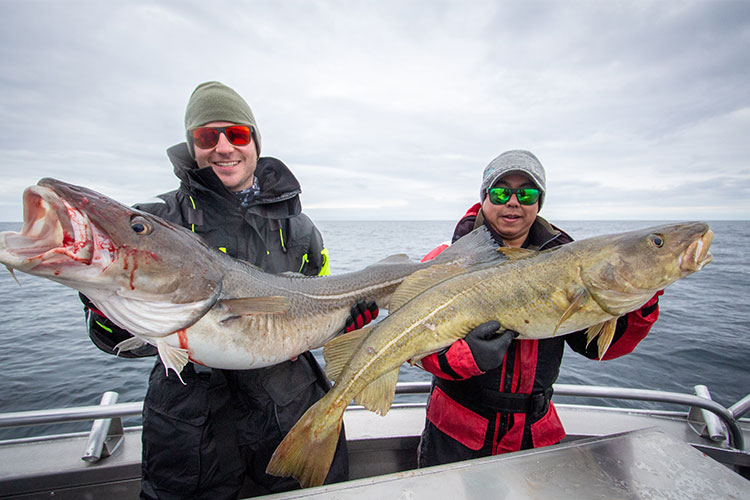 Some awesome Cod recently
We in the guide boat chose to target halibut with a really good result and landed a full 4 Halibut with a peak of 130cm and were in contact with several who did not want to come all the way up. Alexander's boat joined us later in the day and also managed to catch 3 of 84cm 86cm and 104 cm, really good day!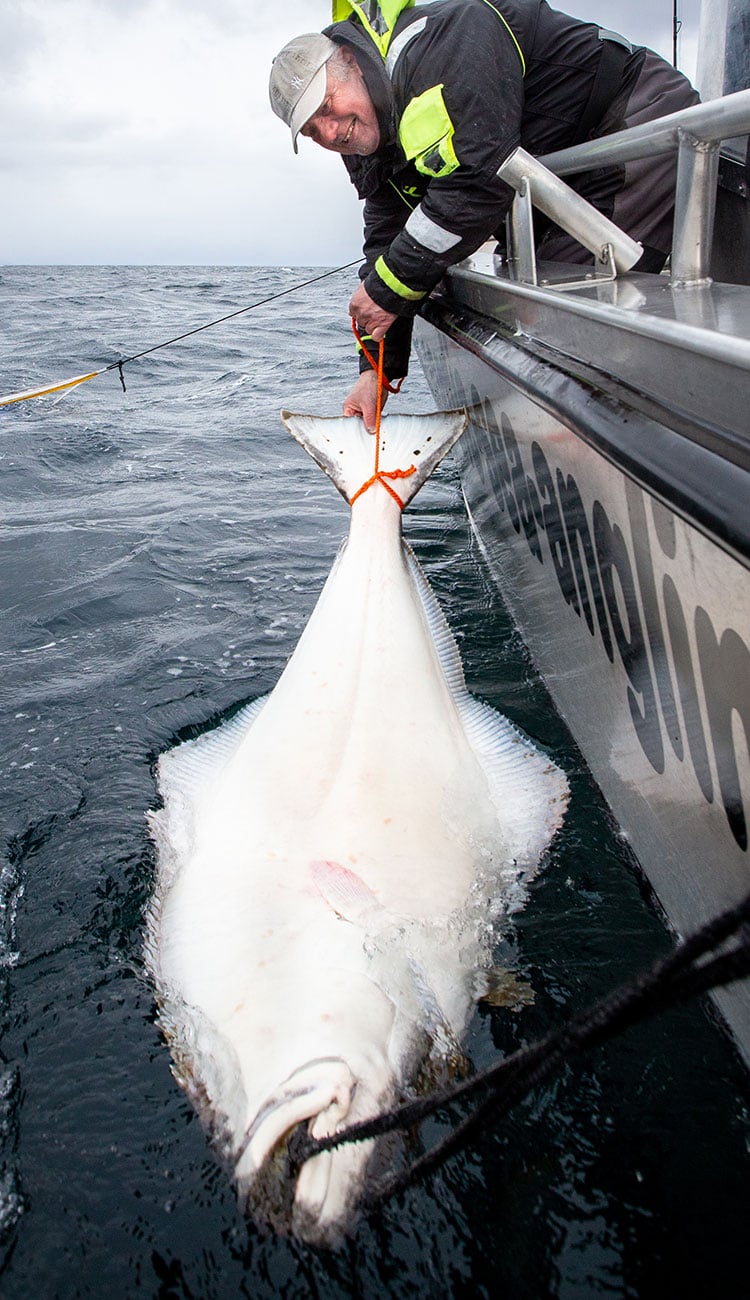 What a great days Halibut fishing
The boats that traveled south also had a really nice day on the sea with many nice cod over 20lb and even in one of the boats they managed to catch two nice Halibut with a top of 120cm. Our German guests were the ones who perhaps managed the best on the Halibut during the day and landed 7 and the largest of 130 cm.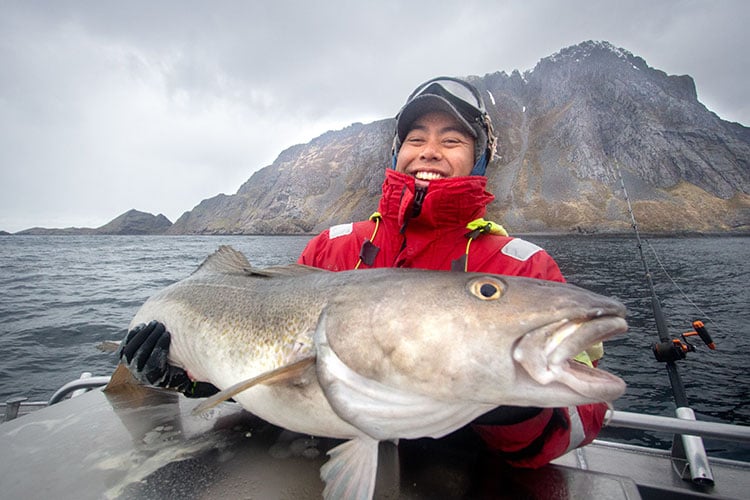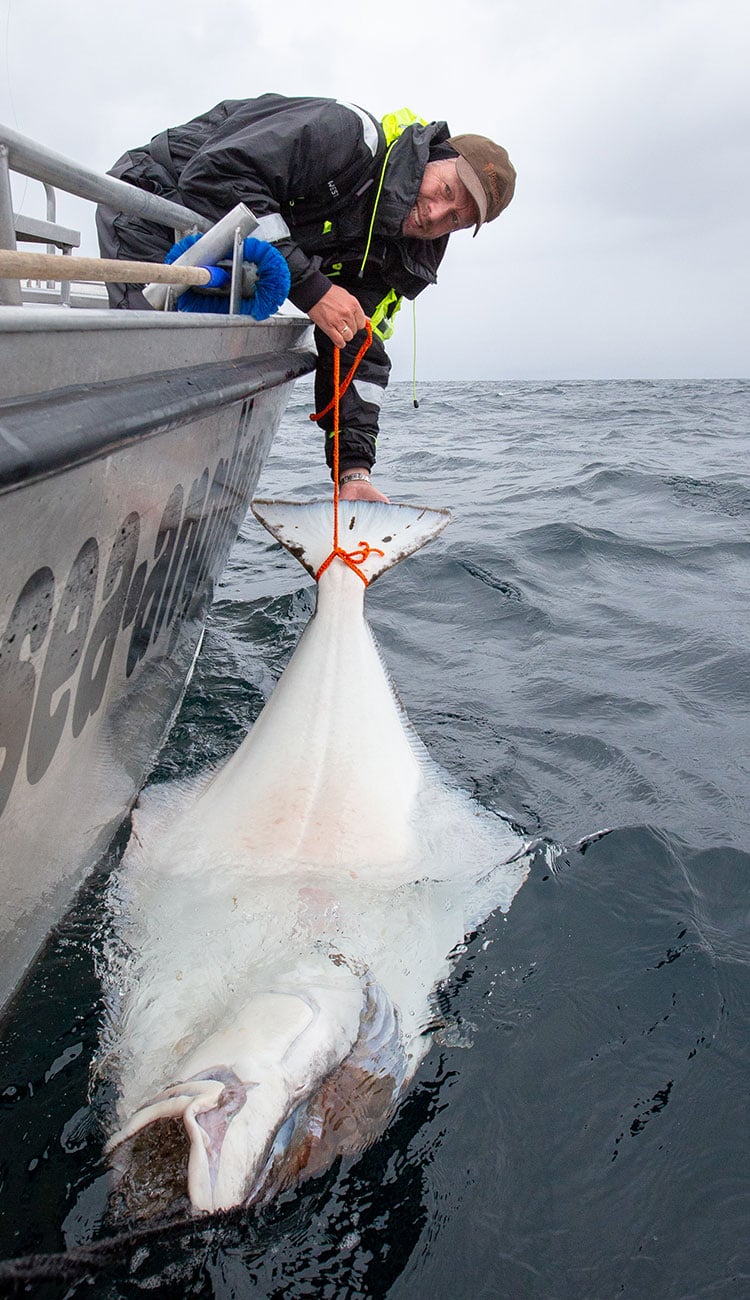 Sunday was a very lumpy day on the sea where both Alexander and I considered whether we should interrupt the great fishing as it was really difficult to handle the boat in the messy sea and the stream. But we stayed there and despite this weather we managed in the guideboat with a little magic result where we landed 3 halibut, one of 107 cm and then two dream fishes of a total of 152 and 154 cm.
In Alexander's boat they had a hard day, dropping several nice fishes and then the very last minute of the day that got a bite from something very large and the boat fell silent now there was big fish on the hook . After about 15-20mins of hard tugging this dream fish felt defeated and we could land and secure it at the boat edge before we had to measure this giant to a full 200cm on the dot !! With this, it is the year's first "two meter" landed and of course this fish got to swim free again after some photography.The Halibuts are really hot now!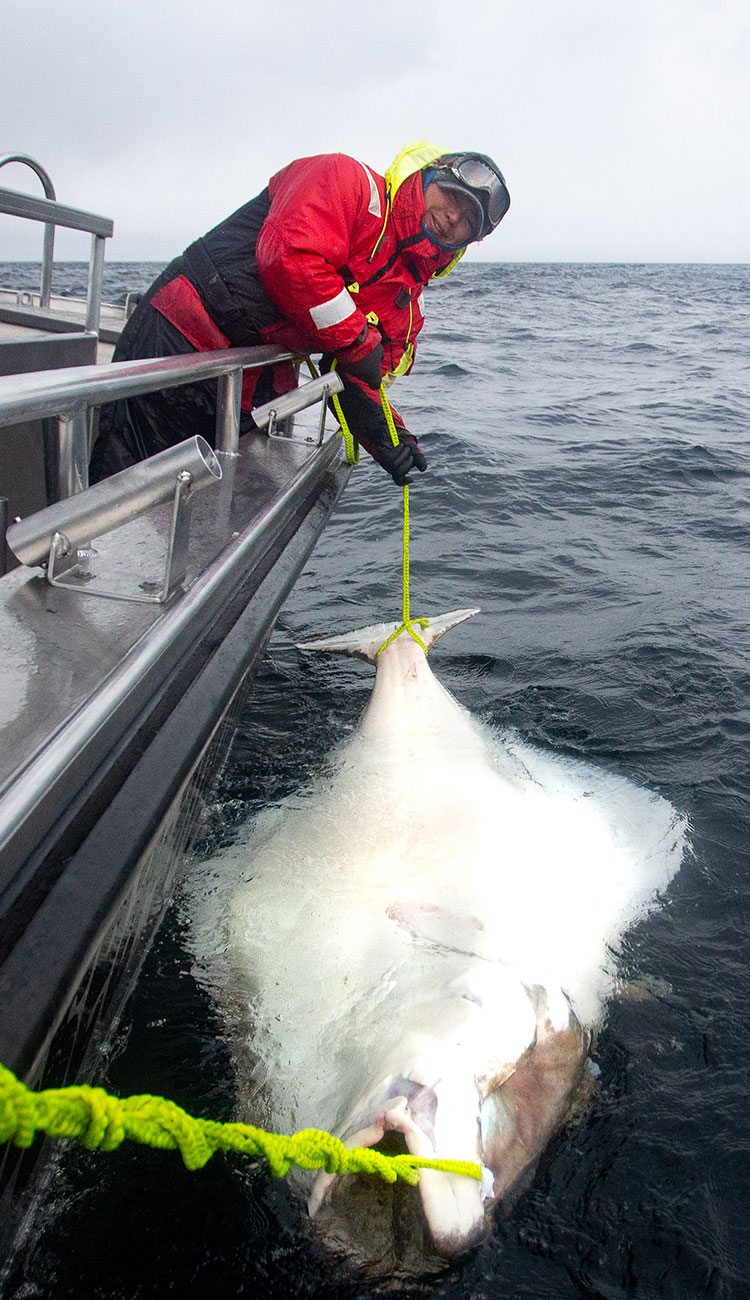 WOW…… dream fish
Tight lines!
André Starkenberg & Alexander Lindgren
Thanks André & Alexander, that was a great report and by the sounds of it the Halibut are hungry and now willing to feed. This truly has to be one of the best Halibut destinations in Norway and some where that we send many anglers. I run my annual hosted trip there each year and love the fishing. Its all so close to the cabins and is very good fishing. If you have hard about this destination but never bothered to book it then you need to get it booked as you will not want to go anywhere else in Norway, this destination has it all in bucket loads. To see the full details of this destination with many blogs, reports, reviews and dates then click HERE  Or you can call a member of our sea fishing team on 01603 407596