The previous week was very special, the SAS situation meant that we only managed to bring up 4 groups of guests instead of 12. This has meant that we really had to test ourselves to see where there is activity on the fish somewhere, usually we boats that go around a little bit to each town in the area and we guides get immediate reports on which areas it is that produce good fish and can then steer our guests in the right direction so that they will succeed so well with their wishes and dream catches.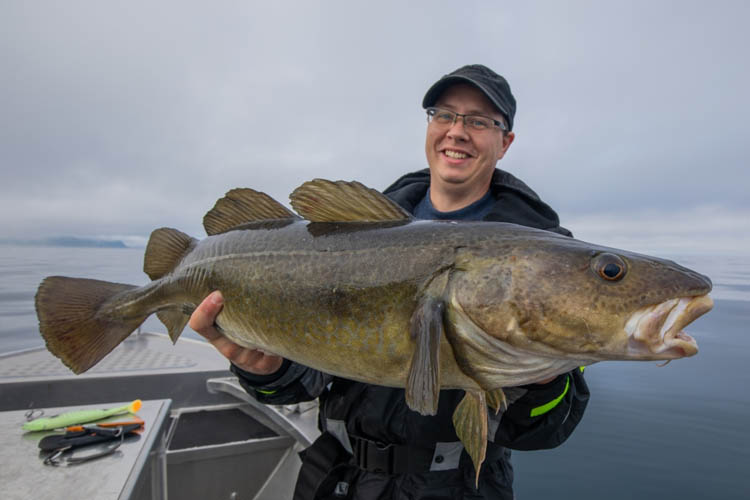 The week started with mixed fishing for us in the guide boat, a little warm-up day you could say. We had great conditions and started the day with a bit of Cod fishing, only to unfortunately find out that they really weren't keen on our baits. We looked further and on a slope towards 50 meters I see a shoal of fish and we make a release, the result is that everyone hooks something and up comes really nice Haddock to a bit over 3 kilos and a bunch of Cod around 7 kilos. After a bunch of food fish that saved the supper, we glide in the guide boat towards the harbor while we hear how boat 9 glides in on the radio with a nice Halibut of 142cm.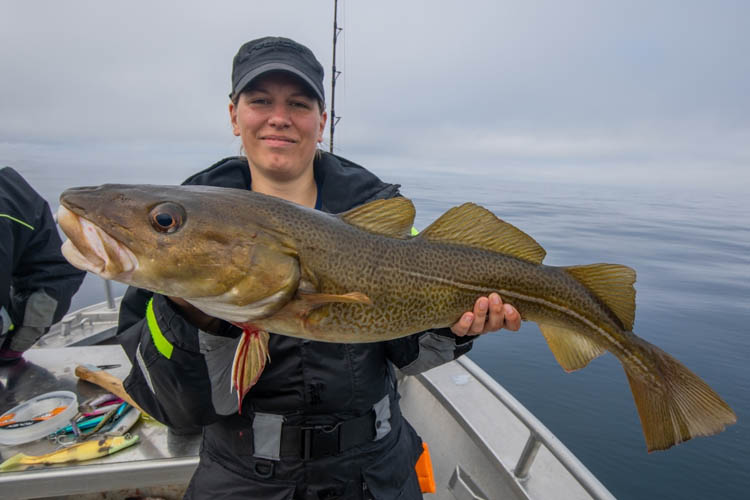 A little to the west, the Lithuanians in boat 11 drove hard in an area that has held big fish for the past few weeks and after a period of grueling was able to hook the first fish around 120cm, they continue to fish and right at the edge of the channel they hit a double hit on a big Halibut. Chaos occurs and the Halibut both around 160-170cm cross lines with each other, unfortunately one line breaks but the fight with number two continues and after a little while they can land a real party fish of 163cm! Boat 8 with Jamback-Media who is here filming had a really good start to the week and after a while of grinding was able to land a really nice Halibut even at a magical 170cm!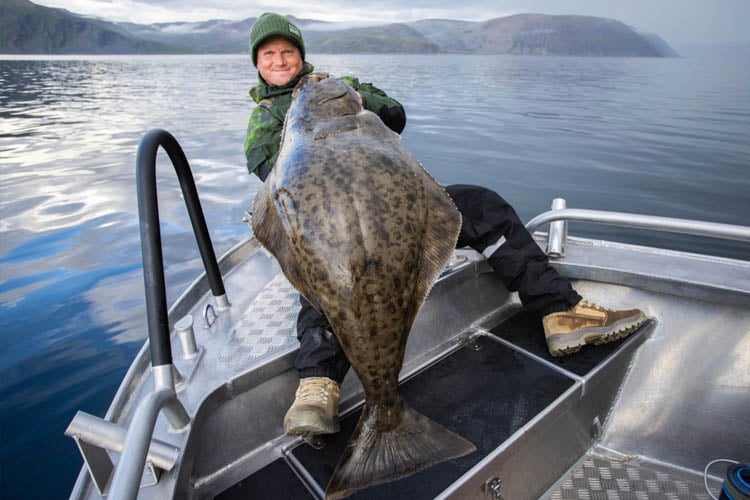 This week all the boats made a proper attempt at one of our real big fish hooks and immediately when the guide boat slides over the hot part in the first area, it smacks in the gut and John can finally drill the first flounder of his life, the fight is explosive and John's joy cannot be mistaken! When we finally land the fish, you can really feel the atmosphere in the boat and everyone is very happy, not least John who is now posing with a really good fish of 143cm! Andreas and the gang who were a little bit away from us report shortly after a fish of 130cm followed by 129, 120 and 110cm.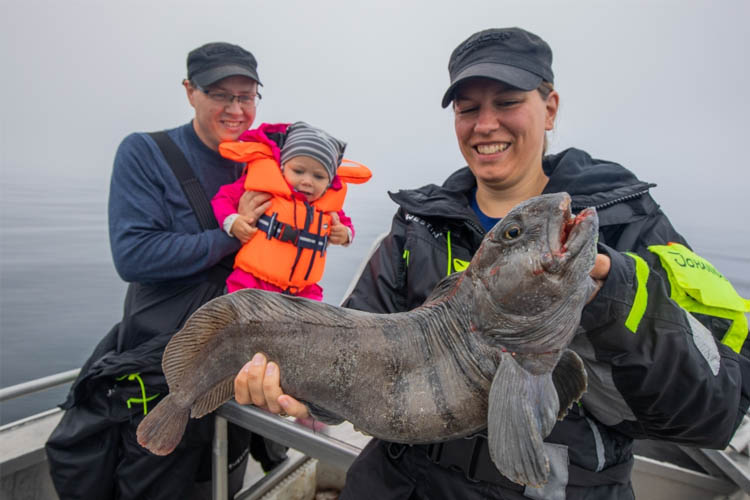 Yesterday finally the mass fishing for Halibut started for this year and the best was clearly boat 8 which after a lot of time was able to sum up 24 landed Halibut with a really nice top of 157cm, the Lithuanians were also hot and landed a really nice fish of 170cm ! Yesterday, the last day, we could really feel that it was time for a real top fish this week, and Jamback media showed the way with this week's top fish of a really nice 197cm for Andreas, so great and a really well-deserved fish, I promise!
Now we await next week's guests and, as usual, we are fully charged!
Tight Lines Daniel and Andreas!
CONTACT US
If you, like many others, have ever dreamt about fishing the prolific waters of Havoysund and would like to know more information on how you can join us, you can contact our sea fishing specialist, Paul Stevens, on 01603 407596 or email at paul@sportquestholidays.com.