Where has 2020 gone……. with what has happened this year it is probably for the best that it has flown by, let's hope 2021 offers us all much greater opportunity to partake in the sport we all so much. We at Sportquest Holidays would just like to thank all our customers for sticking with us through these really tough times and let's make 2021 one to remember.
Here is the very last boat fishing report from the Lofoten Islands in Norway kindly written by Johan.
Norway Sea Fishing Report – 2020
It is with a lump in the throat that I sit here alone in the cottage and write the season's last fishing report from our destination Nappstraumen. It has really been a different year and we really hope that we can return to normal for 2021 so we can continue to do what we are most passionate about, namely deep sea fishing in northern Norway!
The last week, our guests finished with the flag at the top and told about a fantastic cod fishing on the outside with top fish up to 20kg and big Coalies over 10kg! Even though the aim was set on Halibut, there was a cod invasion at the intended Halibut sites. But what does it do when there is full action for the whole gang!
In the end, they found some places with fewer cod and then they also managed to land 3 halibut in one boat where the largest was measured at 136cm!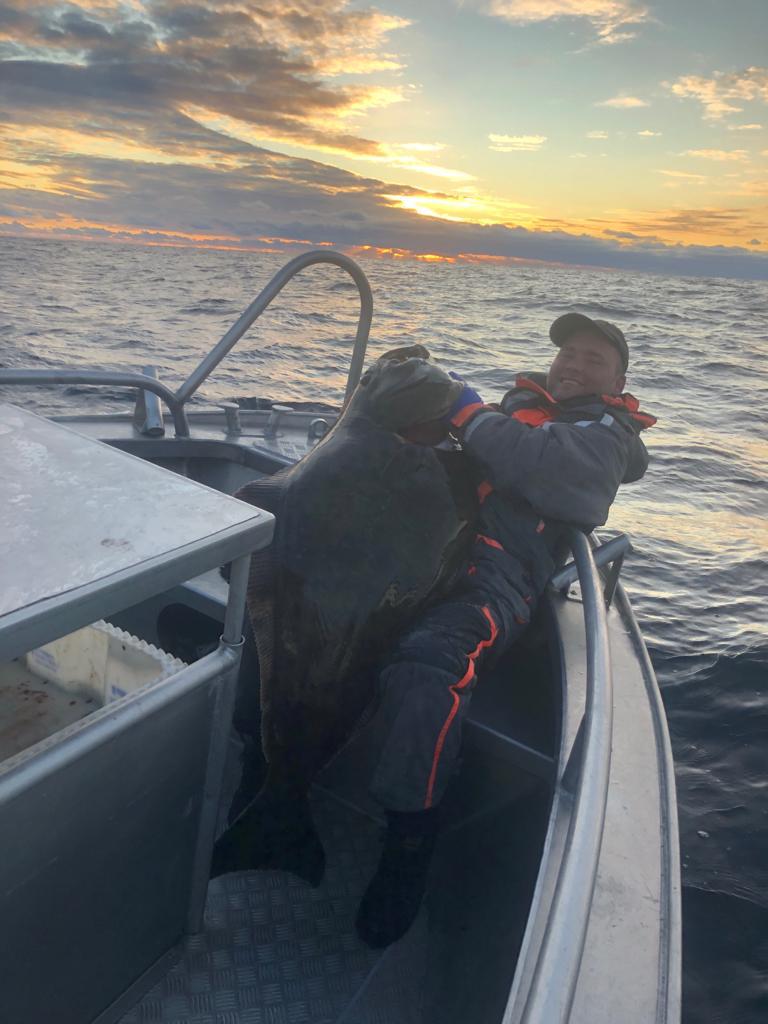 The whole gang came back to camp with big smiles and felt that Nappstraumen really delivered a fantastic experience! So late in the season, the nature is also fantastically beautiful with snow-capped mountain peaks, fantastic sunsets and northern lights dancing over our cabins! It is, to say the least, a magical time here in Northern Norway!
When the water temperature drops, the halibut also gather in Nappstraumen again to eat up all the bait fish that have entered and settled here. This is something that is followed year after year and with this in mind, Glenn and Eddie jumped on the first flight from Oslo up to us to run a 3 day venture. They would be alone at the camp, but what does it do when you have your sights set on halibut! Normally, the end of October is a really HOT time to get in touch with 50kg + Halibut and bigger one like that! And considering that a bunch of underwater hunters have landed 2 over 190cm + the last week here, it turns out that the big ones have arrived!
Anyway, the excitement was at its peak and we managed to land a bunch of halibut of smaller caliber then it finally steps on something better for Eddie but for some unclear reason the line broke when the rod was bent heavily down to the depths… We were all incredibly disappointed to drop a nice fish in this way, but that kind of thing happens and it was just a matter of tying up and fishing on. Then a huge echo appears at my bait fish, a bite then nothing more… I crank up and there the hook dangles without bait fish .. And so it went on during the 3 days, nice climbs that did not want to chop but we got a bunch anyway less nice food fish that still offered nice fighters!
What we could see was that there have really been sick amounts of baitfish in Nappstraumen, but that the temperature is still relatively high considering that we are in the last week of October. Unfortunately, we have no more guests for this year, but it would have been interesting to fish in November to see how it develops! I'm pretty sure it's going to be really hot then!
In addition to the Halibut venture, we broke off with a few hours of fishing for Plaice and Nappstraumen showed once again what fantastic plaice fishing is here! The average length of the plaice we got was 50cm! It was as if everyone was cast in the same shape with a top fish of 54cm! Really nice fishing that you must not miss when you visit us here in Nappstraumen!
Now we are trying to shake off this troubled year and are investing in coming back with full force before 2021!
I would like to take this opportunity to thank all the guests who have been able to complete their journey to us and of course all of you who unfortunately have not left this year but who have been understanding during this difficult time and instead rebooked for 2021 or 2022!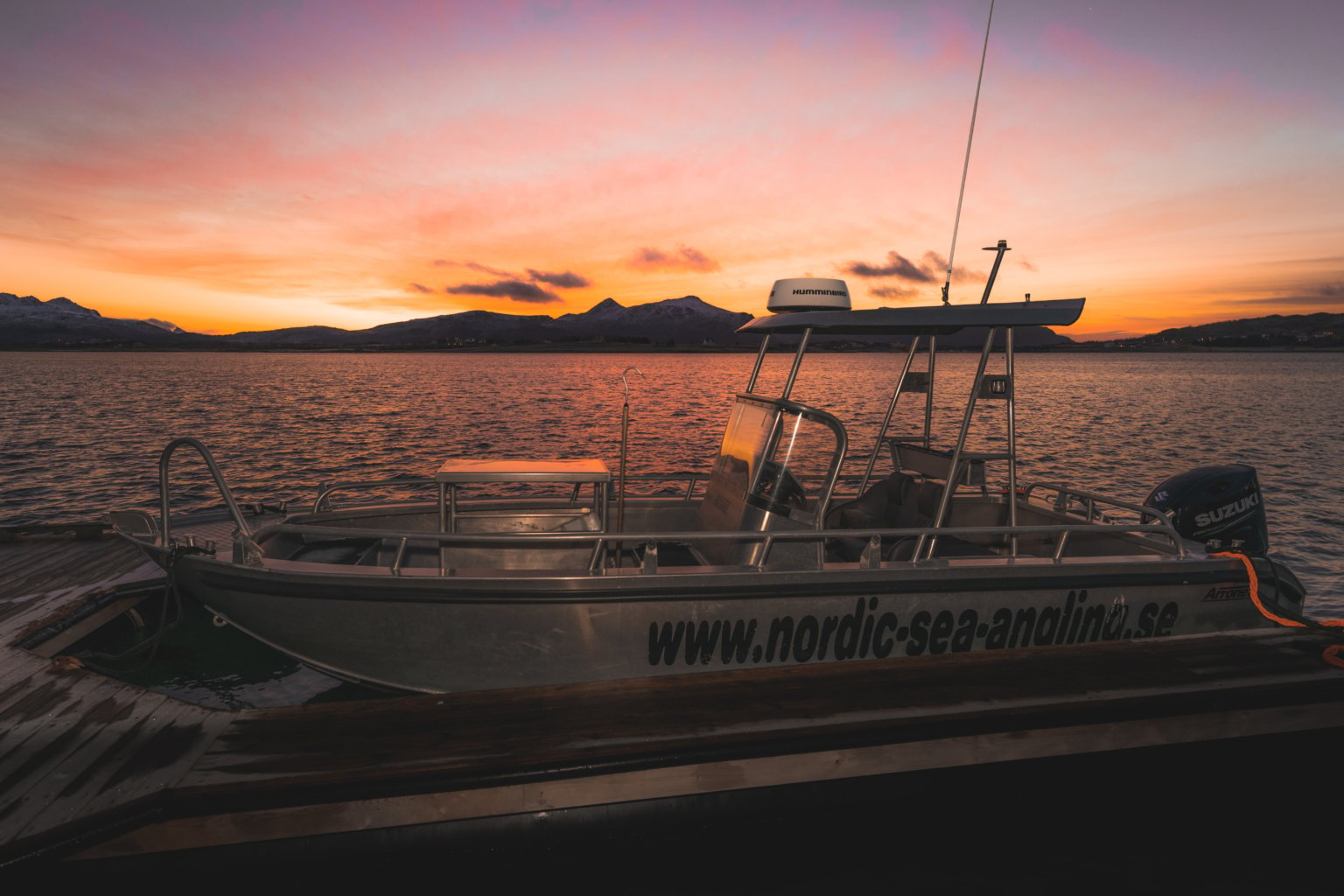 Already longing until we kick everything off again!
Tight lines, Johan Mikkelsen
Contact us
Its always sad to see a season come to an end but we know the next one is only just around the corner from us. Lets see what the waters have in stock for us in 2021!
We do still have the odd week available for the 2021 season at Nappstraumen in our luxury Cabins. If you would like to join us at the famous Lofoten Islands destination call us on 01603 407596 or email us info@sportquestholidays.com
Tight Lines,
Paul