The camp of Å in Norway is one that just keeps producing the goods, not only is it monster Halibut that reside there it also holds many large fish from other species too as this report from the guides shows.
This week we have a full camp 10 boats and 41 guests have filled the camp completely. Unfortunately Thursday started in the worst way when the wind whipped from the northeast and destroyed our chances of fishing.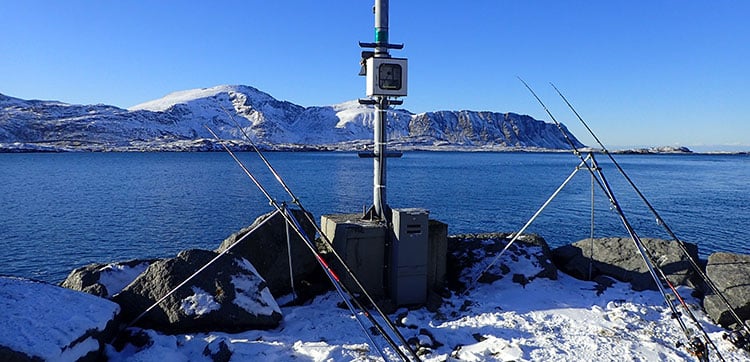 Friday and Saturday the weather was a little better but the wind was still on the north and limited us a lot. But in spite of that, some boats succeeded very well with the fishing and  landed many fine Halibut. Best on Friday was boat 2 with Micke, Marcus, Jonas and Daniel from Kristinehamn. They are veterans on Å and landed during the day all 12 Halibut and on Saturday they took a great fish of 140 cm (83lb est) really impressive and great fishing!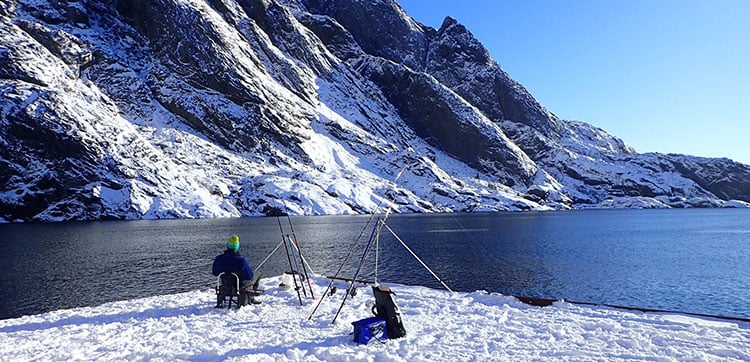 Sunday's forecast looked good and we readied ourselves for a long trip. At 8 am, 9 of our 10 boats left the harbour in a squad. After a long drive we finally started fishing. Most began the day of hunting cod on the deep slopes and we had a great fishing. The average weight was really good and we got lots of big cod where the top fish weighed 23 and 25 kilos, respectively!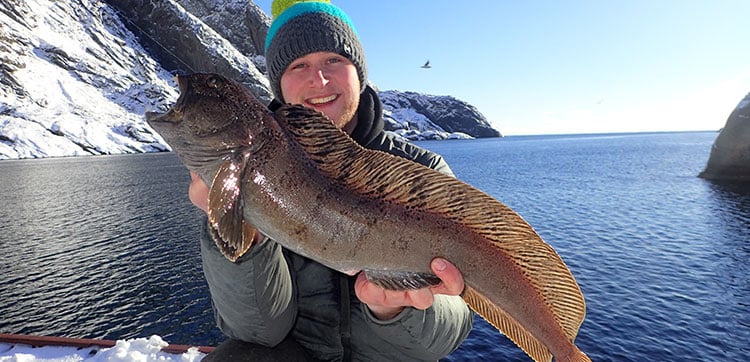 Later in the day, when most people ruled over fishing forHalibut, the next record capture came. Micke in boat 2 hooked into something good that rushed away and they were convinced he had hooked a better flounder. But up comes a giant ling of 168 cm and a full 28 kg. A new camp record and a totally sick catch, congratulations to it! As if this were not enough, later in the afternoon our guests from Lithuania landed a Halibut of a massive 185 cm (204lb est).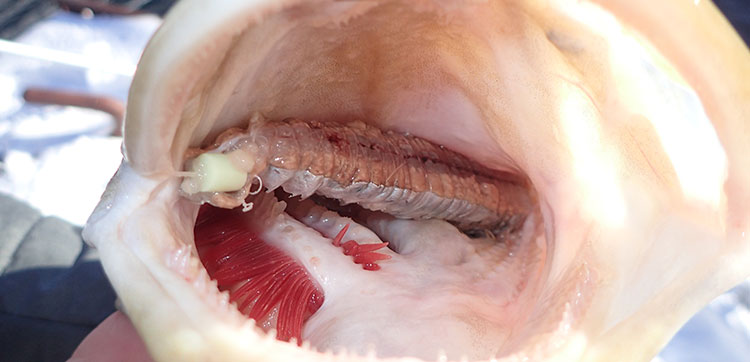 A really good fishing day and another amazing session here on Å!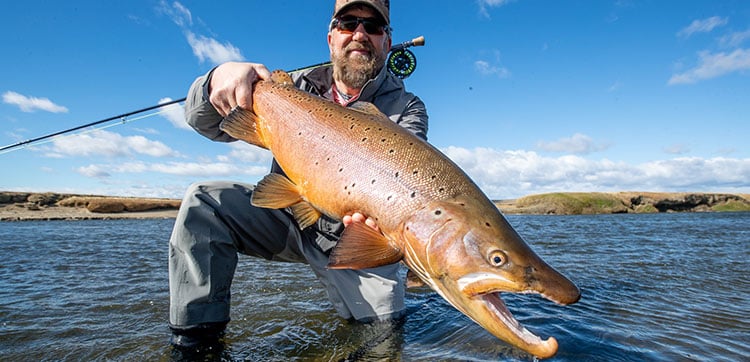 Tight lines!
André & Alex
What a great report guys and what a cracking Ling that was, Å really is the place to head to for a chance of a massive fish.
If Å sounds like the type of destination you would like to visit to try and catch some of the monsters that Norway is famous for then contact us in the office by calling 01603 407596 and speak to one of our experts who will be able to help you with any questions you may have.
Tight Lines
Matt