The first week of the season is now over at the destination of Vesteralen in Northern Norway and what a first week it has been, the customers have been getting stuck into some great fishing and some big fish have been landed.
Now the first week has come to an end in Vesterålen and what week it has been! Big Cod, monster Ling, Halibut and killer whales have been showing at the opening of Vesterålen and not only that, it has been a fantastic weather with flat water and clear blue sky.
During the first few days of the week it was time for a long trip and all 3 boats went out on the flat windless sea in search of large Cod and Ling. It wasn't long before Janne in the boat hooked something big and landed the first cod over 15kg and then it continued, we managed to land several large Cod. We reported on the radio to boat 3 which was a little farther away on a drift but they were full with cod too! In each drop they had fish and there were big Cod over 10kg. An hour after lunch boat 3 had succeeded in landing 5 Cod over 20kg and largest a full 24kg! We however stayed in in the same place and hooked a really big monster that turned out to be a Ling 28kg and "only" 150cm long!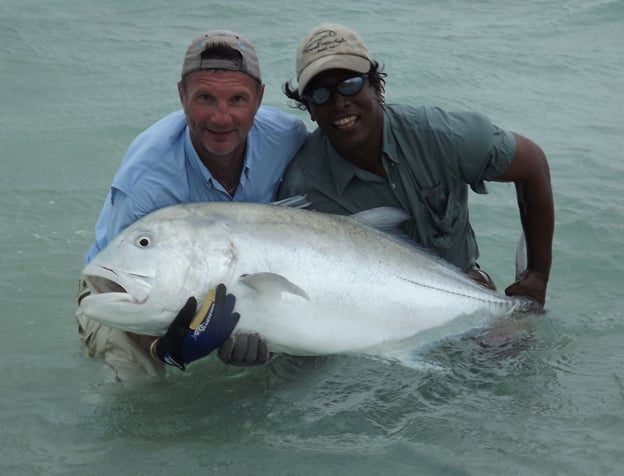 After the lovely warm days far out at sea came the cold and the wind but it did not stop the boats from going out. They chose to stay a little further in and fish for Halibut behind an island and it turned out to be a good idea, a large fish took Jannes bait and it began to rush out the line and they clearly saw that it was a better Halibut. It was an intense but short fight and when they had secured it it turned out to be a really nice Halibut of 151cm (106lb est). The next day all the boats were really wanting to catch Halibut but the wind was far too strong to be able to go out to the same place they had got big Halibut. They chose not to go so far and settled in a sound where we have had good at Halibut earlier. But well out in the fjord, they were distracted by a pod of killer whales. There was a female and male with their two children who took a trip into the fjord. They started to play and move around the boats while everyone was shooting and filming everything. A really cool experience that they will not forget.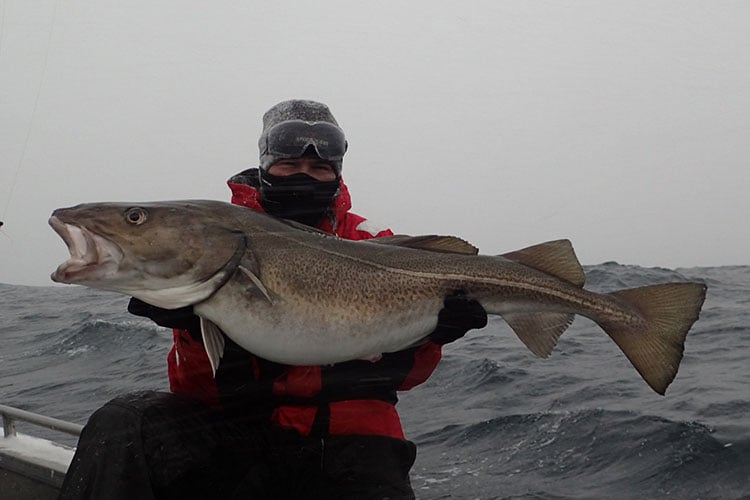 After the show they swam out to the sea again and Boat 2 and 4 continued the hunt for Halibut. They put up the boat so they would get a couple of long drifts but it didn't take many minutes before it smacked Mattes rod and there was no doubt that the fish was hungry! Well secured at the boat edge it was measured to 130cm (65lb est) and there were a couple of nice pictures before it swam back down into the depth.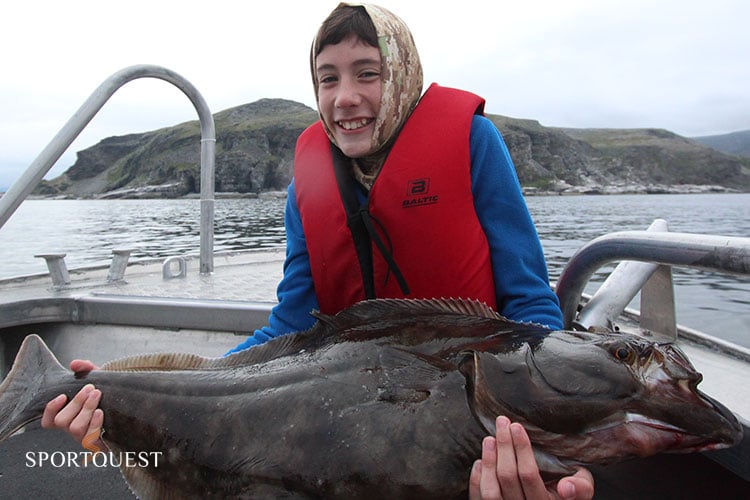 Boat 3 had fished a bit further out and got a couple of nice Cod of 90cm but went home after a couple of hours due to the wind and the cold.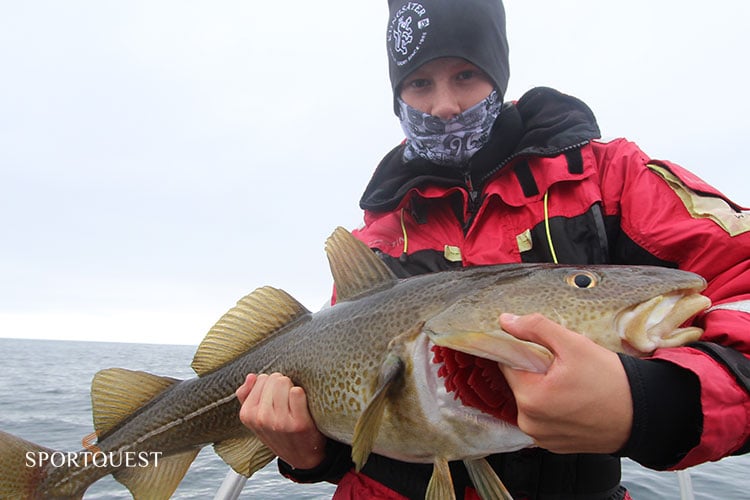 Now we look forward to a new week with new guests.
Thank you for the great report guys, this really is a great camp and I for one cannot wait to see what the rest of the year holds at Vesteralen.
Vesteralen is one of the many camps we offer in Norway where we can send you to catch  some truly amazing fish.
Tight Lines
Matt