This past week the whole of North Norway has been bathed in beautiful sunshine and very low winds meaning for perfect fishing conditions. July is normally a great month for weather and this was no exception. There has been some huge Halibut caught over 2m and something a little unusual, the guides over in Havoysund have been targeting something a little unheard of in Norway which you will see later in the weekly report. In the next couple of days I will be writing my hosted trip report and you will not want to miss that one. Enjoy the report and if you have any questions feel free to comment below –
We have had our yearly hosted trip over there during this week and the fishing has been nothing short of excellent. There has been yet again two fish over the magical 2m mark with the biggest being 225cm estimated weight of 385lb……. of course catch and release and the other was caught on the hosted trip by Lee Harvey and was measured at 204cm estimated weight of 280lb. The Coalfish fishing has been off the scale with fish up to 40lb being landed, the stream where the Coalfish are is simply boiling with them and either trolled lures or casting will see you catch fish after fish. They are now due temps over 20 degrees with flat calm days so something very special will be caught so watch this space.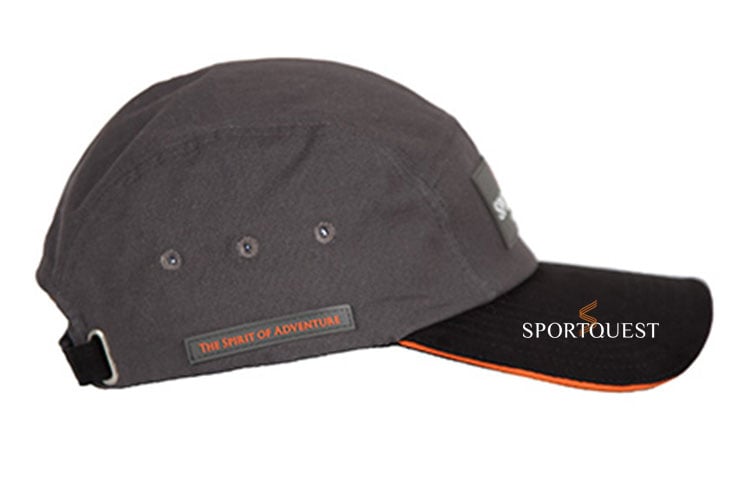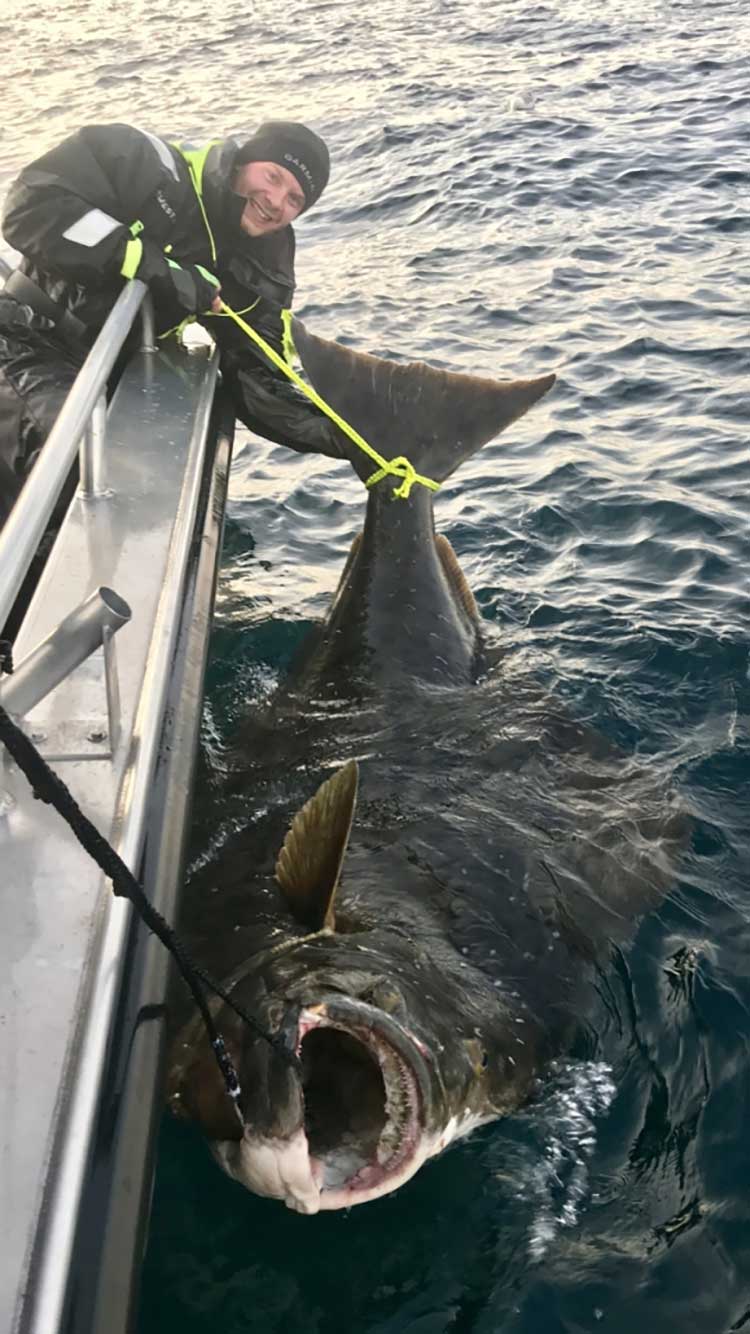 NAPPSTRAUMEN ON THE LOFOTEN ISLANDS
This is our other destination on the Lofoten Islands and the fishing and weather has been very special of recent with huge Coalfish and monster Cod being the main target, some guys have been into shoals of Cod that just seem to go on forever. The Halibut fishing has also been awesome with fish up to 150cm being boated. Some of the Cod fishing has been insane with the average size being huge and fish over 40lb are being landed on each drift. Yet again they are due some amazing days weather coming up and all anglers will have their sights set on Halibut and we are sure something very special will be landed.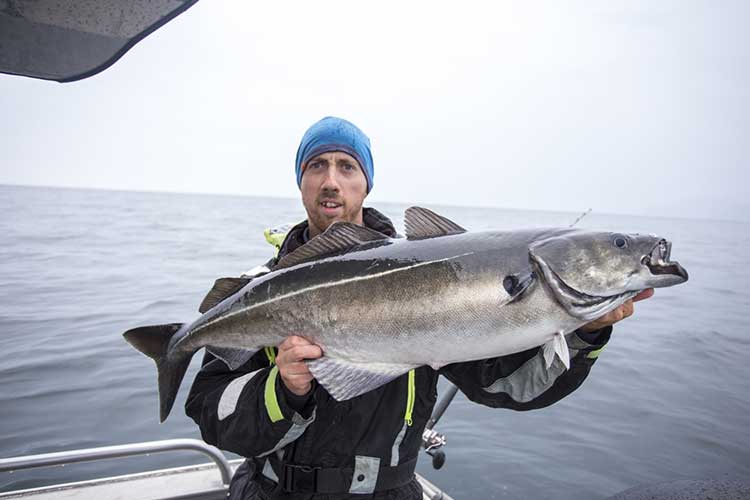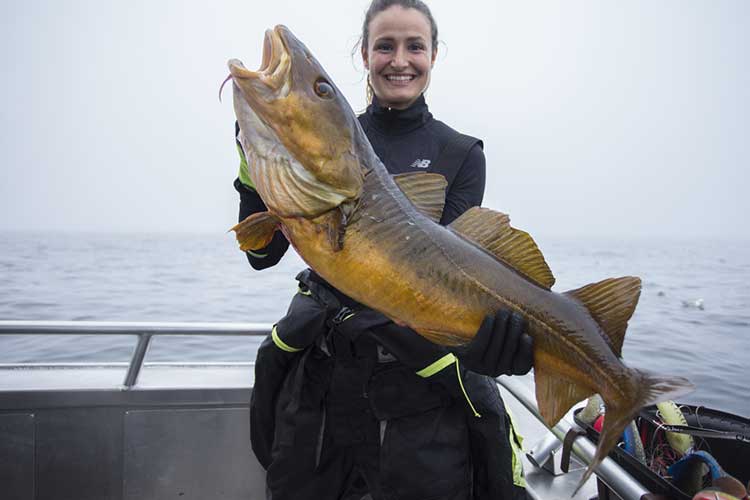 HAVOYSUND
Havoysund is our most northerly destination of Norway and never fails to produce excellent catches of all the species, but this last week the guides have had their minds set on catching something a little untargeted in Norway. The White Skate has been on the guide's mind and now that they have located where to target them, we should start to see many of these awesome looking creatures being landed. Take a look at what they have caught in just a couple of days of test fishing. Not only has there been these unusual fish caught but the Halibut fishing has been going mad recently and with a top fish of 205cm estimated weight of 285lb with lots of other sizes not to be sniffed at, this place is proving why so many anglers make the journey to this magical part of Norway. If you are travelling to Havoysund soon then make sure you take some Sandy Andy lures with you as they have been spinning for the Halibut and doing very well. Yet again, Havoysund is due to get some very high temps over the next week so things will get even better if thats even possible.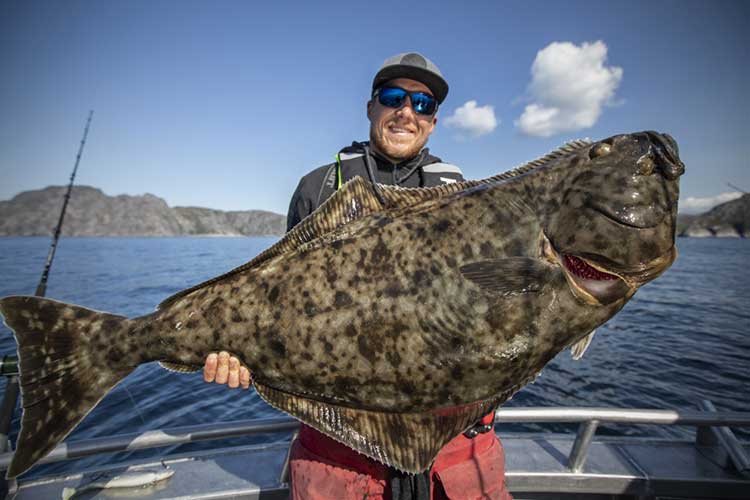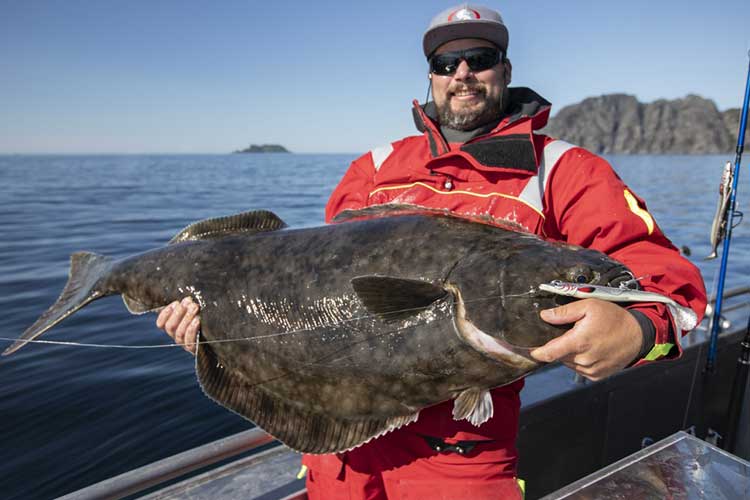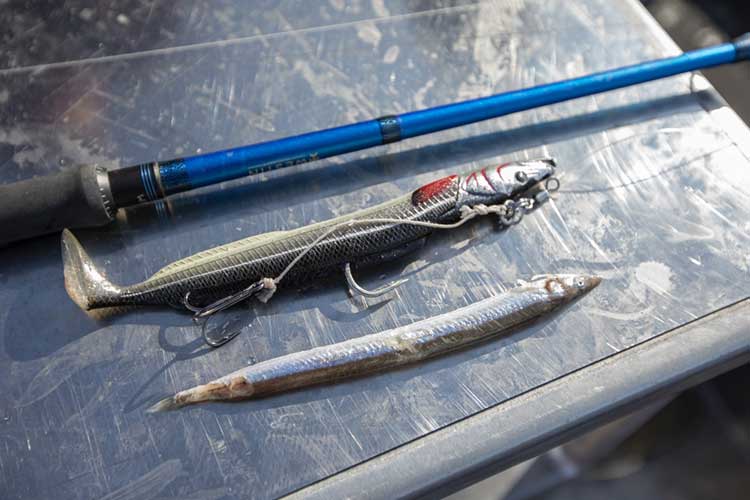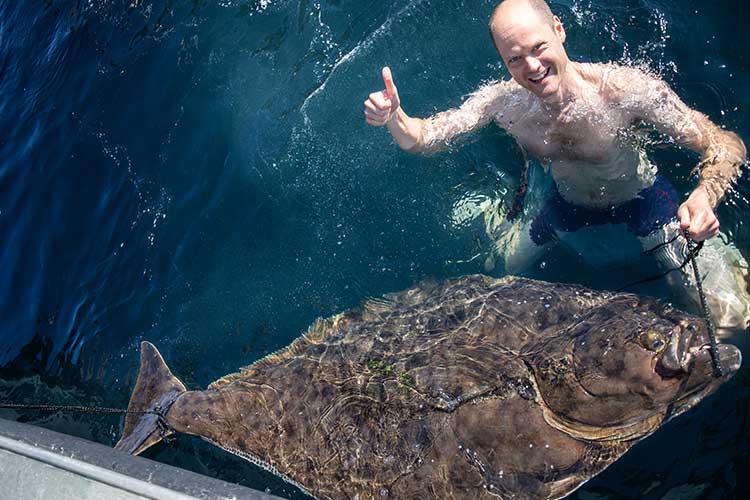 VESTERÅLEN:
Each week the groups who stay at Vesterålen have many different targets and somehow always come away with every box ticked. The Cod fishing at this destination is something else and a target of a summer 50lb Cod is easily achieved along with many other back up fish,  yes the journey out to the Cod grounds takes a little while but well worth at least 1 day out there. The Coalfish fishing has been a little slower than other parts of Norway but fish in the 20's seem to be caught every day. The Halibut fishing has been great with many fish being landed each day. I have been to this part of Norway and there are so many areas worth trying that in just 1 week it is impossible to try them all.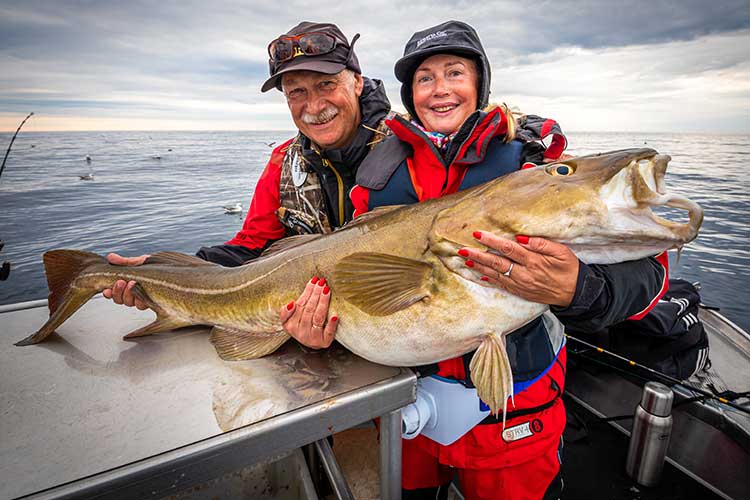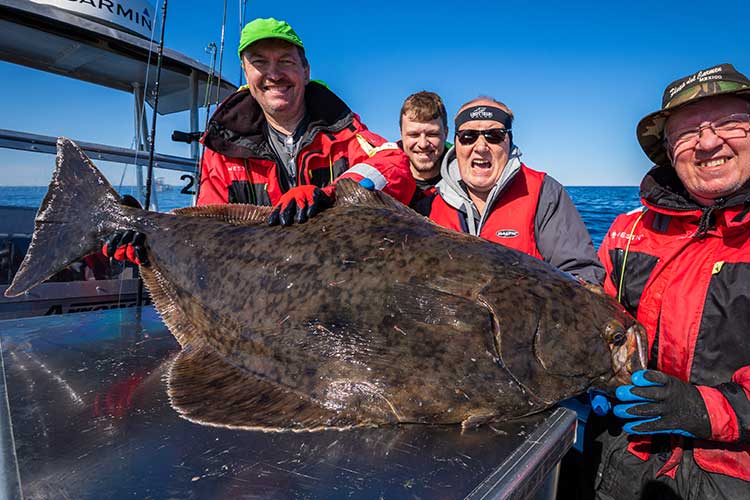 RISØYSUNDET:
The groups fishing at Risøysundet were relatively new comers to Norway and wanted species so the guides set about ticking a few off their lists. The Redfish was first and with a few getting caught between 11- 14lb a whopper was caught of just over 16lb which is pretty big for a Redfish and they are super good eating. Next was the Halibut fishing which unfortunately wasn't so great as it was hard to find good drifts with the lack of wind but they did manage a good 85cm Halibut which was their first-ever Halibut so a good introduction. Then the Cod fishing and this certainly didn't disappoint with lots of fine Cod to 20lb with the occasional 30lb thrown in. All in all it was a great mixed fish week for these guys.