In Week 2, we welcomed long-time Sette Cama guests for their annual return fishing trip to Gabon. These guys have been coming to fish in this area for as long as anyone, and it's always great to welcome guests who have become good friends. With a group as tight-knit as this, the atmosphere in the camp was fantastic from the outset, and the fishing proved to be a match.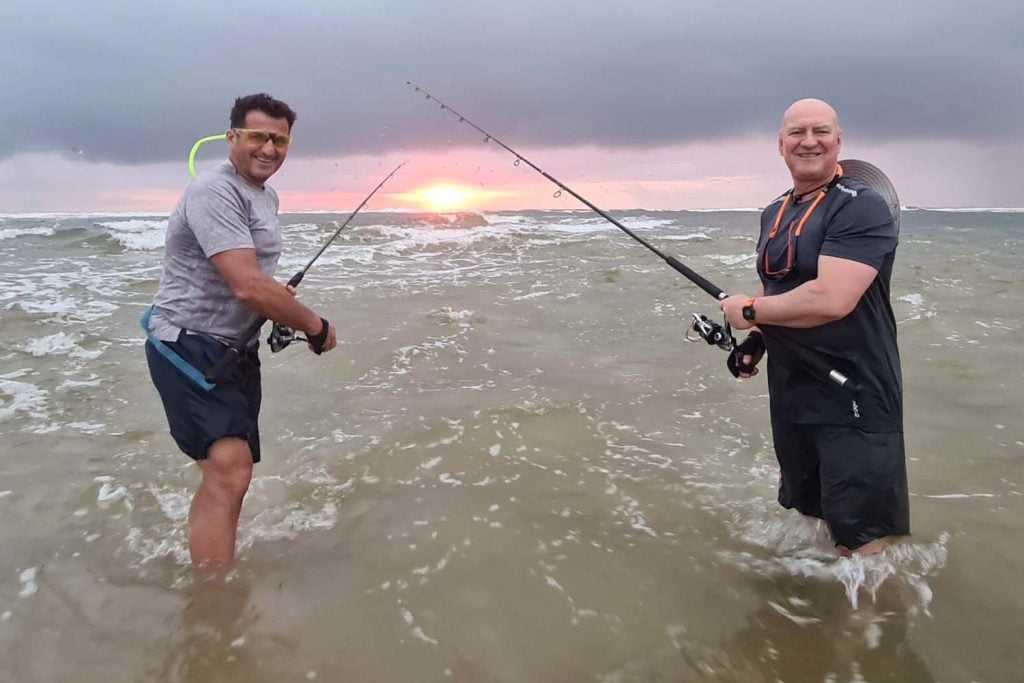 Slow start to the season…
Due to the very late rains, the season is off to a very slow start. Our second group of guests arrived at camp and were greeted with a much drier and browner landscape than they had become accustomed to on previous trips. Nonetheless, after preparing their tackle, spirits were high as we headed to the mouth for our first evening session. We were greeted by unseasonably clear, low water, and even though it was a fast-dropping neap tide, there was hardly any colour or sediment in the water at all. Fortunately, there were big shoals of mullet congregating just above the mouth, and as the sun sank, these shoals started moving into the channel, enticing the resident snapper to be a bit less shy than usual. Our guests were rewarded with some fantastic snapper fishing and a few jacks and barracuda thrown into the mix.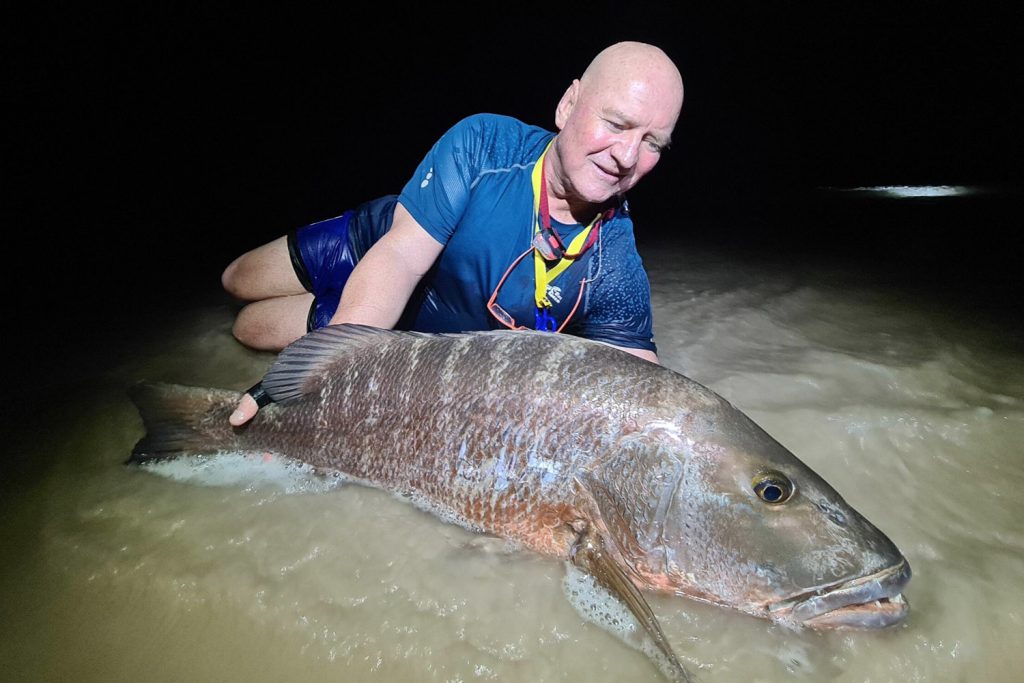 The arrival of the Tarpon…
The next few days continued to produce good snapper catches, and a couple of threadfin were caught. Then, on day 3, all of a sudden, the tarpon appeared. Only a few bites occurred over the course of about half an hour, but 2 fish were landed, including a beautiful specimen weighing around 65kg.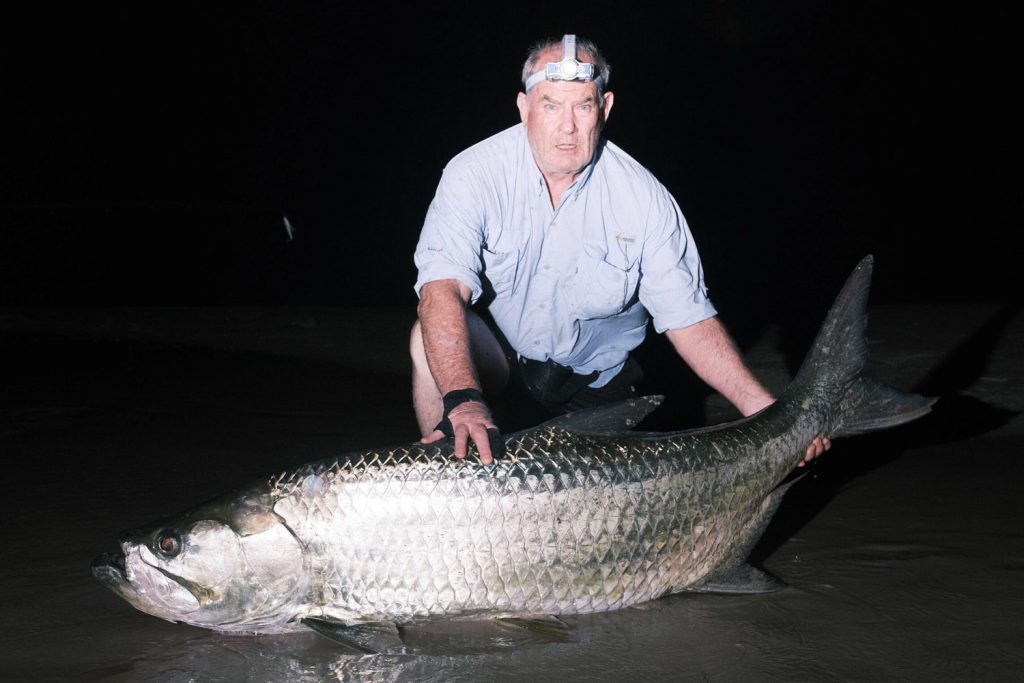 Wildlife sightings a bonus to all Gabon fishing trips…
The rest of the week quietened down, but as a consolation prize, the wildlife started to move onto the coastal grasslands, and we had some lovely sightings of forest buffalo, elephants, and up to 7 sitatunga at once, which is a special sighting.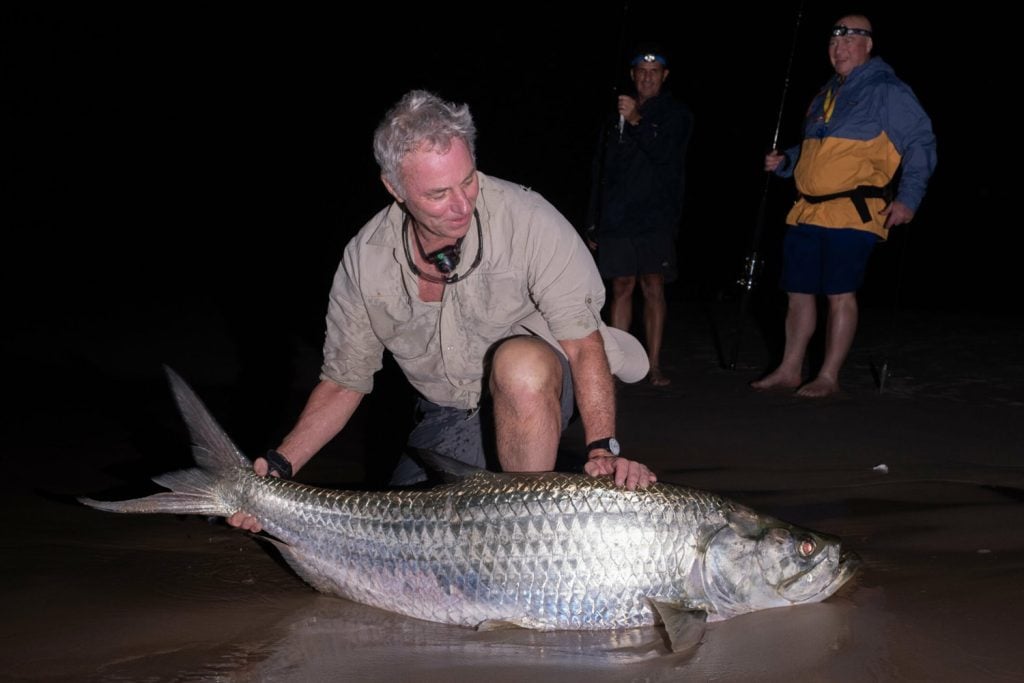 Rain brings hope for better fishing…
As the week came to an end, there were some decent showers of rain, and with the water levels rising, hopes for good fishing in the coming weeks also rose.

Until next time, tight lines Sette Cama.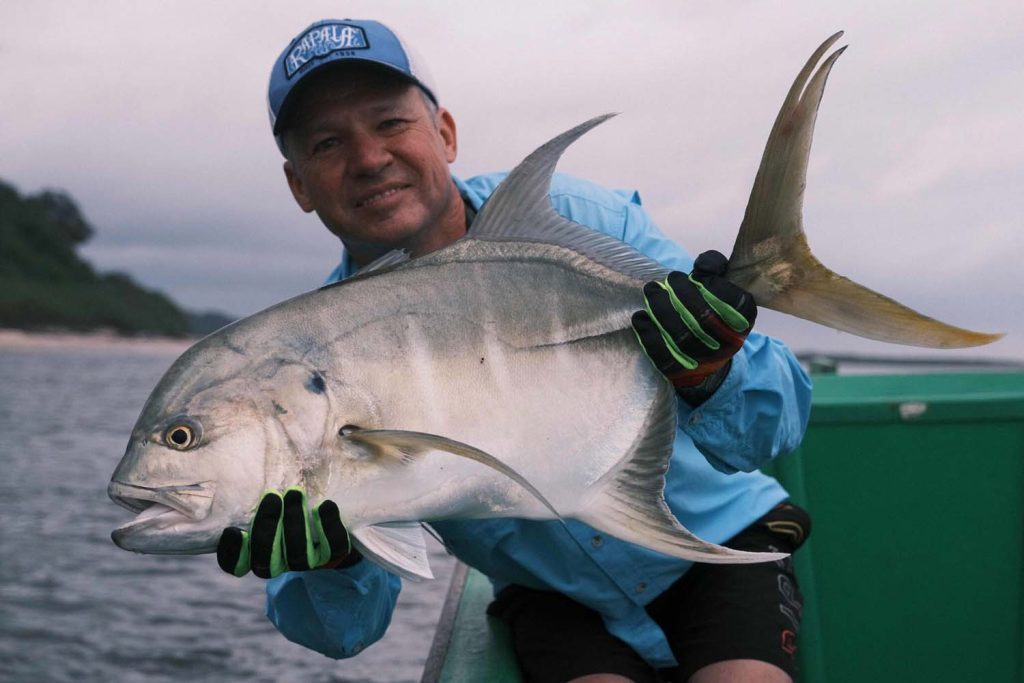 CONTACT US
If you'd like to know more about the fish, fishing, and accommodation at Sette Cama in Gabon, you can contact our destination manager Paul Stevens on 01603 407596 or email at paul@sportquestholidays.com, who would love to speak to you.