The latest weekly round up is through from Havoysund and the fishing has been very good with some great Halibut and Cod being caught. Read the guides from the camps round up below.
Then another week was over here in Havoysund, the week has been dependant on swinging weather conditions where it both snowed and blew well but also it has been radiant sunshine and windless. Now after the weekend we were treated to real great weather where there has been brilliant sun and actually quite warm as it looked up to 10 degrees in the air which has been really good. Many of the guests have spent a lot of time on Cod fishing during these days and the result has been real good. During Monday we spread out in slightly different areas, the fishing was really good everywhere but one area delivered really nice top fish. It was the two customers in boat 11 that went a little further west that thundered in the pig cod with magic cod of 21 and 22 kilos, respectively which then became the current top Cod. I myself drove the boys in boat 12 and started by fishing for Cod also the goal was to fill up the boxes and then thunder west out to round off the day with Halibut. We tore up large amounts of Cod continuously between 5-15 kilos during the day and when we had had enough we did as planned and fished for Halibut, after 5 minutes on the first drift a fish came up on the sonar but the fish did not want to bite.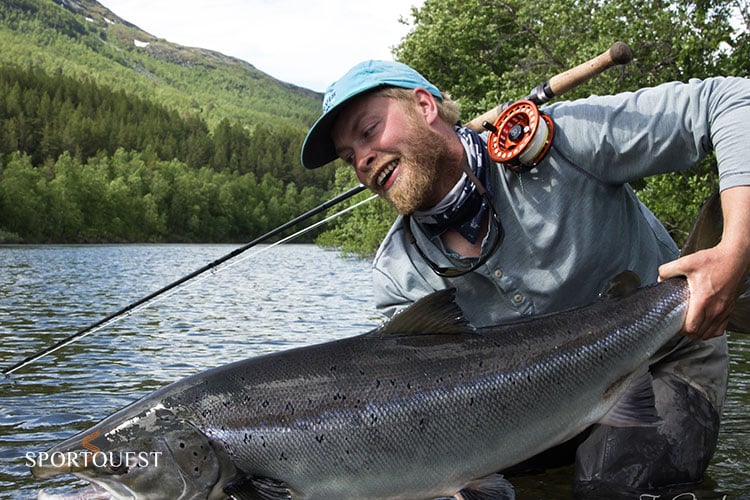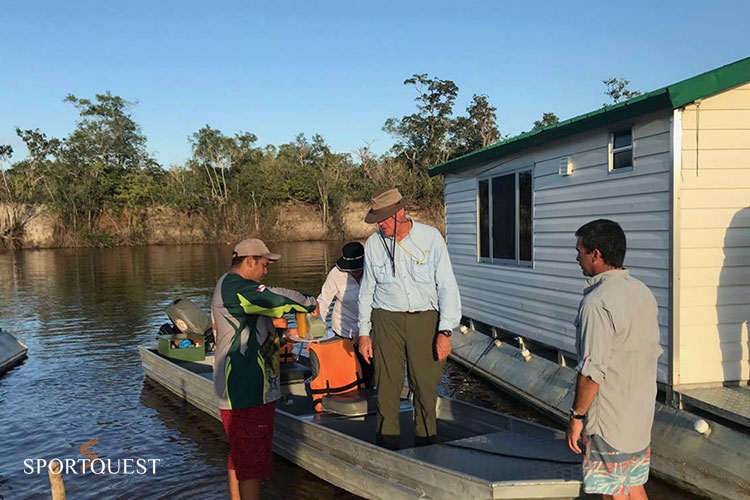 After a few minutes it smacked really well on one of the rods, and after quickly reporting that it was not a bottom but a Halibut, it was shaky legs all around the boat. The fish offered a really good fight and showed that it was of good size, but after a few runs and some heavy minutes of pumping I could land a super nice flounder of 147 cm (83lb est) and the joy in the boat was absolutely indescribable.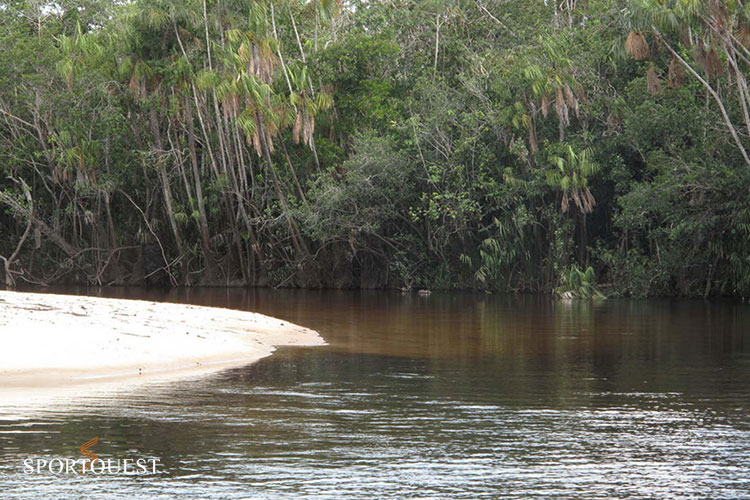 On Tuesday, the guys in boat 2 were determined to round off the week with a nice Halibut, they had a full look at where they were going to fish and adhered to the plan all day, but with the sickly varying air pressure during the week, the Halibut has been a little difficult to flirt, this did not stop the boys from tricking up a nice fish. After hours of gnawing and a little trouble with harder winds greeted in the afternoon, they finally found the right one and could catch a great fish of 128cm (62lb est)!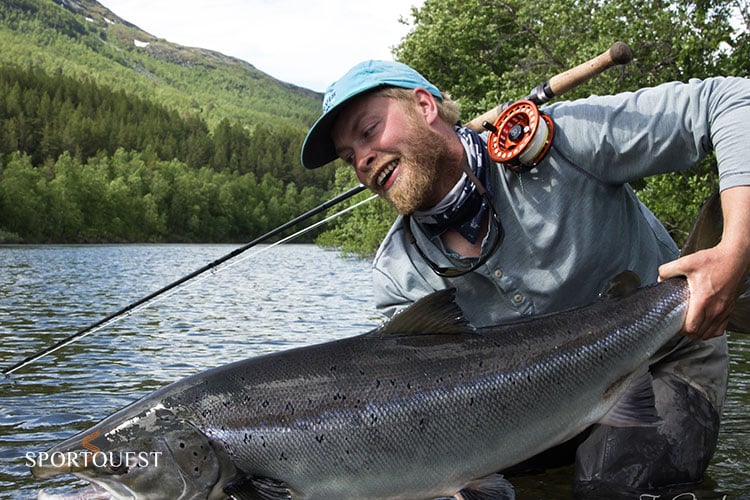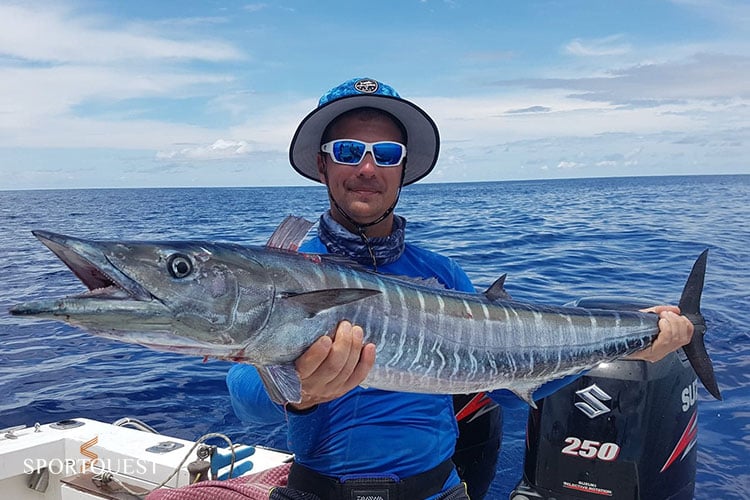 Now we are reloading for a new week with new opportunities
Tight Lines // Douglas, Jørgen, Andreas
Thank you for the report guys it sounds like Havoysund is fishing well.
If Havoysund is somewhere that you would like to fish than contact our sea fishing team in the office by calling 01603 407596.
Tight lines
Matt