"Common Mistakes Swinging Flies on Your Two-Hander" – by Paul Conklin
I spend a lot of days guiding my clients with two-handed rods. The process of fishing a two-hander is about slowing down and enjoying your time on the water. When you rush your casts, you're bound to run into problems. Sure, we're all guilty of making these mistakes at times – we get excited. Here's some simple tips you can try to help ease some casting frustration the next time you're stepping through a fishy-looking run….
Start Short – This is one of the hardest things to get a client to do. I can't tell you how many times I have stood next to a client at the head of run and said, "Okay, start short." Next thing I know, they're stripping out the whole head and make a cast. I know my skagit switch head is 20 feet long, equating to what should have been 6 or 7 casts before the head exits the tip of the rod. That's 6 or 7 missed opportunities for a steelhead to take a swipe at your fly. This is especially important when fishing in high water/post-storm conditions, when sluggish winter fish will often move right along the banks in the safety of low-clarity water. You don't want to be casting over them!
Slow Down – Rushing throughout the cast is one of the common casting faults I see skagit casting from clients. So, if things don't feel right, stop, regroup, and try slowing each part of the cast down (lift, set, sweep, forward stroke etc.). I remember spending a day fishing on the Salmon River with Ed Ward, Scott O'Donnell and Mike McCune when the first Skagit Master video was out and these guys were the kings of slow and steady. That's what wins the race when it comes to skagit style spey casting.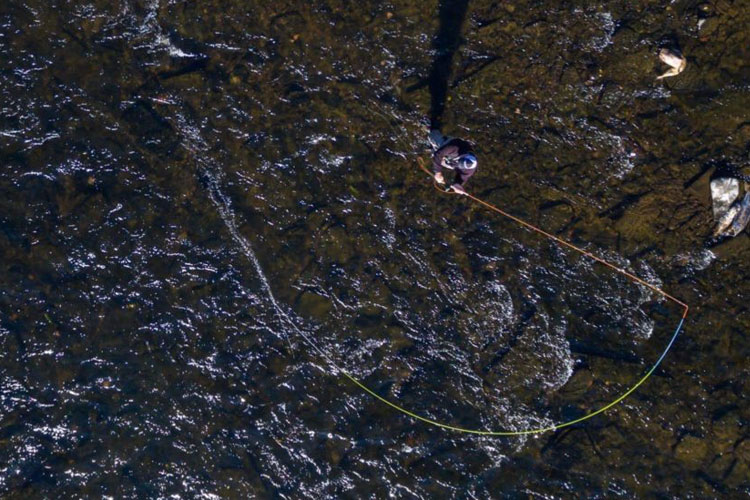 Watch Your D-Loop – One of the most important steps of spey casting. Just before its lined up 180 degrees away from your target, make your forward cast. That will allow the line to go in a straight line to the target. Always watch your D-Loop, it can make a huge difference in your casts!
Pull With Your Bottom Hand – This is hard to do if your just making the switch from single handed casting to spey casting. On the forward cast, too much top hand cause your cast to go in a wide arc or curve, instead of a straight line, causing wide open loops. I start out this way sometimes for the first few casts of the day until I get into a rhythm.
All your power is should be applied by pulling on your bottom hand rather then pushing with the top hand. I tell clients that struggle with this to think of it this way: Your bottom hand is the motor and your top hand is the steering wheel.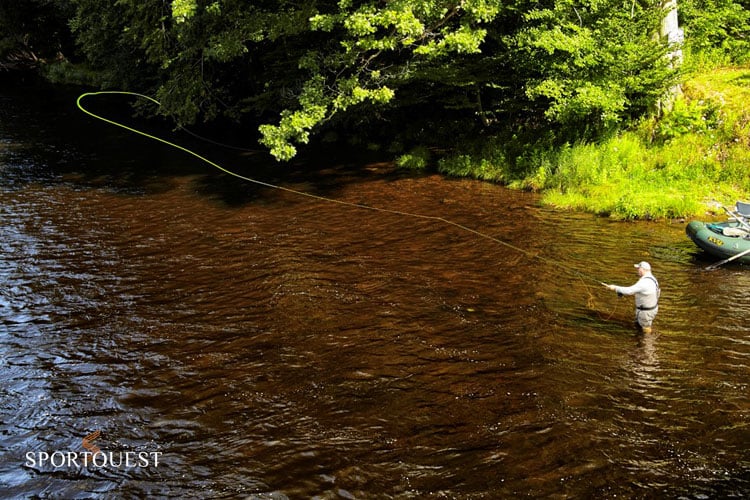 ~ Paul Conklin is an Echo Pro Team member and owner of Paul's Guide Service based out of Pulaski, NY. He grew up fishing the waters around upstate New York and found his way to the spey rod back in the early 1990's. Paul takes pride in helping his clients improve their spey casting, which often equates to a more productive day swinging flies. When he's not guiding or fishing, he's kicking back with his family and his three mastiffs, cold beer in hand.
To view all our freshwater fly fishing destinations Click HERE