Here we will take you through the ways I would prepare for a beach fishing trip anywhere around the world, from Norway to Namibia. These tips will work in any country you are fishing as the variables to take into account are the same it is just the fish you will be targeting that change.
Tides
One of the most important things to take into account when fishing from the shore is what tide are you going to be fishing. Different beaches will fish better on certain states of the tide, some fish really well on the flood and die on the ebb and vice-versa. My top tips would be to try and gain some local knowledge before you head out, many internet forums or Facebook groups will provide information helping you to get the best out of your trip on the beach. Another tip will be to scout the beach at low tide before you fish, this way you will get to see any fish-holding features that are on the beach like gullies and sandbanks, this will definitely help you put more fish on the beach.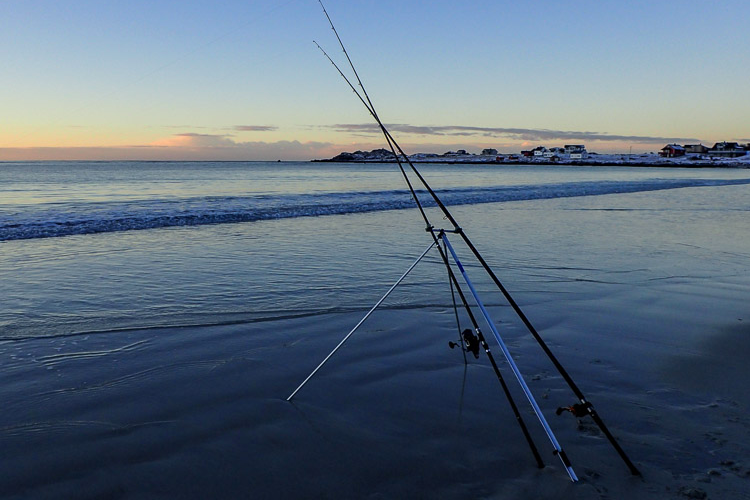 Weather
Another big factor in fishing from the beach will always be the weather, on occasion the wind will be the make or break factor as to whether a beach will be fishable. Check the winds way before you leave the house, you really do not want to turn up to a beach with a 40mph wind smack in your face as this will make the session extremely uncomfortable. Also if you have had sustained high pressure with warm calm sunny days, more than likely the water will have cleared out meaning that visibility will be extremely high. On occasions like this, it will be much better to fish at night as the fish will move into deeper water in daylight hours.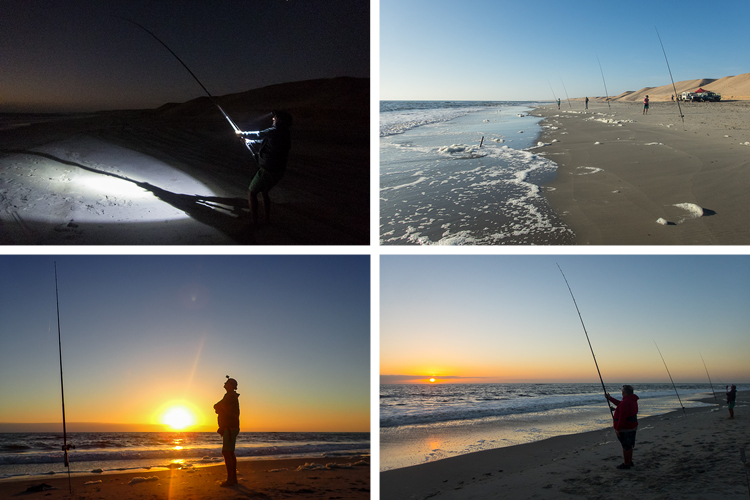 Know your beach
Another major factor when fishing a beach is to know the ground you will be fishing over, is it a clean sandy, shingle beach or are you fishing in a complete snag pit. Knowing this will help you to determine the tackle needed to ensure that your fishing trip is not wasted. There is nothing worse than fishing a bit of beach and losing tackle every cast because you are tackled up too light. Knowing what the area you are fishing is like is an essential part of beach fishing and will help you on your way to catch more fish.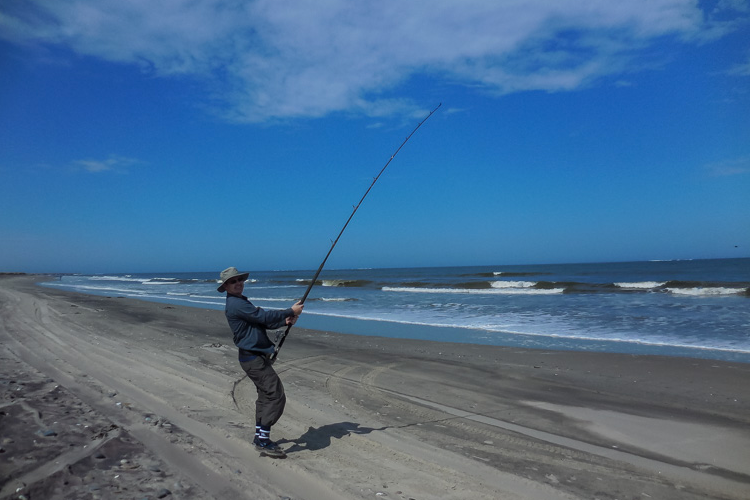 What species are present
This is something that you really do need to know, this bit of information will help you to decide what rigs and tackle you will need for this trip. If it is a mark which is known for flatfish for example then there is no need to fish with pulley pennels and 4/0 hooks, a much more delicate setup would be required. If however this mark is renowned for big fish then fishing with size 4 hooks and 6lb hook lengths could prove to be disastrous. And could result in many lost fish for you.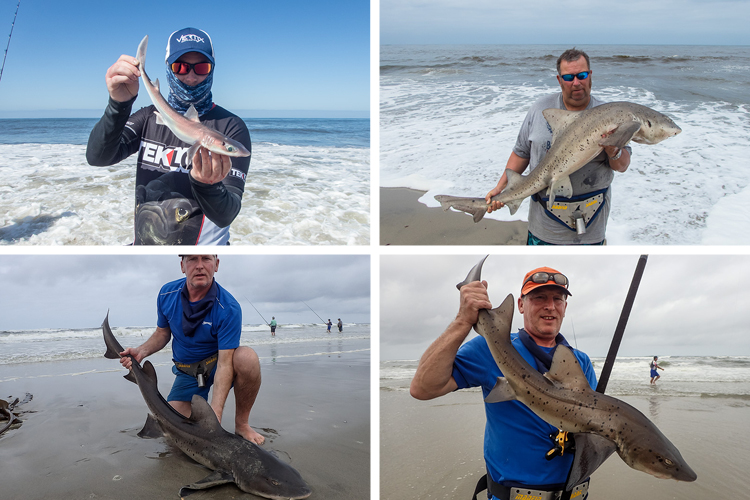 Clothing
Wearing the correct clothes when beach fishing will ensure that you are comfortable when fishing and this will ensure that you have the most relaxed trip that you can. Dress accordingly for the conditions, If it is cold then wear warm clothing like jumpers and flotation suits to keep you warm. If rain is on the cards then pack waterproofs, there is nothing worse than becoming a wet soggy mess because you have not prepared for the trip. Make sure your footwear is up to the job as well, my suggestion would be to wear a nice sturdy set of boots whenever you are fishing from the beach, this not only keeps your feet warm but will also protect your ankles from the uneven ground that you will find.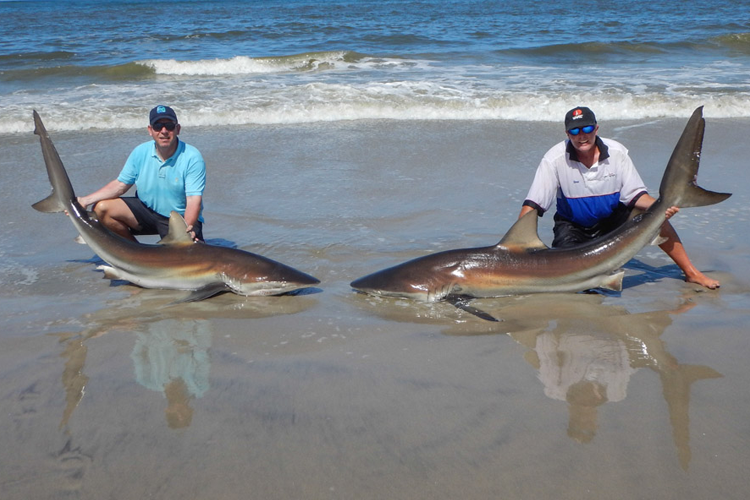 Safety first
Always let people know where you are going fishing, let them know what time you are expecting to be home as well. Ensure your phone is fully charged as well as this is your lifeline to the world if something was to happen to you or your fishing partners. Another top tip is to keep a small first aid kit in your tackle box, just a simple one with plasters, bandages and tape will be perfect.
Tight Lines,
Sportquest Team
Contact us
Hopefully, these tips will have helped you when preparing to fish the beach and if you're looking to depart on a beach fishing trip, why not take a look at our hosted Norway and Namibia Shore fishing trips. Contact our fishing team on 01603 407596 or by emailing info@sportquestholidays.com.