So if you need a new pair of waders, but how do you choose? Should you stick with a particular style, fabric or construction? We have our opinions, and we believe they're worth sharing. Allow us to weigh in with our five-point guide on picking the perfect waders for your fly fishing adventures.
Best Waders for Fly Fishing
1. You Want Warm Waders in places like Alaska
It stays pretty cool in places such as Alaska and there's nothing that slows down a day on the river like a chill that spreads from your feet to where it really counts. The fish don't care about the cold, and you don't either when you're layered up. Chest waders keep your core warm, and that keeps your head in the game from spring ice-out to late season. They give you plenty of bushwhacking protection too if a certain beat requires you to. As you can see in most of our Alaska Fishing videos, in super cold weather they can be paired with a nice heavy wading jacket or worn alone when the template is higher.
2. Waders Dont Have to Weigh You Down
Neoprene waders have a reputation for durability, affordability and warmth. They're also really hard to peel off once they have been worn for a long period of time. We only mention rubber because it's still available, very inexpensive and easy to patch if ever ripped or split. Neither material holds up to the lightweight comfort of high-tech microporous fabrics although most of these will come at a much higher price. You want waders that offer a blend of both room to move and breathable space to sweat. Materials like GORE-TEX for example, win the wader-warmth category too when you layer some fleece under your fishing clothes.
3. Take the Time to Get a Closer Look Inside
Before you make a decision, we always like to take a closer look at the inside of the waders before we purchase. Are the seams tight and smooth? You want solid construction that doesn't unravel. Do you see layering from mid-thigh down? Better models offer reinforced protection from the waist down and around to the rear. High-end waders also treat your feet right with comfortable booties that feature ergonomic design rather than just a pair of glorified wellie boots. Make sure gravel guards offer good stretch and metal-fastener security, and check suspenders for easy adjustment.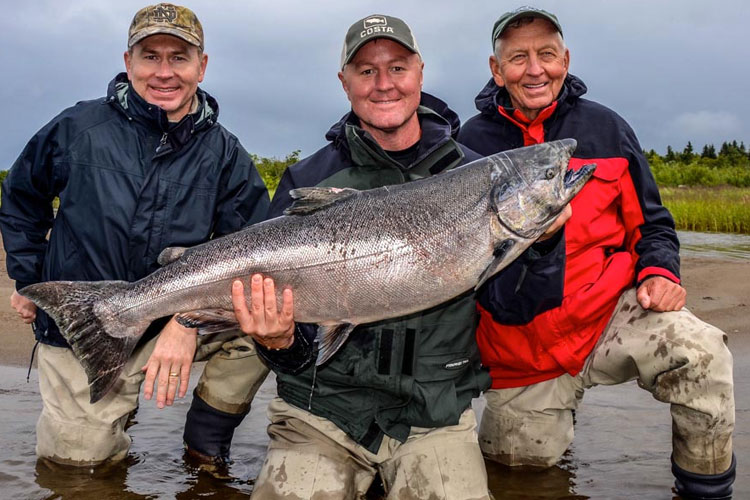 4. If You Can't Try Them On, Make Size Matter
We understand that not everyone has access to a fishing store, so online shopping is the only option. Shopping for fly fishing gear is one of our favorite digital pastimes, but we don't wear reels or nymphs so sizing is much less important. The best way to suit up in waders that fit requires you to visit the store in person. Otherwise, keep these rules of thumb in mind.
Start with your sweatshirt size, and include extra room for layers.
Go with a wader inseam measurement 1 to 2 inches longer than your own.
Shoe size counts in both stockingfoot and bootfoot waders, but factor in heavy socks.
Use the manufacturer's sizing chart and compare to your numbers and select the best fit.
Always double-check the return policy just in case.
5. It's Ok to Treat Yourself
You're not supposed to care how they look, but you have standards. It's not your style to obsess over extras, but you appreciate the small touches. As long as your waders keep you dry and warm, they're performing as advertised. On the other hand, retractor docking stations on chest pockets are pretty cool and can be extreamly handy on the go. You know you'll get plenty of use from fleecy hand warmer pockets that secure with stormflap closures. Why not splurge on waders with reinforced knees so there is no need to worry when getting down to unhook a fish? You deserve to spend your time fly fishing tricked out with a few goodies. One of our favorites remains the waterproof front zipper for quick, discrete relief.
It's so easy for us anglers to get chest deep into everything that we cast, use, wear, tie, and cover. We hope that this guide for choosing waders makes your next fly fishing trip a little warmer, a lot dryer, definitely more comfortable and makes buying waders that little bit easier in the future.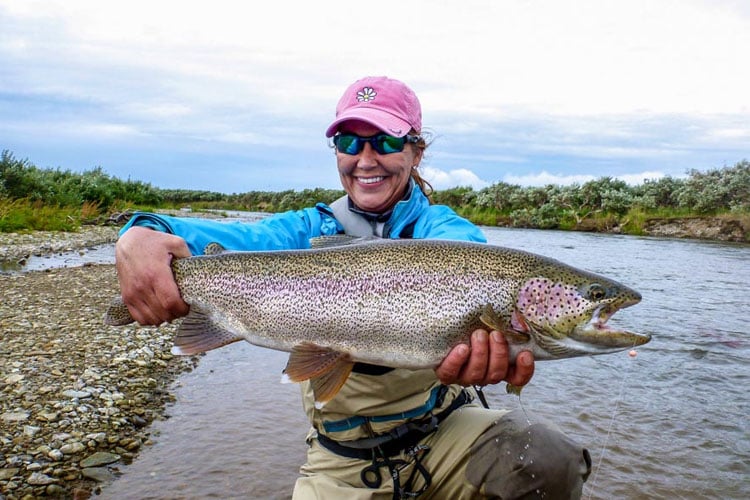 They even make waders just for ladies as we are all different shapes, waders can be comfortable and stylish all at the same time.
Tight lines,
Peter
Contact Us
If you have any questions on the above or would like to enquire about a fishing trip to come and try out your new waders, you can contact our experienced team on 01603 407596 or by emailing info@sportquestholidays.com and they will be happy to help you. For those of you who would like to see some of the action at our fly fishing lodges, take a look at our dedicated Fly fishing playlist.