After a cruel start to the week, a strong wind finally came which limited fishing to the local area at the end of this week. On Sunday, however, the weather was wonderful here in Lofoten and was almost windless during the day.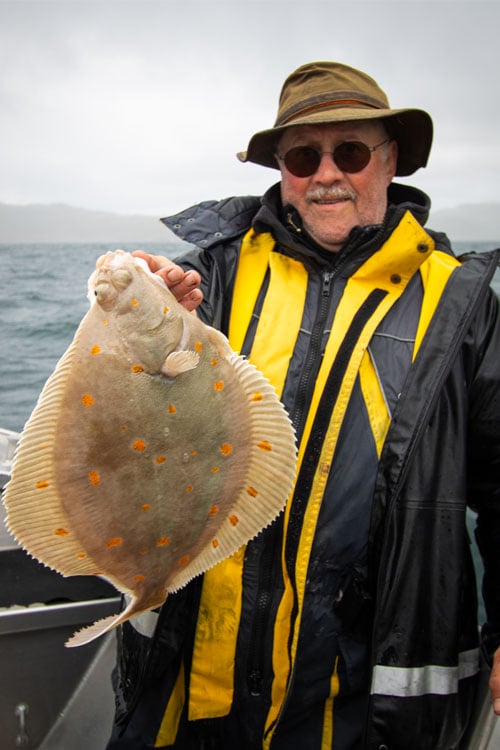 Calle, who was out guiding this day, says that the fishing was all the more difficult that day. They went out on the outer side of Lofoten and directed the fishing for Cod and Coalfish. Some Cod were caught but not the really big ones. Some nice Coalfish in the 5-6 kilo class and a nice top fish of 12 kg. The British instead chose to focus their fishing for Plaice this day and report a really nice amount of fishing with a peak of 52 cm. A really fun fish you should try when you are up here in Nappstraumen. Nice contrast to the otherwise heavy fishing out in deeper water.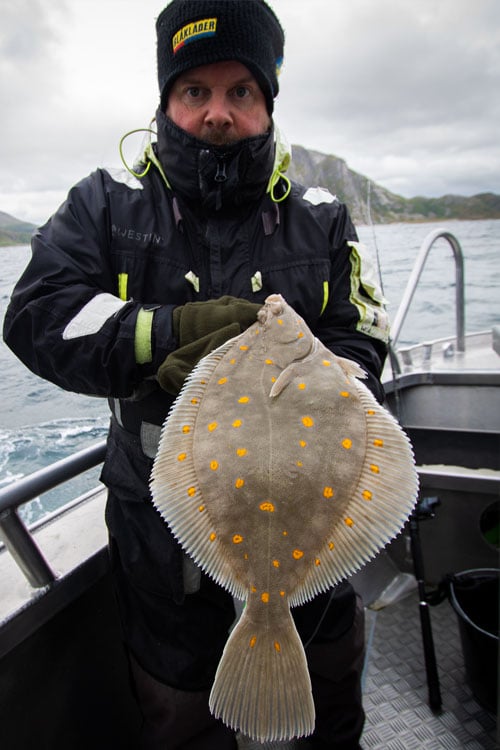 On Monday, the wind started to calm down again and the boats were limited to the immediate area. Our new guide Didrik Stavervik shipped the guide boat this day and tells of several big victories around the 10 kg class with a top of 11-12 kg were caught this day even though you could not go all the way out to the deep edge where you usually find them. They also managed to catch a Halibut in this area but which got to swim on again and grow. The Dutch reported a nice approved Halibut this day while our British guests chose to focus their fishing on Plaice again after yesterday's success. It turned out to be a good decision even today with several nice landings where many were measured to 45-50 cm.
The last day was the windiest day of the week with strong northwesterly winds which made it difficult for the boat team. Some chose not to even go out as they were happy with the week anyway. Those who defied the weather chose to fish on the south side of Lofoten where the water was a little more manageable. Didrik who steered the guide boat this day tells about a nice Cod in the 13-14 kilo class and some Coalies in the 5-6 kilo class. However, the fishing was difficult, so after an hour or so, they decide to go in and test the Plaice. It turns out to be a perfect end to the week with a couple of really nice Plaice.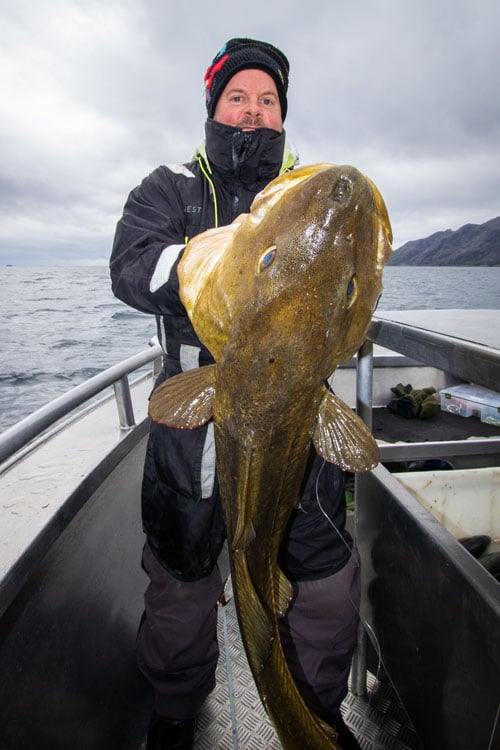 The guides in Nappstraumen thank you for a great week and are ready for new charged travelers who arrive today Wednesday. However, it looks like there will be a windy start to the week with then the forecasts promise really nice weather. We cross our fingers and get ready for new days at sea.
A warm welcome to Nappstraumen here in Lofoten.
CONTACT US
It looks like its been a fantastic week at Nappstraumen. If you would like to know more about this fantastic sea fishing tour to Nappstraumen on the Lofoten Islands and how you can join us, you can contact our sea fishing specialist, Paul Stevens, on 01603 407596 or email at paul@sportquestholidays.com.