A slightly tougher start for our guests this week, with a lot of wind and big swells. Which meant that we had to take the opportunity to go out to sea early, and then fish our way back towards more protected bays. Once we got out to the intended fishing spots, we found fish but were difficult to hook for some boats. While other boats really succeeded and got to experience fun fishing for Skrei.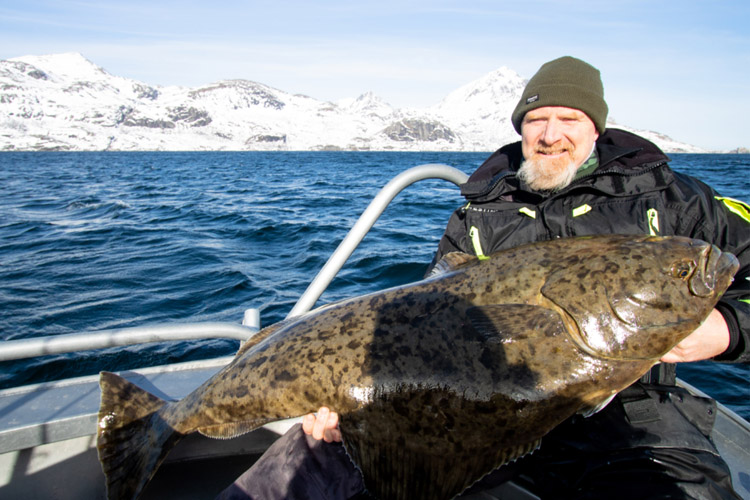 Our Guide Calle jumped into the boat at 7 in the morning, with a bunch of nice Skåne people who had come up here for the first time to try sea fishing up on Lofoten. There was a bit too much wind this day to be able to go out to Skrei fishing. So the plan was to lay down in the stream which is just outside our camp and fish for Halibut. Which it did absolutely right! After only a few hours of fishing, a rod bends in the bow of the boat and shouts of joy throughout the boat take place. After a relatively short fight, the halibut comes up, and can be measured at 130cm! Incredibly good start for this group!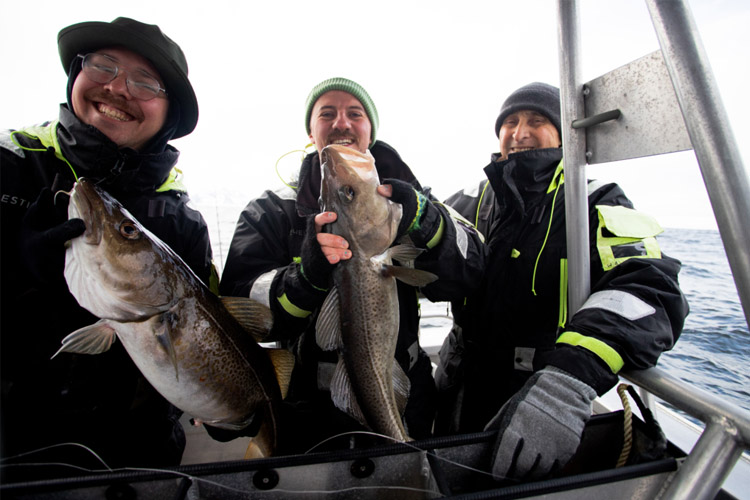 Calle decides to change the operation again and only 10 minutes later a rod is standing and bowing again! Another Halibut on the hook!
Another good fish is landed and measured at 90cm.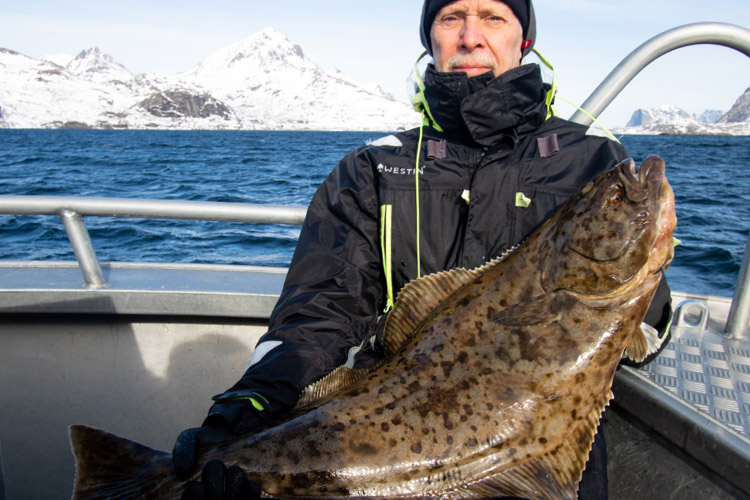 The guys in boat 7 have now really got their teeth in for this awesome fishing!
We in Nappstrumen have an incredibly good location when it comes to fishing areas for both Skrei and Halibut. If it's too windy on the big sea, you can almost always go out right outside the camp and try your luck for Halibut!
Until! Tight lines! //Marcus, Calle
CONTACT US
It looks like it's been a fantastic week at Nappstraumen. If you would like to know more about this fantastic sea fishing tour to Nappstraumen on the Lofoten Islands and how you can join us, you can contact our sea fishing specialist, Paul Stevens, on 01603 407596 or email at paul@sportquestholidays.com.