This past week has seen a lot of focus on Halibut, now that the temperature is dropping and causing the Halibut to move shallow again in the autumn. The weather has also been on its best behavior. At times during the days, there have been gentle winds and brilliant sunshine. In other words, it has been absolutely fantastic fishing weather.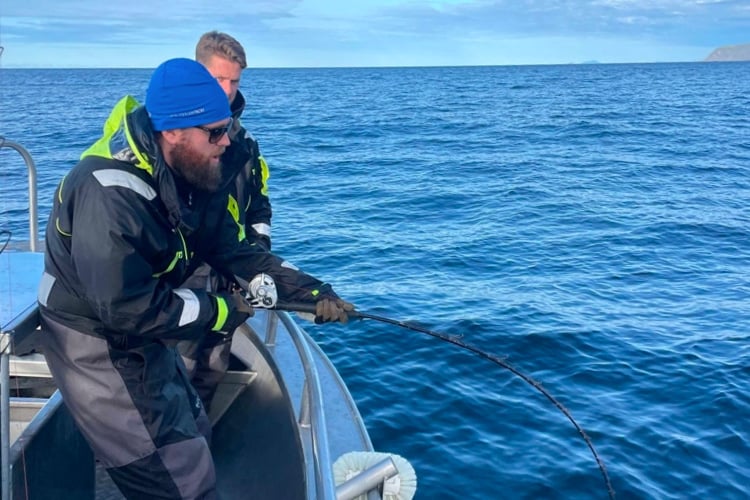 One of the days, Kristian joined one of the groups and went after Halibut. It was a slow morning for them, but in the afternoon, things really picked up. They managed to land 9 Halibut with a top catch of 123 cm that day. Most of the fish were around 85-90 cm, and even a couple of them were below the minimum size, so they were quickly released.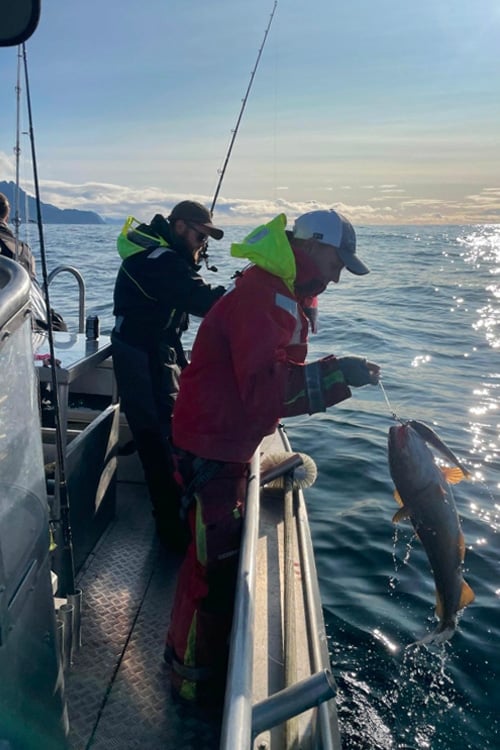 The day after, since they had such a good amount of fishing, the wind was expected to pick up in the afternoon for us. So, Calle joined that group early in the morning to try if we could catch a larger Halibut that day. The day started with two smaller fish, but after that, one of the rods in the stern of the boat suddenly hooked something big. After a tough battle, we landed a beautiful fish measuring 153 cm, which became the largest Halibut of the week at the camp.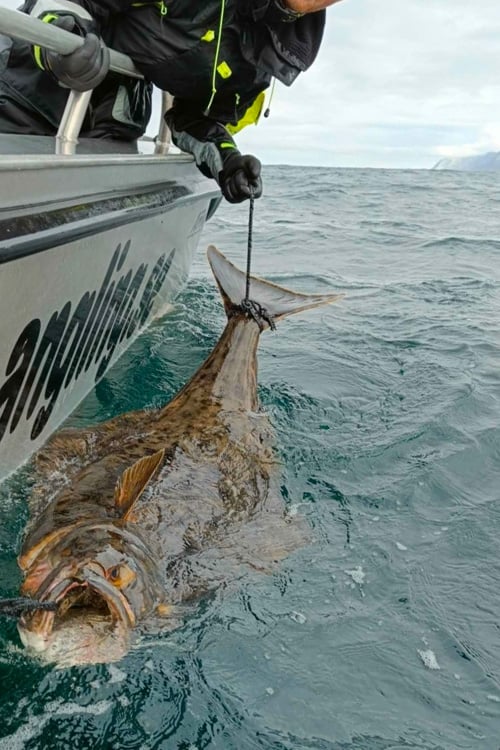 Now, we are getting ready for a new week in Lofoten!
Best regards,// Calle & Kristian
CONTACT US
If you would like to know more about this fantastic sea fishing tour to Nappstraumen on the Lofoten Islands and how you can join us, you can contact our sea fishing specialist, Paul Stevens, on 01603 407596 or email at paul@sportquestholidays.com.