During the last few days, it has been snowing, windy and gloriously sunny on Lofoten, real April weather in other words. Despite the weather, the groups have fought really well and persevered, which has paid off.
We had a group of Swedish anglers who visited us in the guide boat last week and this week. It has gone really well for us, especially during the first few days. Then the weather and the conditions were better for us than they have been in recent days. When they got to see their first Halibut and feel what powers such fish can have. During the two days, Calle guided this group, and it was two fantastic days at sea.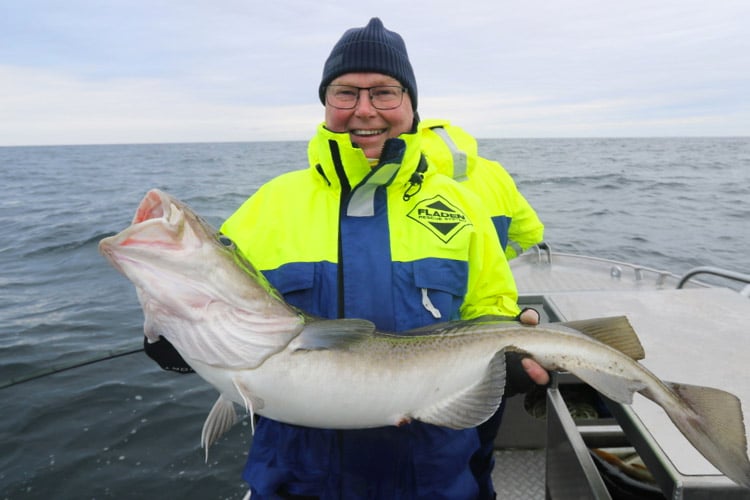 On the first day, Bengt caught his first halibut of his life, it was also a really good fish for him, which was measured at 142 cm. The next day, a smaller Halibut of 118 cm was also landed. There have also been a lot of nice Cod when we have been out on the north side and driving. Most of the Cod have been around 5-6 kg. We have also succeeded in poking up some finer Cod over 10 kg class.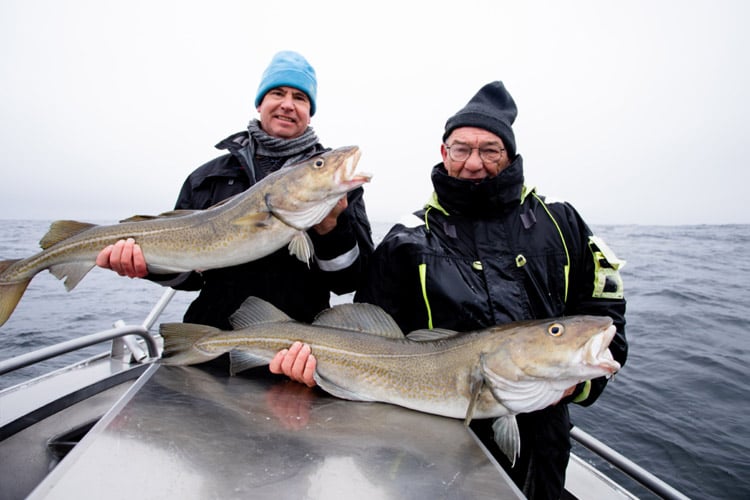 For the other groups that came on Wednesday for a week of fishing on Lofoten. They have fought on in sunshine and snow storms. It has been difficult fishing and the fish have not wanted to be on the hook. Despite the tough conditions, a few Cod around the 15 kg class have come up, also a lot of nice Pollock around 6-7 kg started to be caught along the Lofoten.
Now we hope that the weather will be on the best side and that there will be some good fish so this can be a great finish for all groups! 
With Regards // Calle, Marcus
CONTACT US
It looks like it's been a fantastic week at Nappstraumen. If you would like to know more about this fantastic sea fishing tour to Nappstraumen on the Lofoten Islands and how you can join us, you can contact our sea fishing specialist, Paul Stevens, on 01603 407596 or email at paul@sportquestholidays.com.