This week, there has been a lot of focus on Halibut for the guests who have visited us on Lofoten. The weather has been absolutely fantastic for large parts of the week, there has been a mirror-like sea and a good amount of fishing, especially for Halibut. A bunch of bonus Cod have also turned up while you're enjoying the Halibut.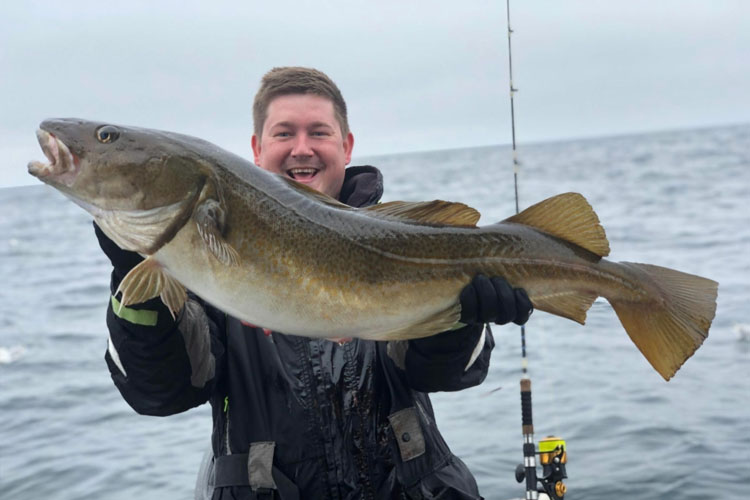 One of the days Kristan was with one of the British groups and had a successful result after Halibut. They managed to land 10 that day, which is a fantastically good result in quantity. The size was between 80 and 117 cm. They also had another British group with them who also had great fishing that day. The boat that came along caught a fantastic fish of a whopping 172 cm. Many of the Halibut that have come up this week have been around 100cm and smaller.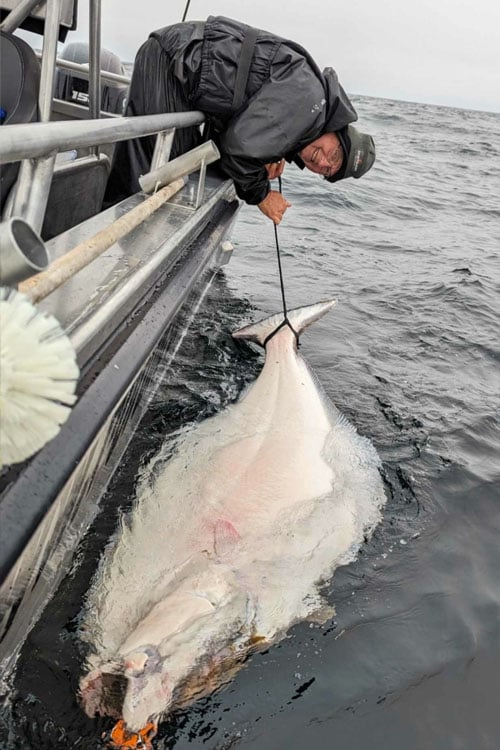 The Cod fishing has been tricky this week as the biggest Cod that have come up have been bycatch when we have been trying for Halibut. The top Cod during this week have weighed around 12 kg. Even some Coalfish has come up for our groups. The largest were around the 8-10 kg class, which offers a fantastically fun fight.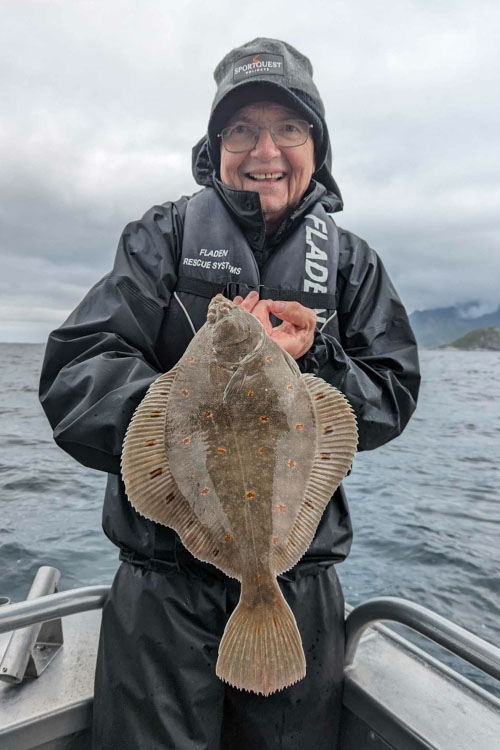 There are also a few boats that have made an attempt at Sole and Plaice on the days when the weather has been fantastic, and have had some variety in their fishing. Redfish that have come up have been between 1 to 2 kg a great food fish. The top fish on Plaice have been around 1kg that have come up.
Thank you so much for a fantastic week here on Lofoten and now we look forward to the coming weeks!
Greetings//
Calle Kristian & Gustav
CONTACT US
If you would like to know more about this fantastic sea fishing tour to Nappstraumen on the Lofoten Islands and how you can join us, you can contact our sea fishing specialist, Paul Stevens, on 01603 407596 or email at paul@sportquestholidays.com.