Recently, Lofoten has offered nice weather and crazy good fishing on Skrei Cod! Even though we've had tougher days where we've had to lie in the immediate area, our guests have enjoyed good at fishing. During a slightly more challenging day on the inside of the Lofoten wall, it was still possible to fish effectively for the cod. Marcus and Jørgen went out with two Norwegian boat teams and found good fish throughout the morning. The fishing period was unfortunately relatively short, but we landed well with fish during the 1-hour race, with nice top fish up to 15 kilos! Several of the boat teams also landed nice fish, and they caught a few cod up to 17-18 kilos.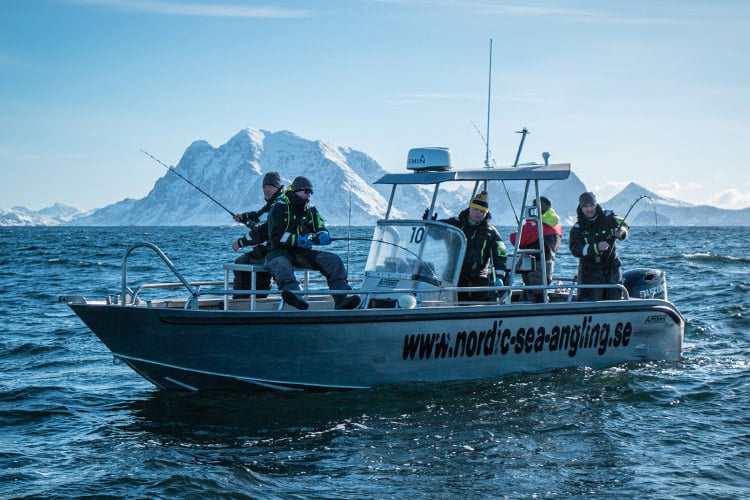 On Sunday, the weather was really in our favour; the sun peaked out, the wind had turned 180 degrees, and the sea on the outer side of Lofoten had calmed down. Today our mechanic Matt was also out on one of the boats, and it took only a short time before he found a good shoal of fish! I went over to Matt, together with several boats, and he had found the fish very well! The shoal pushed along the bottom, but as soon as we got down to the bottom, they started nibbling!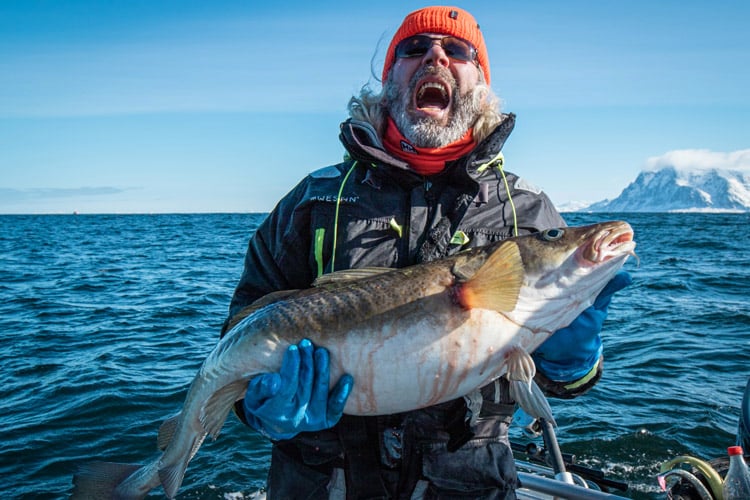 I am trying to remember how many quadruple hook-ups we had that day, but they were a lot. They were in constant action for 3-4 hours, and the fish averaged an excellent 7-12 kilos, with some bigger fish coming in between. In the Guideboat, the fishing was also excellent, and Søren landed a superb specimen of about 20 kilos! But above all, the number of fish made everyone's mouths giggle in the boats! Quite simply a wonderful day with lots of fish! They are still out here…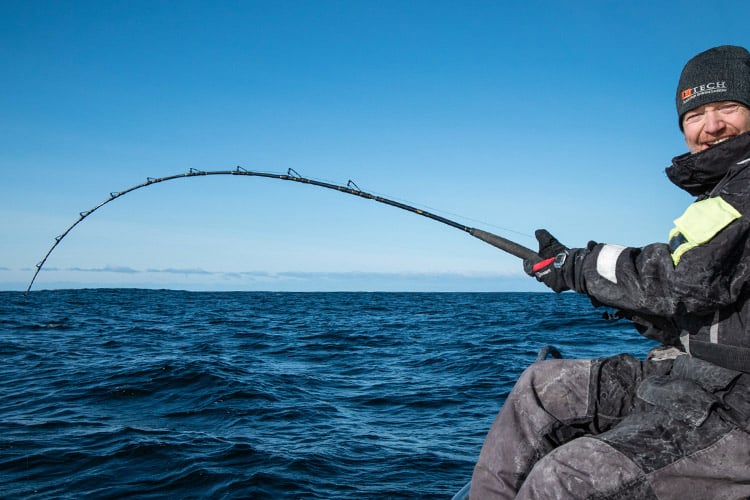 Today's boats have done the right thing on the outside in enjoyable conditions, landing several nice cod at the 15-kilo mark! A perfect end to the week for our guests. Thank you so much for a delightful week – see you next year!
Now we're loading up for another week of Skrei action, and the weather looks promising for the time ahead.
Tight Lines // Jørgen, Calle & Marcus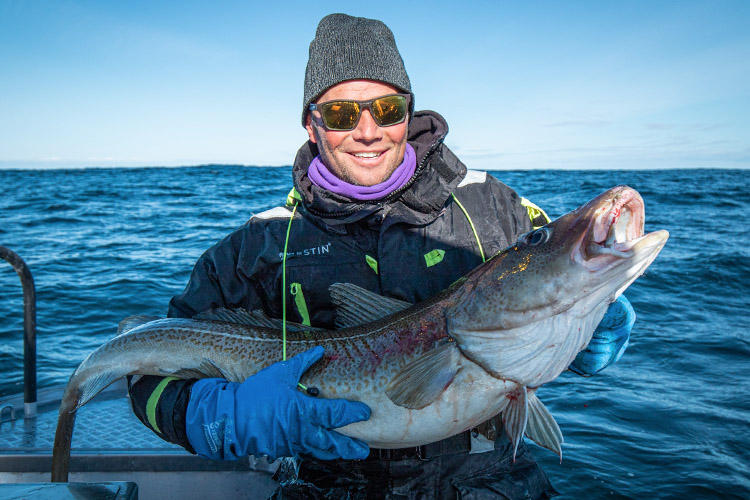 Contact Us
It looks like it's been a fantastic week at Nappstraumen. If you would like to know more about this fantastic sea fishing tour to Nappstraumen on the Lofoten Islands and how you can join us, you can contact our sea fishing specialist, Paul Stevens, on 01603 407596 or email at paul@sportquestholidays.com.