After a wonderful start to the week, Monday came which offered party weather and another monster Halibut landed from our destination Nappstraumen. The boat team went out this Monday on the outside of Lofoten in search of good Cod and Coalfish fishing. On this day, all boat teams were able to report good activity on the fish. Many fine Cod around 10 kg and a top fish of 16 kg. The Coalfish fishing was also stable with several around 6-8 kg with a peak of 12 kg. In other words, some real solid fishing for all boats with good activity and wonderful weather. Calle, who steered the guide boat this day, decided after a few hours with bent rods and tired backs to then test the luck of the Halibut instead. Fishing that is normally a much slower pace and far between the cuts. However, it did not take long before one of the rods rigged with baitfish was bent deep, followed by the characteristic Halibut nod… Calle shouts Halibut!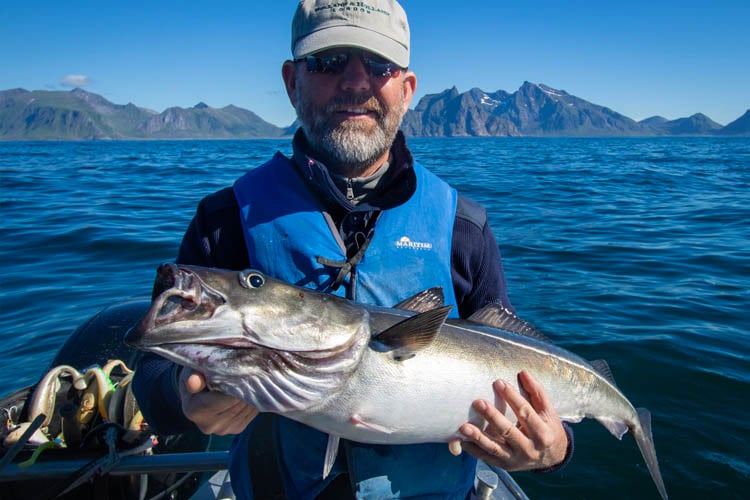 The guest stands with a rod that bends deep into the sea and the line sprays out of the reel. A feeling of helplessness when you realize that the only thing you can do is wait. Finally the Halibut stops and after a short but hard camp it comes up and Calle is ready with the Halibut hook. He manages to secure it quickly and it turns out to be a nice fish of stable 133 cm. Total happiness in the boat after an already successful day. Calle then decides to end the day with a little Plaice fishing to get further variety in the fishing. It was a short session that still resulted in 4 landed Plaice. A wonderful day filled with both Cod, Coalfish, Halibut and Plaice. Then came the news of the monster fish, when Calle was about to drive home, he received a message from the French who had just landed a MONSTER, it was measured at 200 cm and is thus Nappstraumen's second 2-meter fish this season. A dream fish that many fantasize about but that few actually get to experience.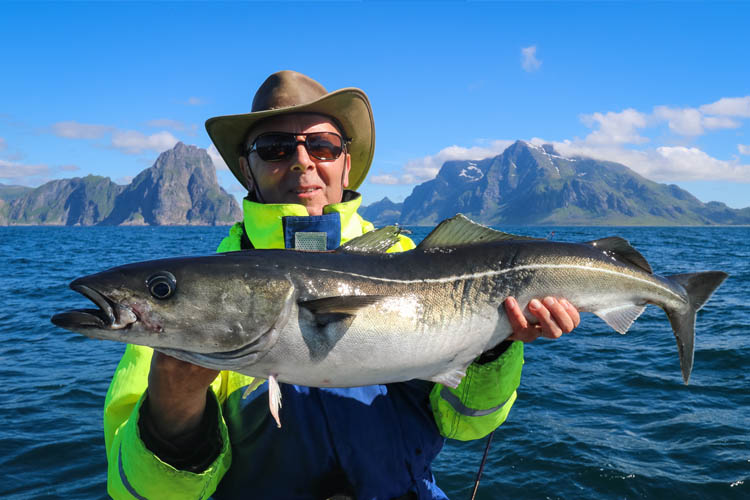 The French were completely ecstatic when they told about the incident. It fell for a jig and after a brutal fight, they finally manage to pump it up from the depths and secure it exemplary along the side of the boat. Of course, this one got to swim back after some quick pictures. In addition to the Norwegian law on releasing Halibut over 2 m, we also have our internal recommendations for releasing all Halibut over 130 cm. Something we are working hard to preserve the large and fantastic Halibut fishing that we have here in northern Norway. Something that is extra fun in this story is that it was the hunter's first Halibut ever. This really shows that anyone can come up here and catch a fish of this size as long as you are well prepared and have a small portion of luck with you.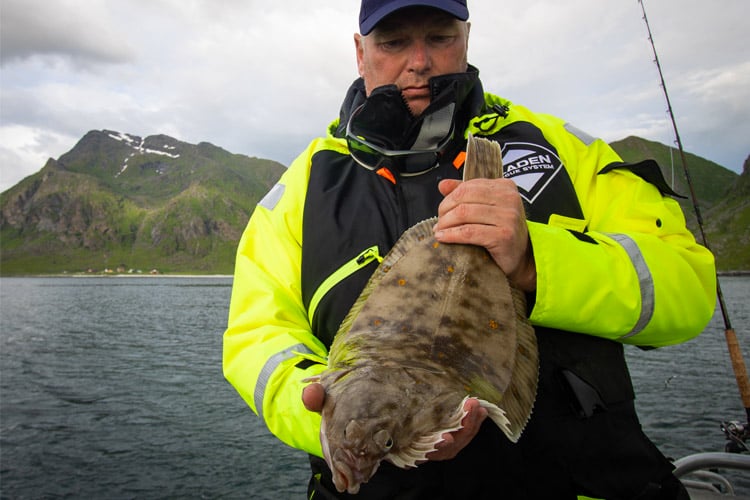 We at Nordic Sea Angling would like to take this opportunity to congratulate you on the fantastic achievement of landing such a fish. Nappstraumen shows once again that it is not only a destination with awesome Cod and Coalfish fishing, but here the giant Halibut also swims a stone's throw from the harbor. If this were not enough for a completely fantastic day, I can also mention that the boats were still visited today by both humpback whales and killer whales that offered a show. All this together with wonderful summer heat and sunshine.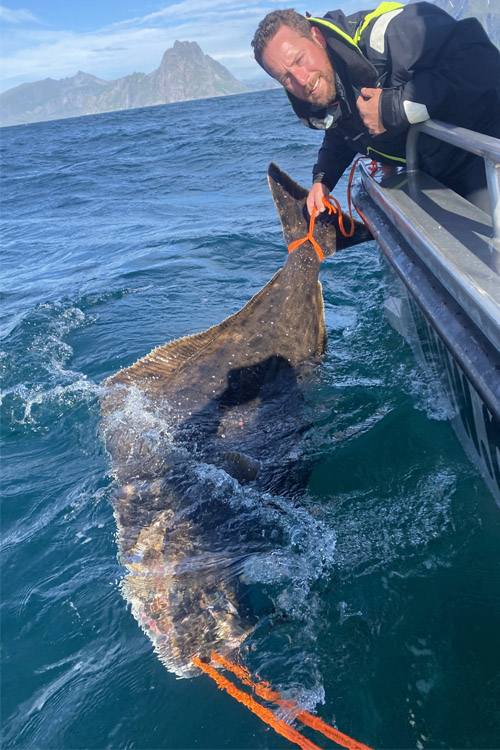 On the last day, however, the weather was worse, which made fishing more difficult. The boats still chose to go out and fight on the north side where they reported continued good fishing for Cod and Coalfish up to 10 kg. But in the afternoon it blew up strongly from the west so the guests decide to pack up and say thank you. All guests still felt that the week was perfect, especially after yesterday's magical fishing. But even on this windy day, they were joined by the whales and killer whales again. Yes, here you are filled with nature experiences and fantastic memories to take home.
If you have never been to Nappstraumen, we warmly welcome you here, here we have fantastic accommodation right by the sea and a great fishing around the corner. The fact that it is also our most weather-protective alternative does not make it any less attractive.
Warm greetings from Nappstraumen
CONTACT US
It looks like its been a fantastic week at Nappstraumen. If you would like to know more about this fantastic sea fishing tour to Nappstraumen on the Lofoten Islands and how you can join us, you can contact our sea fishing specialist, Paul Stevens, on 01603 407596 or email at paul@sportquestholidays.com.