The weather has been on our side these past few days. The sun has lit up Lofoten, and light winds have made it possible for us to go on long trips.
On the first day of fishing, a few boats set course for an area with their sights set on halibut. Our guides, Calle, Alex, Kristian and Daniel, were out guiding each boat that day. After a little more than 1 hour of driving, all the boats came to the area we had planned to be in during this day.
It didn't take many minutes before the first boat with Daniel in it reported over the radio that they had landed the first halibut of the day. After that, there were many contacts and excellent follows for all boats until the afternoon. Then report after a report began to be called out on the radio, making all the guests more and more excited. Alexander, who drove one of the groups this day, reported a nice fish of 130 cm.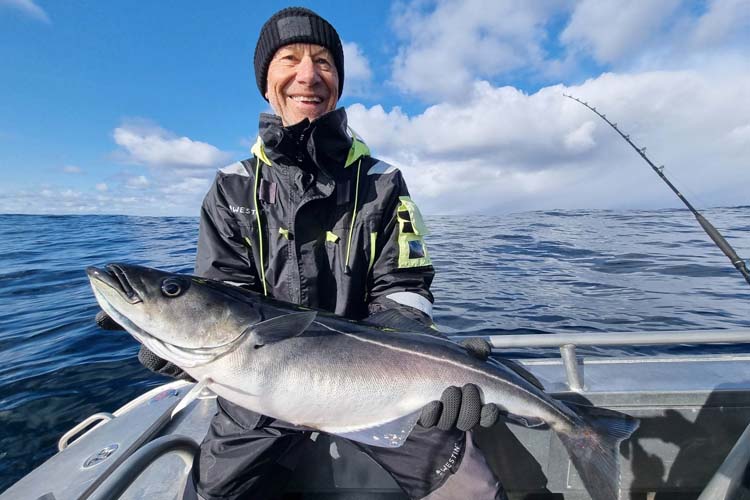 Calle, who drove the guide boat, had a guest named Philip who had an excellent day. He picked up four nice halibut on four drifts in the same area. They were all between 118cm to 123cm. Later on the day, after sticking it out, he also managed the biggest fish of the day at 144cm, which was a new PB for him – congratulations to him.
Kristian stopped at some peaks and tried to catch some Cod on the way home after the long trip. After a bit of searching, he found a ledge that the Cod were on, and they landed some nice fish to just under the 10 kg class.
On the way home for the boats, a family of killer whales appeared to end this fantastic day on the Lofoten Islands. It was a good start for the guests, and now it will end in the same way, we hope.
Greetings// Calle, Alexander, Kristian & Gustav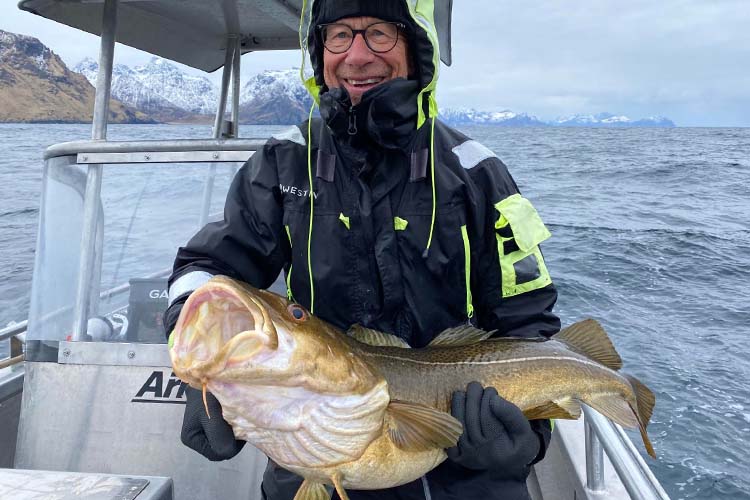 Contact Us
It looks like it's been a fantastic week at Nappstraumen. If you would like to know more about this fantastic sea fishing tour to Nappstraumen on the Lofoten Islands and how you can join us, you can contact our sea fishing specialist, Paul Stevens, on 01603 407596 or email at paul@sportquestholidays.com.