The expression "After rain comes sunshine" matched nicely when the new guests arrived at Nappstraumen and got a great start to the week after a couple of weeks with very changing weather. The guests were greeted by sunshine and light winds with only small waves rolling in along the coast. The guides Calle and Marcus set their sights on the outside of Lofoten where the possibilities are endless.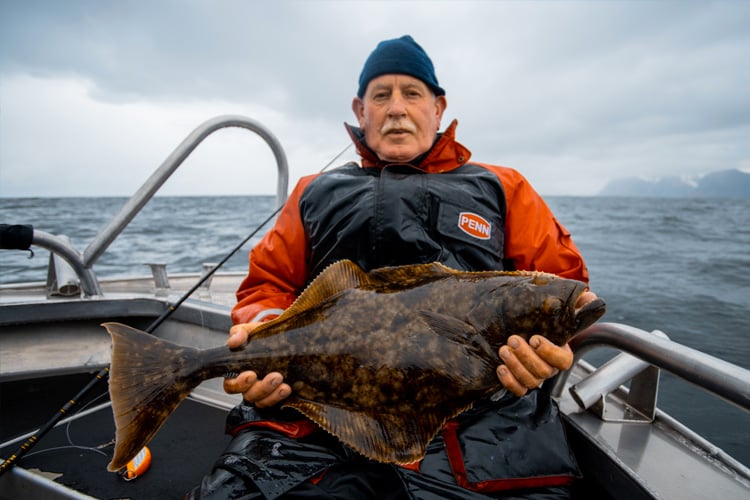 The fishing was conducted along the peaks and plateaus along the deeper waters, where they got to experience some excellent fishing for both Cod and Coalfish. Something that never gets old in Nappstraumen, as soon as you get out, you usually quickly get to feel the rushes of the Coalfish or experience a real cod battle when you get the bite period. So it was a great day, even if the really big ones stayed away, quantities of fine Cod up to 12 kg and a lot of Coalfish up to 8-9 kg were caught.
Some guests also brought lighter equipment that has been a real success out on the peaks after both Coalfish and Cod. Our guide Calle Hjelm also tested some new places for Pollock where he placed the boat near the outer skerries so they could throw small jigs over the kelp and which immediately proved to work. His guest Diego managed to land a really nice Pollock in the 5-6 kg class and his boat mate also had one around 2 kg. A clearly underestimated fishing tactic using the light equipment. Brutal bites in shallow water, something that we absolutely recommend that our guests get to try, and makes for a good break from the heavy fishing and get a chance to rest their sore backs after all the prying out in deep water.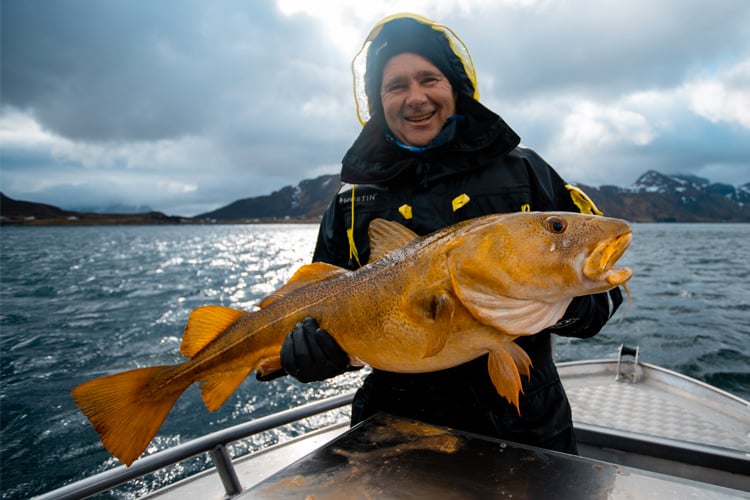 A couple of smaller Halibut were also caught this day with the largest at 89 cm, always nice regardless of size!
Now, however, worse weather is expected to come in again so we hope that it pulls over quickly so our guests can get out and get some action again. Otherwise, there will probably be a little more fishing in the immediate area for Halibut in Nappstraumen or maybe try your luck on the Plaice.
More from us soon,
// Marcus Pettersson and Calle Hjelm
CONTACT US
It looks like its been a fantastic week at Nappstraumen with our Dutch associates over at Cordes Travel. If you would like to know more about this fantastic sea fishing tour to Nappstraumen on the Lofoten Islands and how you can join us, you can contact our sea fishing specialist, Paul Stevens, on 01603 407596 or email at paul@sportquestholidays.com.