The Skrei Cod fishing has only gotten better and better lately in Nappstraumen, and the new guests fished happily already after the first two days here in Nappstraumen. Several Skrei around the 20 kg class have been reported between the boats with the largest at 21.5 kg. It has also been a mixture of Skrei Cod and Normal Cod, but overall its been a really good Cod fishing session.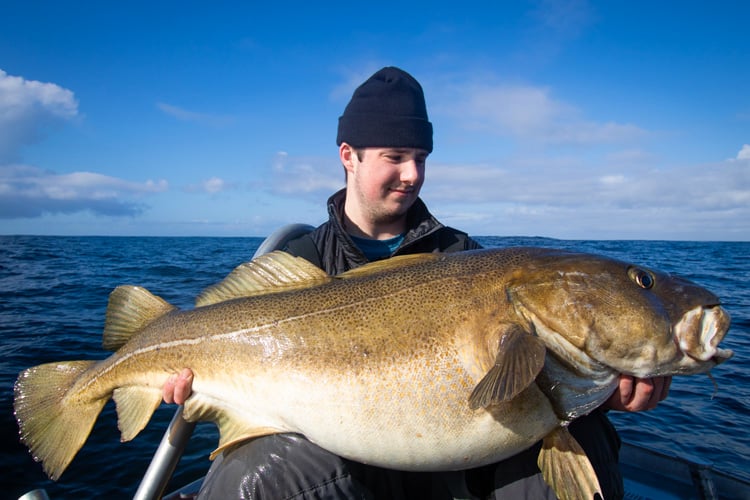 A combination of more bait fish having come closer to the coast where the Cod has followed and that we have finally got a little better weather, which means that we have reached the places where the Cod has been.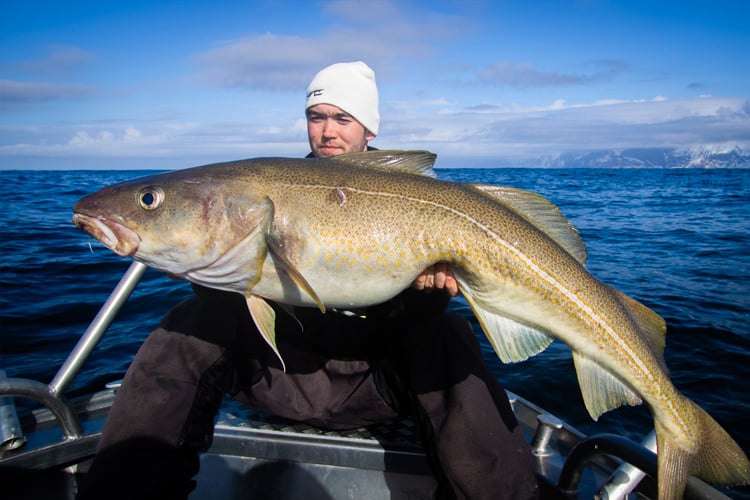 Our guide Calle had his friends visiting and managed to lure up several nice Halibut around the meter last week and on the last day, they also had some sick Cod fishing on the north side. On the way home, they were also visited by a herd of killer whales. A perfect ending for his friends. The pictures below speak their own language…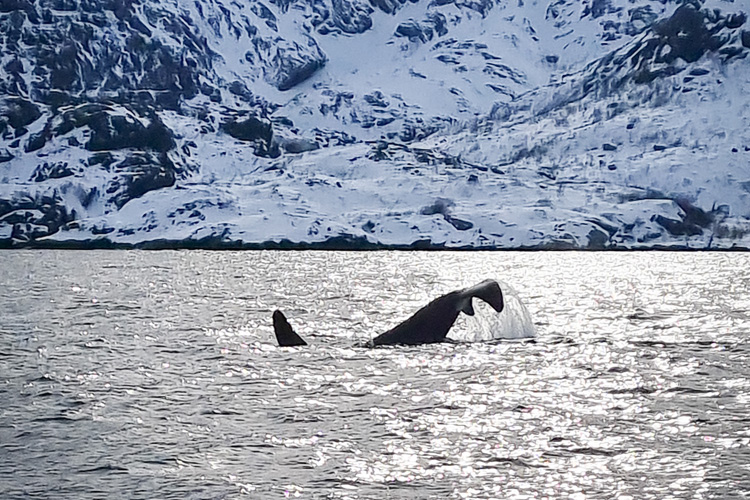 This time of year, the mass fishing is really good, the Halibut fishing also usually starts in April. Several Halibut around the meter have been caught both in Nappstraumen and on the north side. Today, many boats also chose to target Halibut as the freezers were already filled with fine Cod, so more on how it went will be in the next report. The sun has been shining here in Lofoten and it has really been some nice days at sea.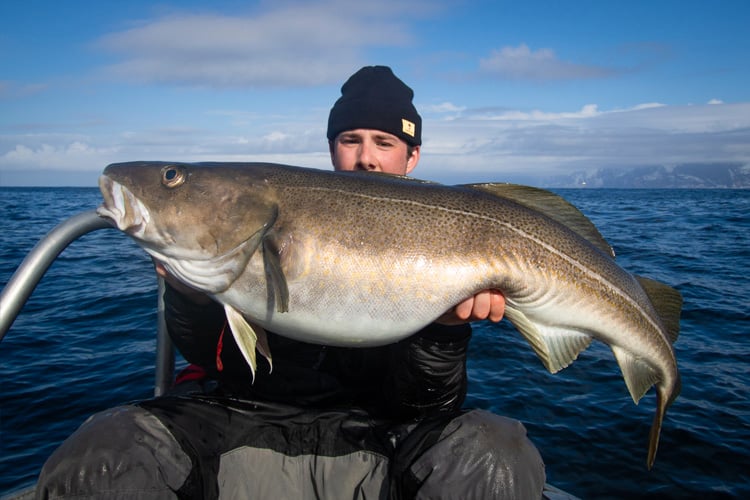 Killer whales have also been seen on several occasions, which is a very nice feature of the fishing holiday. Now, however, a little worse weather is expected, so it will probably be more focused on Halibut fishing in the immediate area outside the camp.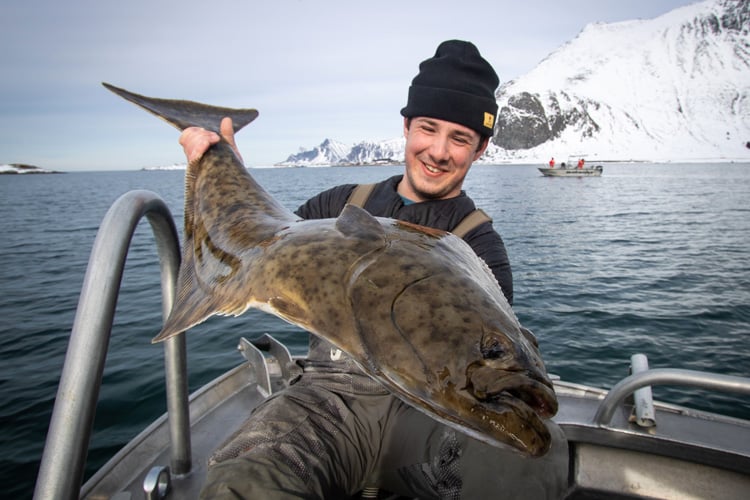 We thank last week's guests for some great days and congratulate the new guests on a great start to the week.
More reports are coming from us here in Nappstraumen / Lofoten.
// Johan Mikkelsen & Calle Hjelm
CONTACT US
If you would like to know more about this fantastic sea fishing tour to Nappstraumen on the Lofoten Islands and how you can join us, you can contact our sea fishing specialist, Paul Stevens, on 01603 407596 or email at paul@sportquestholidays.com.