Thursday at Nappstraumen starts with northwesterly winds and great weather with both sun and not too strong winds, a perfect day on the water. Calle and Didrik went out with the guests in the guide boat and with the rising tide, they are on the hunt for Halibut. Already on the first drive, it really slams into one of the guests' rod and after a cruel fight, a nice first Halibut of 110cm lands which smashed into itself a Curlyjig in pink.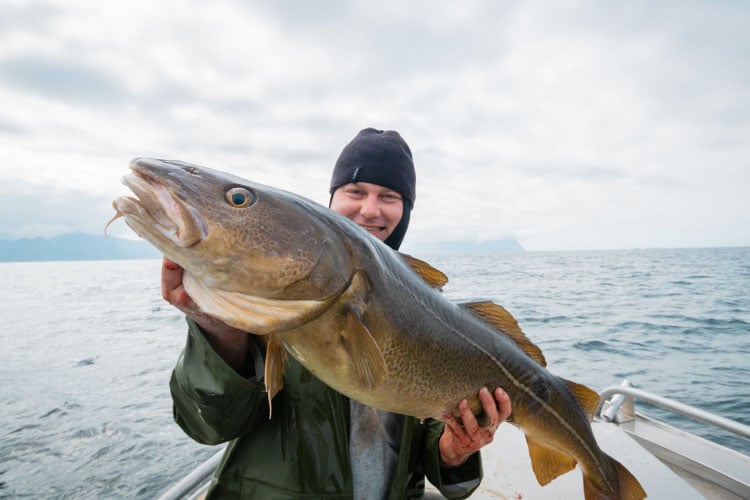 The guide boat continues to go on in the hope that the Halibut is still hungry, at the same time, the guide Kristian is out in another boat with a couple of guests, each has a focus on Cod, which they have succeeded enormously well with as they found a large group after some searching with Cod between 6-10 kg with a really nice Cod of 124cm and 17.5kg. Unfortunately, the guide boat does not manage to find any more Halibut and gets a few Cod. The remaining day for Calle & Didrik turns out to be extremely slow fishing.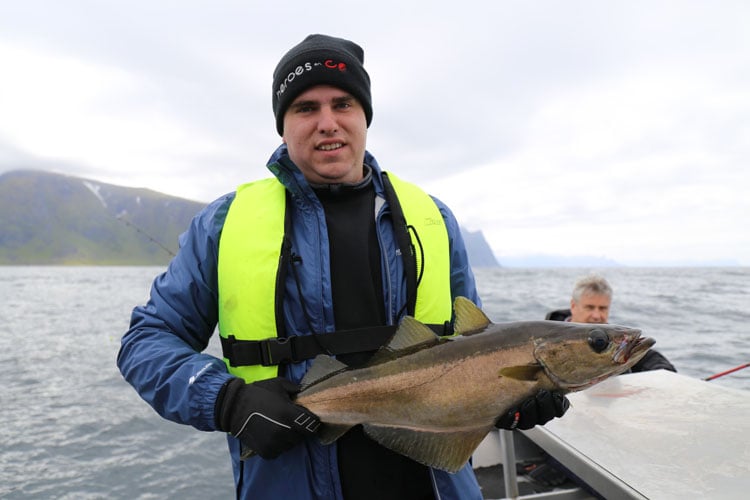 On Friday we had magical weather again, the sun was looking ahead and the winds were partly calm. Even though the weather was great, the same amount of fish did not turn out for the guide boat and this time it was Didrik and Kristian who got to take control of the big boat. They searched large areas to find out where the Halibut were. As usual during Halibut fishing, you get some Cod, Coalfish and Pollack, these were not huge, but a fish on the line makes us all happy. Calle who was now in another boat, the focus was on the Cod again. They had great fishing until lunch where they caught many fine Cod around 8-10 kg and a peak of 12kg. Lots of fish and happy customers, We love it!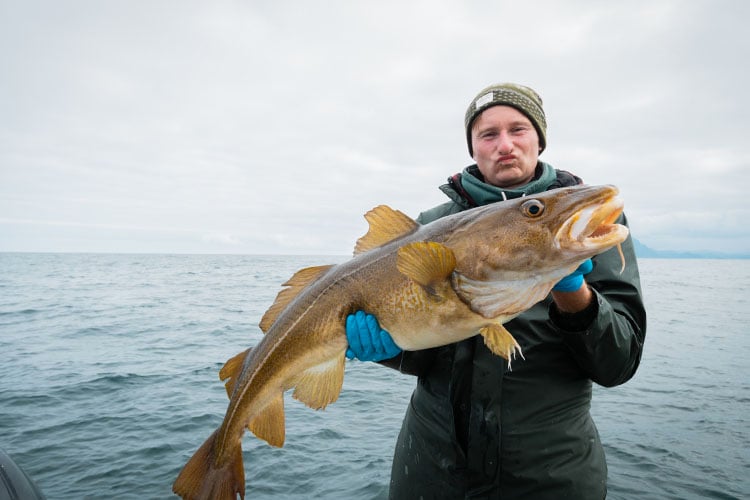 Saturday begins with the winds having changed direction and turns out to be real gusts up to 10-12 m / s and a strong average wind of 8 m / s and rain. This makes fishing more difficult but we do our best and start fishing. Calle who is now in the guide boat manages to get nice victories where the largest was up to 12kg. Didrik has gone out to one of the better Halibut places we have in the immediate area, but unfortunately does not manage to hook in anything other than Cod and Coalfish in a slightly smaller size. The boat next door, however, manages to catch their first Halibut, a cute little racket of 60cm that had to swim back and grow big. There are two smaller Hhalibut in the boats around which can also swim back.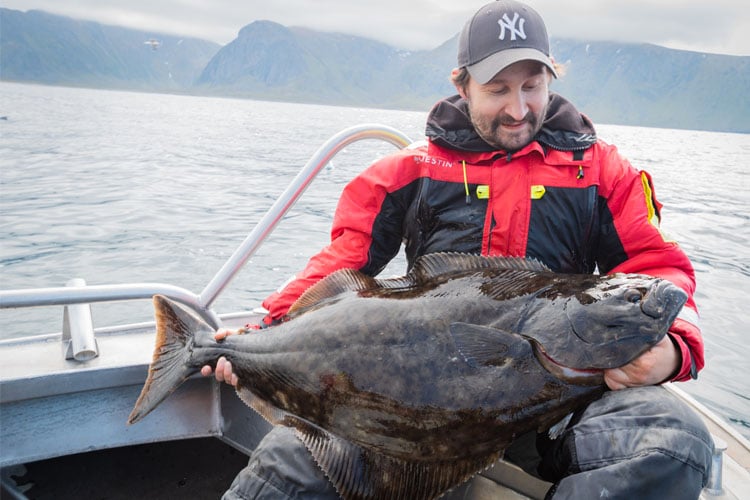 Exciting news for our campers here on Lofoten is that we have received another skilled guide named Didrik Stavervik who will guide us this season.

With Kind Regards //
Didrik and Calle
CONTACT US
It looks like its been a fantastic week at Nappstraumen. If you would like to know more about this fantastic sea fishing tour to Nappstraumen on the Lofoten Islands and how you can join us, you can contact our sea fishing specialist, Paul Stevens, on 01603 407596 or email at paul@sportquestholidays.com.