The Skrei Cod seem to be getting closer to the coast in Nappstraumen and we have just received reports from our colleagues in Å about an absolutely fantastic Skrei session on the outer Lofoten.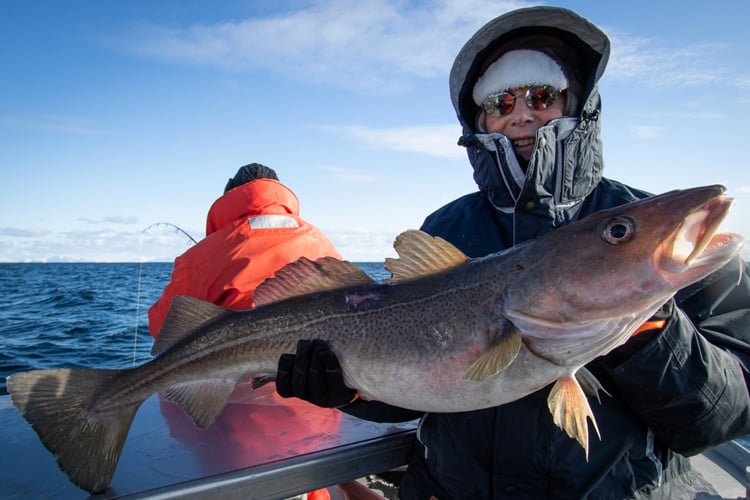 We made an attempt on the outside from Nappstraumen but did not manage to get far enough out when the weather and waves stopped us. But it's great to hear that the Cod is within reach, now we just need a little better weather to get to the right places.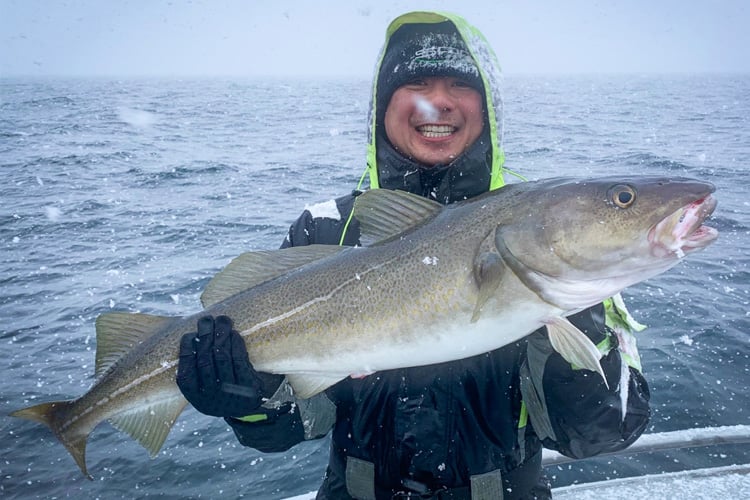 We have instead focused on fishing for flounder and cod on the south side. Halibut king Ronny reports a flounder around the meter not far from the camp and the same for our German guests in boat 1. The cod fishing on the south side seems to remain quite difficult to fish with only small shoals. Despite this, Calle scored right on Thursday afternoon and drew a lot in a short time.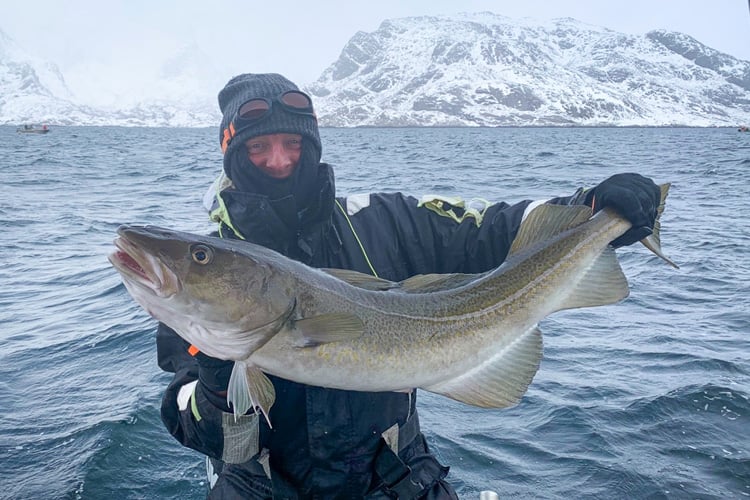 The same group pulled out the next day and managed to land a nice Cod of 23 kg not far from Nappstraumen on the south side. Some boats also tried to go out on the outside again despite the tough conditions. Once out, they were met by many professional fishermen so it was not easy to do any good fishing here, in the end they found a little shoal of Cod and landed a bunch with a peak of 14.5 kg. A fish around 15 kg was also landed from the boats fishing on the south side that day.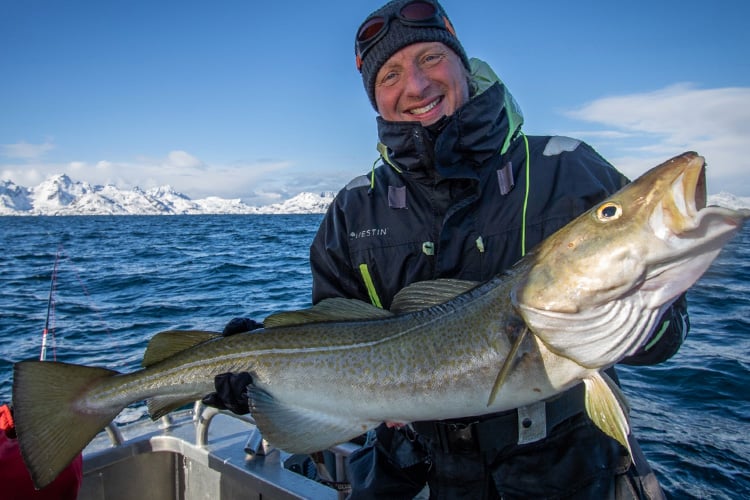 Yesterday, the boats were in port when a polar low pressure circulated a little north of Lofoten with strong winds coming and going. Tomorrow looks to be a little better, even though there is still some left from yesterday's storm.
More reports coming soon.
// Johan & Calle
CONTACT US
If you would like to know more about this fantastic sea fishing tour to Nappstraumen on the Lofoten Islands and how you can join us, you can contact our sea fishing specialist, Paul Stevens, on 01603 407596 or email at paul@sportquestholidays.com.