Week 5 Day 1:
It's nice to have an almost full group of returning guests this week, as I welcomed the Essex firemen back to Nappstraumen, plus two of their friends from back home that missed out last time around.
Fishing was ok today, with plenty of smaller fish to keep everyone busy. The odd better fish did make an appearance as well though, with an 11lb Halibut being the best catch of today for Paul. Also caught were Cod to around 5lb, Coalies to 3lb (unfortunately the big ones have moved out of the fjord), a Plaice of around 3lb and a good number of Dabs to around 1.4lb.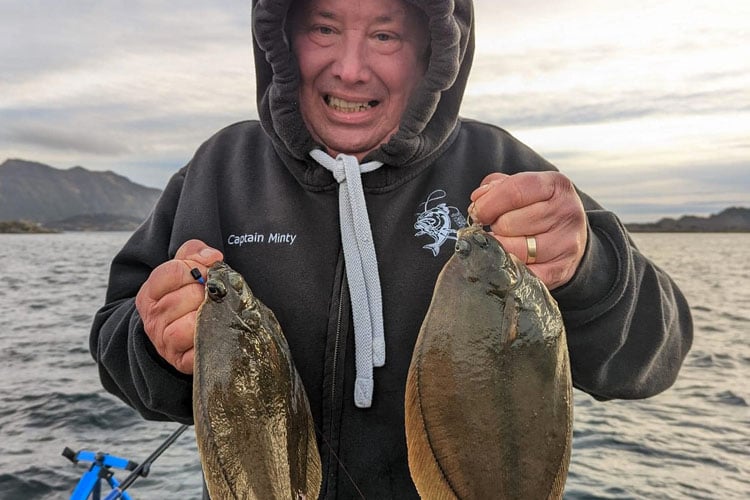 Tomorrow, it's time to hit up Henningsvaer area. See if we can pull out a few more Halibut or a nice big Plaice. Got a good feeling about it too.
Week 5 Day 2:
Well as planned, today we headed north east of camp to the Henningsvaer area. Targets were Halibut and Plaice and it certainly did not disappoint.
On the flooding tide we had 5 good Halibut bites, with 3 Halibut landed, Peter getting the best of the bunch at 35lb. One of the fish that was lost was certainly over the 40lb mark though, as it came up to see us before diving into the stantions of the jetty and busting up our unlucky angler Steve (Little). Luckily he did have a smaller one earlier in the day to break his Halibut duck.
On the Plaice front, it was certainly quieter than expected, but what we lacked in numbers, we made up for in quality. The two fish landed being 3.5 and 5.1 (59cm!), the best going to big Steve.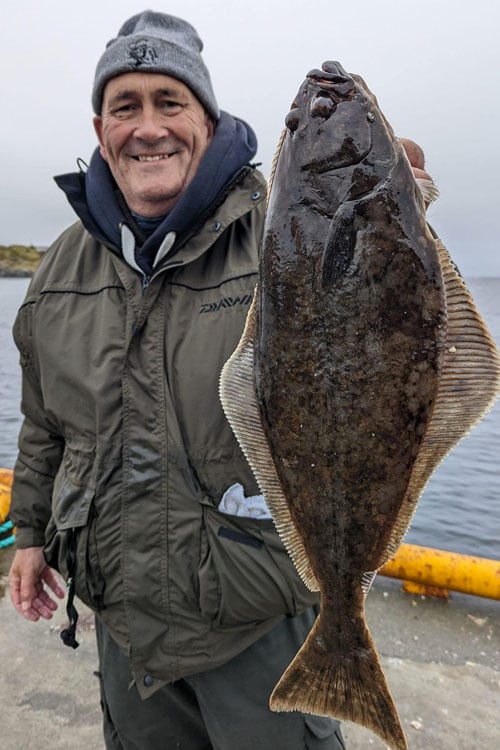 Aside from the target species, there were plenty of Coalies to keep the lads busy on the rods and one or two small Cod as well.
Tomorrow, the weather turns a bit for the worst, so we're off to Svolvaer harbour for some shelter and hopefully a few nice sized Cod. Fingers crossed it fishes as well as last week.
Week 5 Day 3:
Today we headed into Svolvaer harbour to get some shelter from the 40mph northerly winds. Fishing started well, with 3 Halibut takes in the first hour or so. One take was so violent it pulled Big Steve's rod right out of the rest like a javelin and straight into the harbour. Luckily some quick thinking allowed Pete to hook the line so we could get his set up back, but the Halibut unfortunately was gone.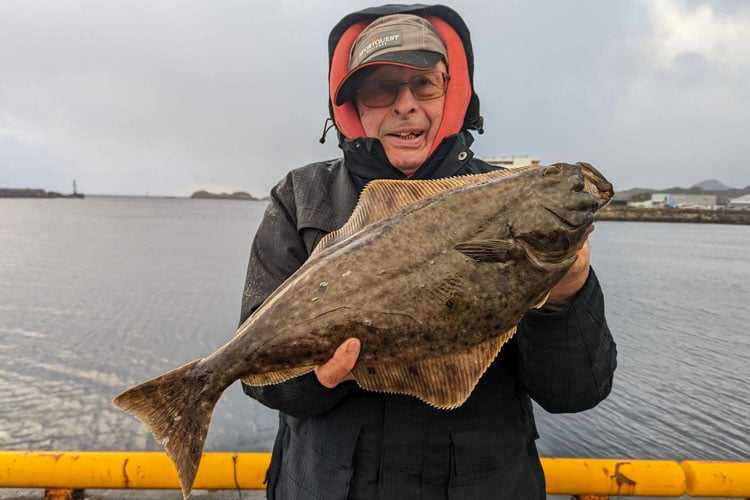 As lunchtime approached, the rain and hail came and the wind started swirling. With this, the fishing died a death, so cutting their losses, the lads decided to call it a day early and head back to the comfort of the camp.
Tomorrow could be a day in the fjords, but I'm still undecided. Whatever happens though, we'll be out there wetting a line.
Week 5 Day 4:
Well, another windy day today, but by going inside the fjords, you'd be amazed how sheltered we could get. The nice thing about these deep inland areas is that they always hold good numbers of fish. Most are small by Norway standards, but it is good fun nonetheless.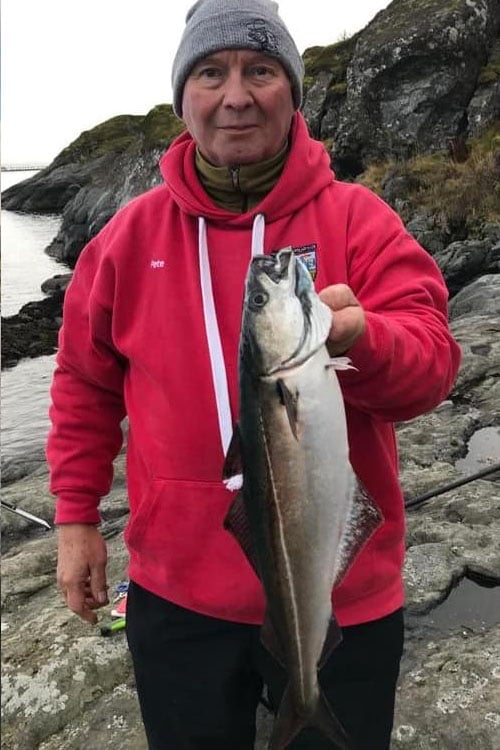 Today we fished the bridge and the fish farm deep ledge. Loads of fish were caught as expected, but many of them were small. We had a good mix of Cod, Haddock, Plaice, Coalies, Pollack, Lumb and a Wolfy, so not too bad. Not many photos, I'm afraid, though, as I was going back and forth between venues and always seemed to miss the better fish.
Tomorrow, it's our weekly Layby visit. The last time these boys were there, two years ago, we landed 5 fish to 33lb, and one of the lads got Halibusted. Let's hope for one better tomorrow.
Week 5 Day 5:
A wet day on the layby……
Unfortunately, we can't change the weather, and today was a rather wet one up on the layby.
Things started very well with three runs in the first hour, but sadly only one of these was landed. A fish of around 17lb for Pete. The other two ended with a mainline parting and a dropped bait. Just our luck at the moment.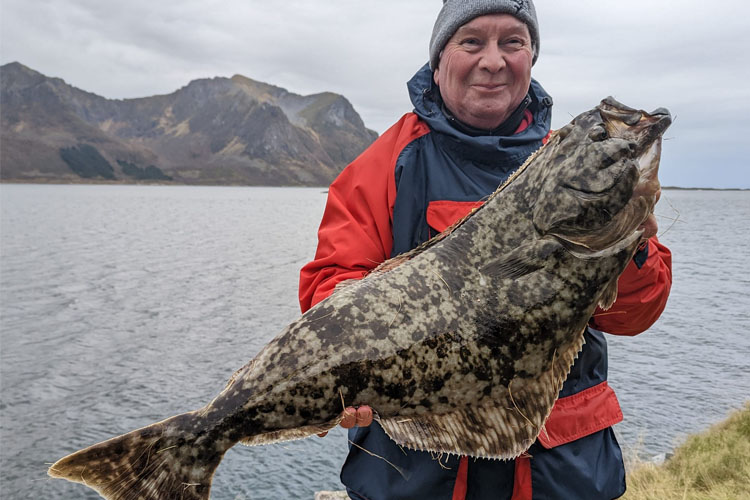 The rest of the day was extremely quiet, with Coalies and a Scorpion Fish taking my scratching rig to get some fresh bait.
CONTACT US
If you would like to know more information about the amazing shore fishing on offer, read our full tour page for the Guided Shore Fishing In Norway. Alternatively, you can contact our sea fishing expert Paul Stevens on 01603 407596 or email at paul@sportquestholidays.com.