Week 2 – Day 1 Nappstraumen.
Today was the first day with my guests here at the camp, and our first day we were greeted by north westerly winds pushing 40mph.
I decided to put the lads on the local jetty over low, and depending on how the fishing panned out, we would move for high water.
The jetty started off with a cracking plaice for Heath first cast, then calamity fell, Phil noticed a bite on his pulley rig and as he put his brand new spinning rod and reel down, a fish decided to torpedo off with and its ended up in davey jones locker.
With the wind being very fierce we decided to up sticks and get some shelter at mortsund.
It turned out to be a good move with phil latching into a nice plaice, and heath catching a 6lbs pollack and a nice little halibut around 5lbs. Dabs, coalies and codling kept the rods tapping away for the rest of the session.
Considering the weather conditions a few fish were had by all.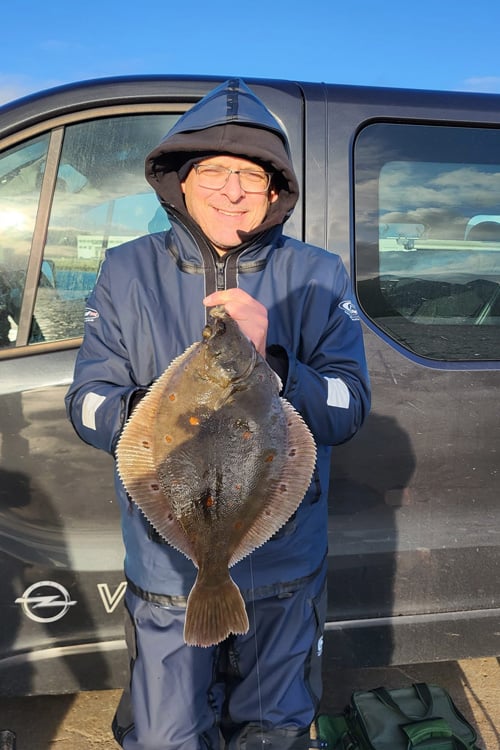 Week 2 – Day 2 & 3 Nappstraumen.
Yesterday we headed to the south again, with strong north westerlies managed to find some shelter, we had haddock, cod, small lumb, coalies to 5lbs on the light gear.
All hell broke loose 2 hours into the session when my big bait rod screamed off, I handed the rod to Heath and he played with for a good 15 minutes with the fish making several long runs, as we got it in close it took one last dive and managed to wrap us up on some structure, no way of stopping this fish and it was a one way ticket im afraid.
Today weve had a little bit of a late starr, mainly due to the weather, we had a fair bit of snow last night, and a day full of hail storms and 40mph winds.
All weve managed so far today was some of the monster Norwegian mackerel, and some coalies but we are hanging in there.
Tomorrow the van will be all set to drive north, and hopefully i can find the lads of decent Cod and Halibut.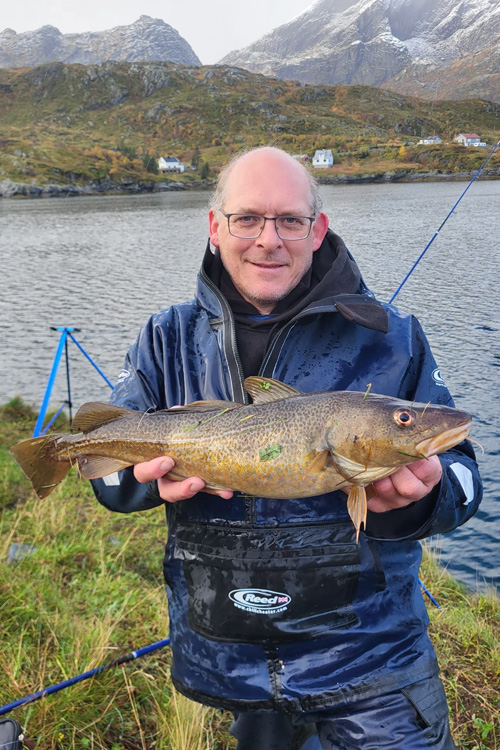 Week 2 – Day 4 & 5 Nappstraumen.
Yesterday we headed north for the first part of the day, looking for Cod and Halibut.
We found 1 during the first part of the session being a 12lbs 13poz Halibut for Phil, his first one ever and he was well pleased.
This happened on the first cast and i thought we were going to be in for a good session, but unfortunately it was just the curse of small codling.
The second part of the session we headed for a jetty in svolvaer to fish into darkness, a safe venue out the back of the van.
First cast Heath latch into a small halibut and his next cast a Codling just under 5lbs.
Next in on the action was Rob who landed a few small Codling and a better fish just shy of 8lbs.
Today we headed north again but this time just Halibut in mind.
We had 2 dropped runs in the first couple hours a long slow period until Rob latched into a fish of 21lbs 14oz, and then shortly a fish of 14lbs 9oz.
Tomorrow is our last day with south easterly winds coming in, we will most likely head south for some shelter and hopefully find a few more Halibut and a decent Cod.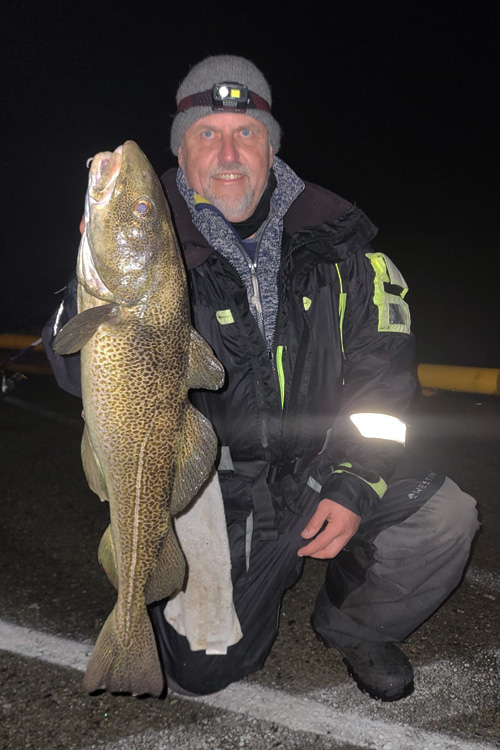 Week 2 – Day 6 Nappstraumen.
Today was the last day for my guests, and with strong south easterlies we headed south of the camp for some shelter, and too where we lost a cracking fish on our second day.
Plenty of bites from the off with lots of small Codling, Pollack, Redfish and Coalies.
Rob was first with a better fish with a better sized Cod, then after a good few hours of no bites at all, Heath had a small tap, picked up the rod and the fish headed for the depths, after 3 really good runs the fish surfaced and we landed a cracking Halibut of 32lbs 10oz.
Today was a perfect example of keep fishing and keep putting the baits out as you never know what will turn up.
This weeks guests were an absolute pleasure to fish and share time with, thankyou lads.
Next up are a group from North Wales, lets see what Nappstraumen has in store for us.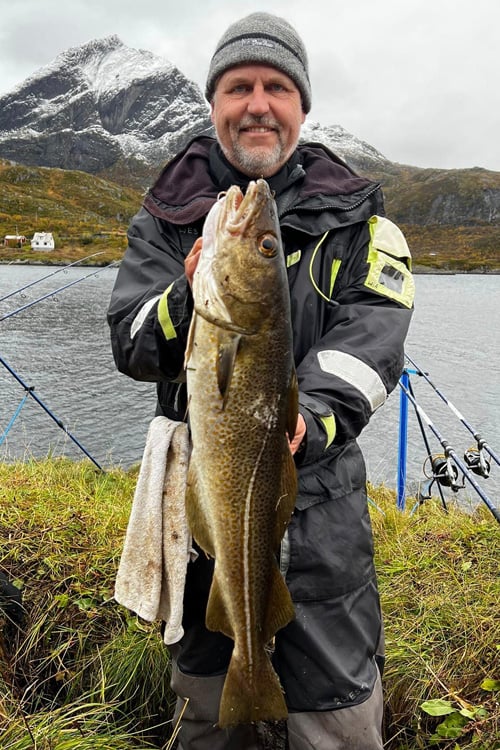 CONTACT US
If you would like to know more information about the amazing shore fishing on offer, read our full tour page for the Guided Shore Fishing In Norway. Alternatively, you can contact our sea fishing expert Paul Stevens on 01603 407596 or email at paul@sportquestholidays.com.