Week 4 – Day 1 Nappstraumen.
Last night we welcomed our newest guests for our week here in Napp.
I had a plan to head north today but unfortunately, the baggage handlers put a stop to that, so a little later this morning I decided to fish locally today, first port of call was Mortsund in search of some Halibut and Plaice.
First up was Andrew with a decent plaice, amongst the plague proportions of coalies.
He fished hard for a halibut and one did come a long with a screaming run, only to drop the bait.
Not a lot was happening so a change of location to the local jetty for the start of the ebb and once again the coalies were very obliging, with coalies up to 8lbs 4oz on the freeline down the side, the lads had great fun sight fishing for them watching them take their offerings.
Tomorrow we head south, with a few species in mind.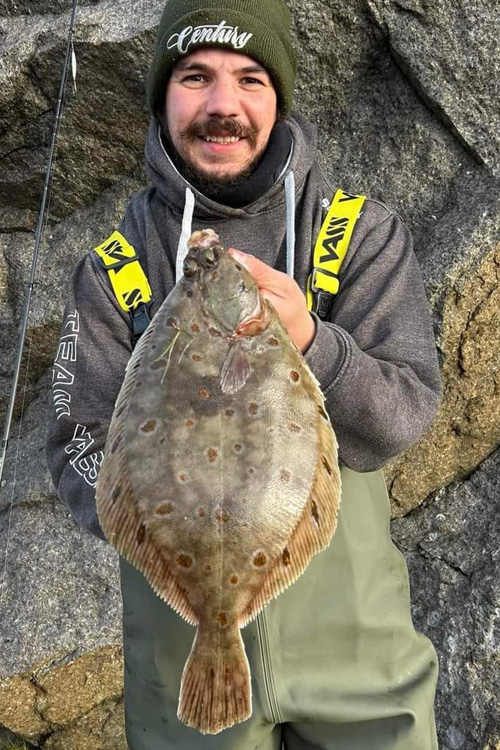 Week 4 – Day 2 Nappstraumen.
Yesterday we headed south of the camp in search of a few more species for the lads.
I split the group up fishing 3 separate marks and we had a good day, with Ling, Cod, Redfish, Lumb, Coalies, Haddock and Dabs.
The weather was glorious for once so made the day a bit more enjoyable.
Today we are in search of the halibut at our favourite mark.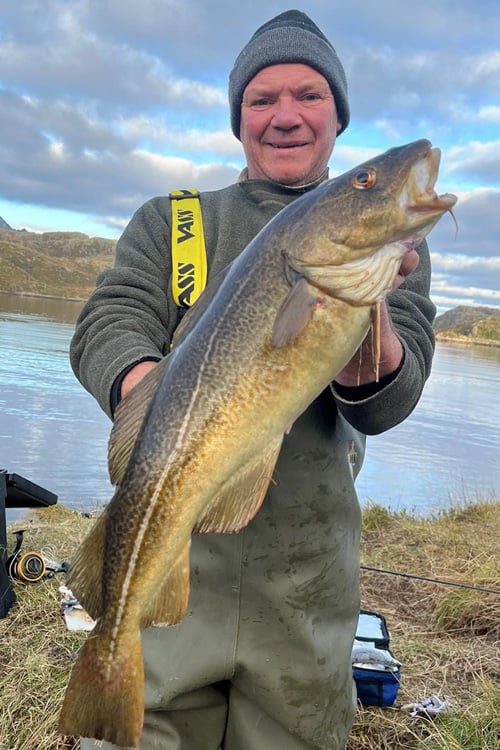 Week 4 – Day 3 Nappstraumen.
We headed to the layby for a good shot at the halibut, and we weren't disappointed with bites but landing fish proved tricky, we landed one fish around 10lbs, 3 missed runs and a cracking fish lost next to the rocks around 40lbs plus which I was absolutely devastated over.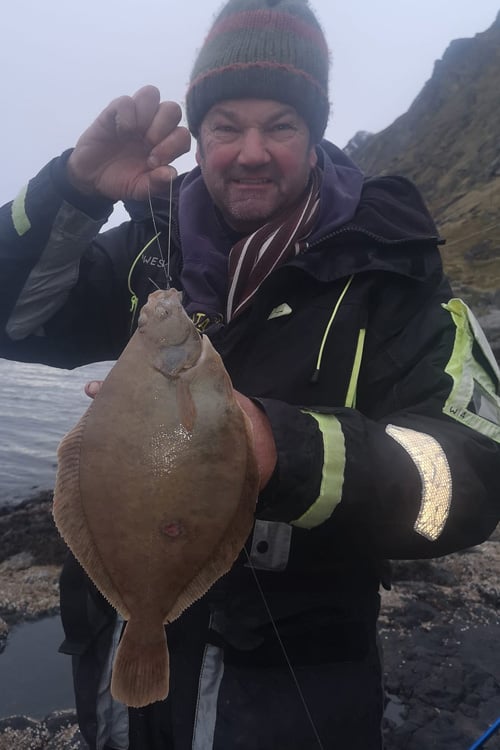 Week 4 – Day 4 Nappstraumen.
We headed back to the layby for some redemption over the morning low, then headed to Ray's Rock for the evening high.
The layby was a bit slower this day but one fish landed around the same stamp of 10lbs and another fish dropped after an absolutely brutal run
Ray's Rock provided a few bites with the ever-obliging coalies and codling to over 4 lbs and a single Dab.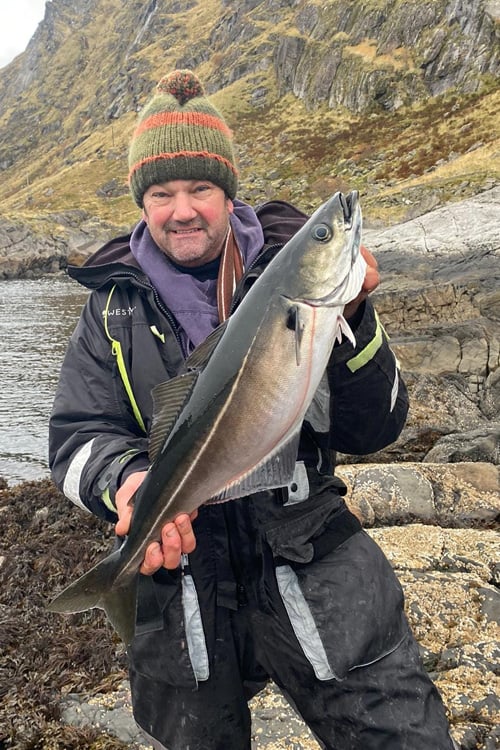 Week 4 – Day 5 Nappstraumen.
we headed south to try and get some more species under our belt and it didn't disappoint with Coalies, Codling, Redfish, Ling, Lumb, Dabs and the fish of the week so far, a 1lbs 11oz Lemon Sole!! I wasn't with the lads when they had it, I was gutted because the picture is a shocker, so they had a bollocking off me
Week 4 – Day 6 Nappstraumen.
with winds more or less the same we headed south again to fish the ebb on one of my favourite ledges. Fishing wasn't the best but we managed to wangle out dabs to 1lbs 8oz, Coalies to 5lbs, Haddock, Plaice, Pollack and a single small butt.
The lads fished their socks off this week, despite the tides being on the small size and bites a bit trickier than usual to come by they threw everything at it. A great bunch of lads, it was a pleasure to fish with them this week, and I look forward to hopefully meeting them again.
Tomorrow my next guests come in, I'm sure the fishing will improve with the bigger tides, and I hope to see a few bigger halibut this week.
CONTACT US
If you would like to know more information about the amazing shore fishing on offer, read our full tour page for the Guided Shore Fishing In Norway. Alternatively, you can contact our sea fishing expert Paul Stevens on 01603 407596 or email at paul@sportquestholidays.com.