Often the guys up in Soroya can locate the big Halibut, but managing to land 4 over 130cm in such a short time like this is really a huge achievement!
Trophy Halibut hunting
Daniel went out with two of our customers who wanted to fish for some Halibut. After they got some baits they went to the spot they wanted to fish, and lord it was a good day! Baits were dropped and after only two minutes they had a bite! It was a good fight with some good runs. Daniel secured the fish and measured it to 130cm! A really good fish to start the day!
The fishing went on with yet another bite after only minutes. A new good fish had taken the bait again. Long story short, it was yet another 130cm fish! Now one of them had two fish over 130cm on this trip, but what about the other guy? He didn't wait long before something took his bait! After some good runs we got the butt measured to 131cm and the third fish over 130cm! What is happening?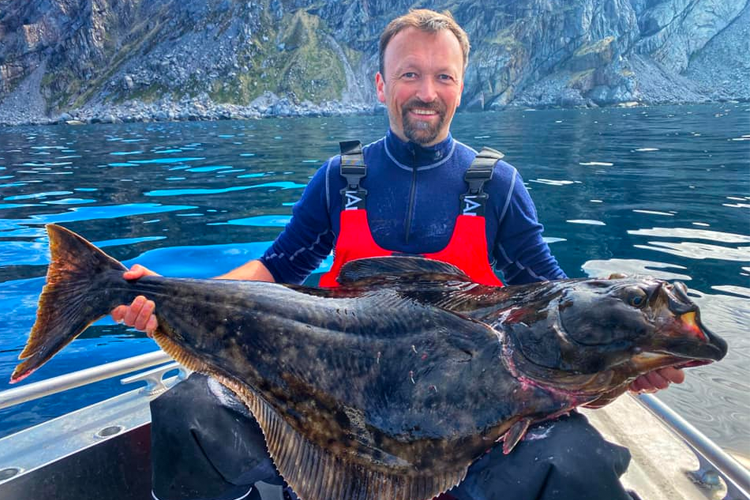 One more drift and another hookup! This butt was up for a good fight on spinning gear. Secured and measured to 130cm! Now we had four halibuts and all over 130cm! Four trophy halibuts in only 45minutes. You can't complain about that! The fishing went on and we got 9 halibuts more with one fish measuring 125cm. The top fish was as follows: 131, 130, 130, 130 and 125cm! What a day with exceptional weather!!
Stay safe and tight lines!

-Daniel
Contact us
If you fancy getting something in place for 2021 or even 2022 over in Sørøya then let us know, we have lots of very good weeks still available so stop dreaming and start believing. Why not call us on 01603 407596 and we can completely tailor the itinerary to suit you and your group. Alternatively, you can view all the details of Sørøya by clicking HERE

Tight lines

Paul