When you are planning to book a Big Game Fishing Holiday that involves trolling fishing you may find yourself sitting there thinking about things like, do you need to bring your own tackle? Do you need to be experienced in handling large fish? Will I get on with the other people in the boat? How physically demanding is the holiday?
Questions like these are thought about all the time and sometimes people find it hard to get the answers to such questions and therefore do not pursue their dreams of catching huge saltwater fish. Well, the staff at Sportquest Holidays are here to take all the worry out of such an adventure.
We are fully aware that some adventures are very daunting for some travellers especially if it's their first time partaking in trolling fishing which is why we have expert staff who specialise in all the fields of fishing from Big game fishing holidays, sea fishing holidays to both fresh and saltwater fly fishing holidays. We give honest and unbiased advice to make sure, you the angler, get the best and most honest advice before parting with your hard-earned cash.
The below information is personal advice from the staff at Sportquest Holidays which is knowledge gained from many years of travelling the globe in search of the same experience as you. Here are some of the most asked questions that we get that may help with some of your decisions and of course, if you have a question that is not listed below then please do call us on 01603 407596 as one of the members of staff will for sure know the answer.
Do I need to bring my own Trolling Fishing Rods and Reels?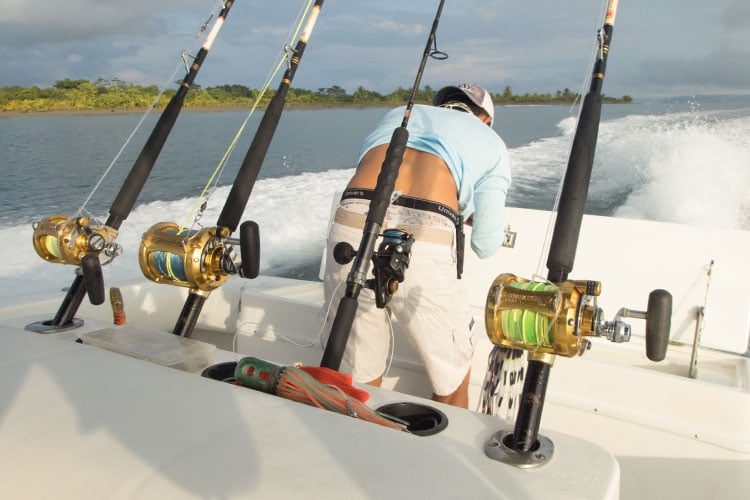 When the Sportquest research team look for new destinations one thing they like to include is the fishing equipment. Trolling fishing reels and rods are a bulky item to take and very expensive to buy, so this is an important factor in the decision that our research team have to consider. All of our big game fishing holidays include all trolling equipment including lures, hooks and other items that go along with a successful trolling day.
Most destinations have deals with tackle manufactories so have top of the range tackle for you to use. This cuts out the need to purchase such expensive items so rest assured that you will get the very best in equipment at our destinations.
Is it ok to bring my own tackle for trolling fishing?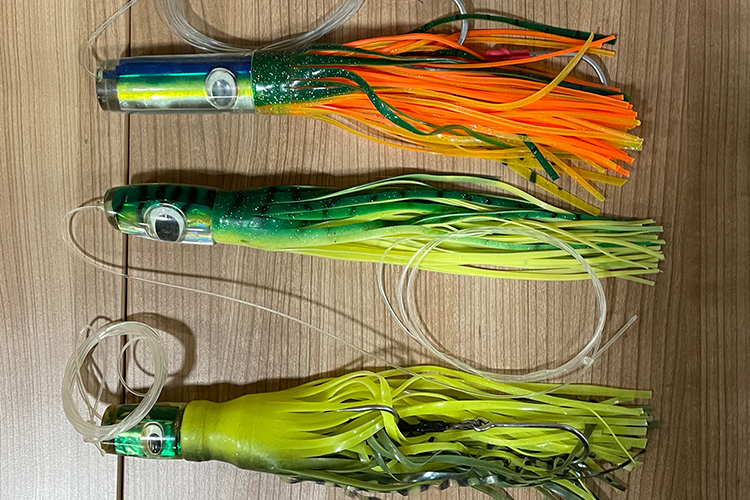 The simple answer is, yes. The captains and deckhands on the boats will make sure that your equipment is up to scratch, ensuring all knots are correctly tested and are always happy for you to use your own tackle including trolling lures. The only thing we would say is, that the deckhands and captains know what is working at any given time so if they advise using one of their trolling lures over yours then it may be worth taking their advice, but again this is entirely up to you to take their advice.
Will I be sharing the boat with other people?
At Sportquest Holidays we do not offer party sharing on any of our fishing holidays. This is when a certain number of people will be put together and overcrowd the boat. We have all heard of and seen horror stories of people booking on boats for as little as £100pp for you to only turn up and there are another 6 people on the boat. This is not what we as a fishing holiday specialist are about.
We want to give you the best experience as possible so depending on your group size you will have the sole use of the boat meaning that the takes you get will be yours. The only difference to this is when we put a hosted fishing holiday on to some of our big game destinations. We normally restrict the number of people on the hosted holidays to two or maybe three when out big game fishing.
Is it possible to book a big game fishing holiday on my own?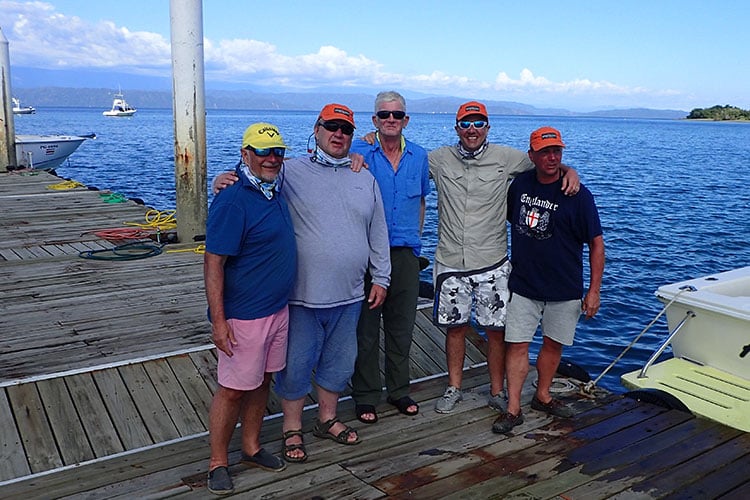 It certainly is, you have got a couple of options regarding this. The first one would be to travel alone and be the only person on the boat, there are pros and cons regarding this. The pros would be that when that rod starts to scream off it's yours, you don't have to wait your turn and all the action received on all the rods is yours to have as much fun as you wish. The cons against this is that you would be responsible for paying for the boat all by yourself and as you can imagine these boats are expensive to hire per day.
The other option would be to join one of our hosted big game fishing holidays and it would be our responsibility to put small groups together to share in the cost of the fishing. Like we mentioned above, we restrict the numbers to two and at the most three people per boat. This is a great way of travelling to these amazing destination on a budget plus you get to meet lots of like-minded anglers and share in each other's stories and potentially build long-lasting friendships and future travelling buddies.
You can see all our hosted big game fishing holidays here.
Do I need to be experienced trolling fishing techniques?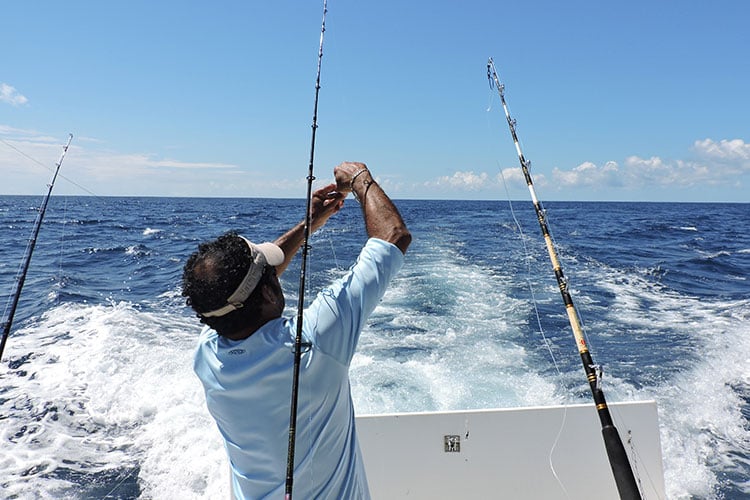 If you are just wanting a trolling fishing holiday then no experience is needed as the deckhands will make sure that you are well looked after. They will ask you once you step on board how you would like to fish, this is then your opportunity to express how involved you wish to be. Please, at this point make sure you are not shy and make it clear on how involved you would like to be as when the rods start to scream there is no time to mess around.
Things to consider with regards to how involved you want to be; Did you want to rig the rods up? Do you want to put the spread of rods out? Do you want to set the hooks once you get the bite? Do you want to sit down or stand up and do battle with the fish? Things like these are comments you will need to make to your deckhand that way there will be no confusion once that reel starts to scream.
Things happen very quickly when out on a boat and when that reel is screaming line out it's like all hell breaks loose and if the bite isn't dealt with immediately the fish stands a good chance of falling off, so please make it clear before you have left the marina.
Is big game fishing catch and release?
This question has a few different answers and sometimes depends on the location you are fishing. We do try and pick destinations that are strictly catch and release but cannot always guarantee that all fish are released. All Billfish including Marlin family and Sailfish are always released as the conservation around these wonderful fish are great than other pelagic fish species. Species such as Dorado and Tuna are sometimes kept but not on mass.
Some are kept for the table and lots of destinations will offer them to you to take back to the restaurant and they will cook them for your evening meal. You can, of course, request that all fish are returned and most of the captains will honour this decision.
I have never fished on the open ocean before, will I get seasick?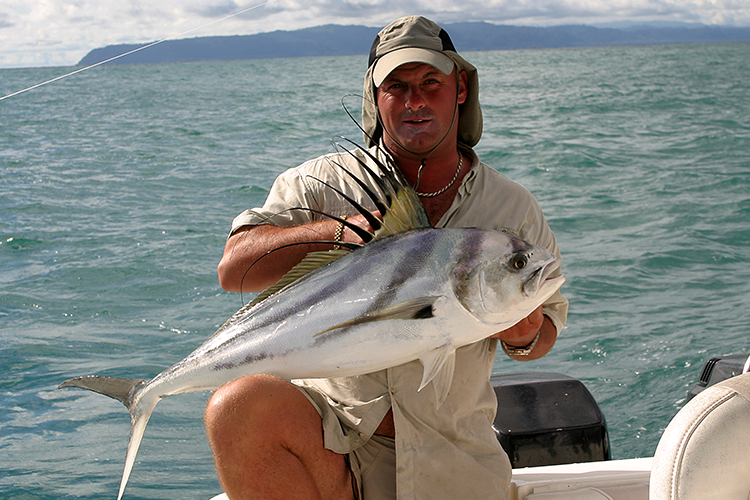 This question I get asked many times and it is hard to answer. All we can do is give you advice on things that help to keep seasickness at bay. Along with things to do in preparation of going out to sea. There are many different tablets on the market to help prevent seasickness. One that has worked for me in the past is Stugeron. Two to be taken two hours before heading out should help.
Other precautions include making sure you have a good breakfast before heading out. Try not to drink anything fizzy before or even during out on the boat. Some people even say to stay away from any caffeine as this will speed your heart rate. Drink lots of water while out fishing and try to eat. This will normally settle your stomach.
What saltwater clothing should I wear in hot countries?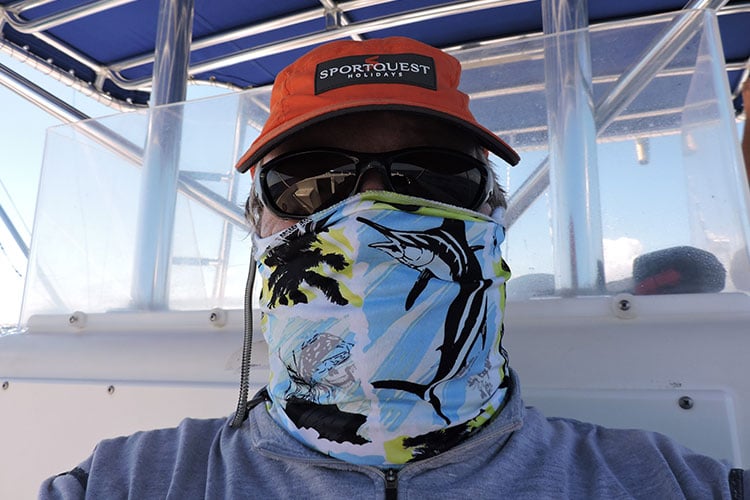 There are many different brands on the market for saltwater fishing clothing and all come with different prices. Things to make sure you pack for a comfortable day out on the water in hot weather are;
• A long-sleeved UPF 50+ Rated shirt or t-shirt (this will give you protection against the sun without the need to keep applying sun cream to your upper body and arms)
• Either a long pair of shorts or long pair of lightweight trousers
• A pair of lightweight shoes (some boats will allow you to wear white-soled trainers and some boats may even make you be barefooted whilst on the boat)
• A UPF 50+ neck buff to keep the sun from burning your neck and lower part of your face
• Either a baseball cap or a large-brimmed hat
• The most important item would be a pair of good quality polarised sunglasses
Always make sure that you have a really good quality high factor sun cream. We recommend either full block out cream or the highest one you can buy. It's very easy to forget to keep applying sun cream whilst fishing and it can very quickly spoil your experience so if in doubt cover-up.
Here is a really usefully blog on Protective Clothing for fishing in the Sun
Do I always have to fish offshore, or can I choose to fish offshore and inshore during my stay?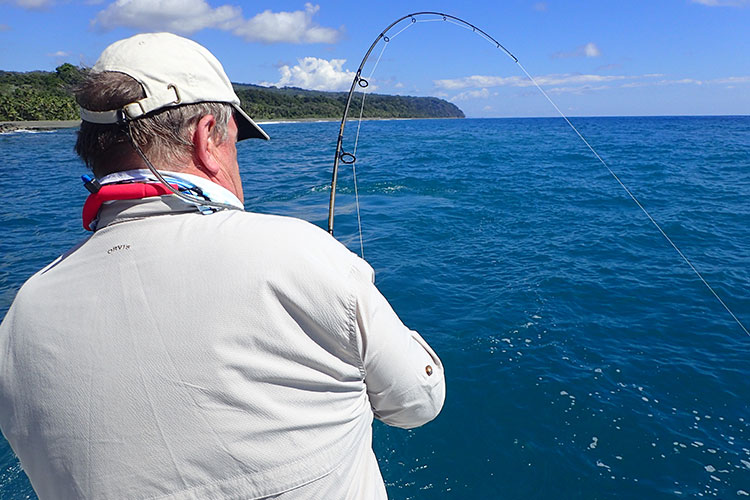 With all tropical big game fishing holidays, you will always find equally as good fishing inshore than the offshore fishing. Simply sit down with the fishing manager at the start of your holiday or speak to a member of the Sportquest team at the time of booking and explain your requirements, that way your fishing schedule can be planned out and you will be taken to the correct areas for your chosen species. Remember it is your holiday and your boat so you make the plan, fish for what you want to catch.
How physically demanding is a trolling fishing holiday?
You have to remember that the fish you are targeting live in mainly warm waters and the fish very rarely stop swimming so as you can imagine these fish are fit and do fight hard. When you are out targeting Marlin, for example, the wait between bites can be long then all of a sudden you will be called into action which may well last over 4 hours depending on the size and species of Marlin you are targeting. The best piece of advice is to take things slow and steady as these fish will pull hard the harder you pull them, a little bit like a horse on a lead if you pull it hard then it will pull back even harder.
So take your time making sure that you are always tight to the fish and you are gaining line whenever possible, small metre by metre gains is a good start then when the fish tires this is when you can start to gain more line. The deckhands will keep you watered throughout the fight and will always be there to give you encouragement. The same principle will apply for all the other species especially the Tuna as these tend to fight deeper in the water column which will put more strain on your lower back but most boats will supply you with a very good harness if you wish to stand toe to toe with these fish. Or alternatively, you can choose to sit in the big game chair which helps with the fight.
Just remember, you are there to enjoy yourself so do not injure your self by trying to get the fish in as quickly as possible, enjoy the fight as this is what you have come for.
If you have never seen what a trolling holiday looks like from the point of view of the boat why not take a look at our videos from places like Panama and Costa Rica which both are available on our website, these will give you a really good idea as to what you can expect from a a week on the water.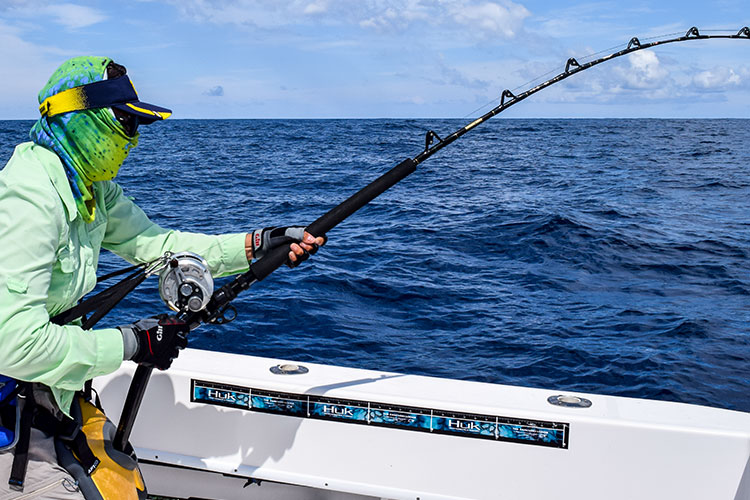 What species will I catch whilst trolling fishing?
All destinations around the world will vary on species available and also the time of the year will dictate on what species is available. This is a list of the most common species you will encounter whilst on a trolling holiday; Black Marlin, Blue Marlin, White Marlin, Striped Marlin, Sailfish, Dorado, varies different species of Tuna, Wahoo and Barracuda. There are of course many other species that will take a trolled lure but these will be the main ones you will encounter and are the main ones people tend to target. All put up a great fight on the right equipment and are super fun.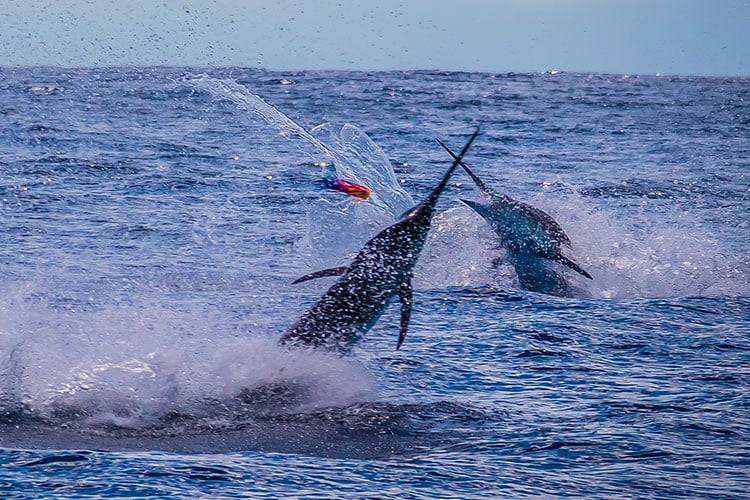 Hopefully, you have found some answers to the many questions that may arise when you are considering a big game fishing holiday to anywhere in the world. These answers are from the Sportquest teams personal knowledge and have been put together to help you make the right decision on 'Is a big game trolling holiday right for me.
Until next time, tight lines
Sportquest Holidays
Contact Us
For more information about our big game trolling holidays, you can contact our big game fishing team on 01603 407596 or by emailing info@sportquestholidays.com, who will help you to plan and book the perfect fishing holiday. Alternatively, you can view all of our big game fishing holidays here on our website.