So you have found yourself in the fortunate position where you are considering a sea fishing adventure to northern Norway to tangle with some of the deep-sea fish that Norway is so very famous for, this is when you may come across certain questions or have some Norway sea fishing tips that you may need to consider before parting with your hard-earned money.
Within this blog, we have tried to answer many questions from years of travelling to this part of the world and also hosting many trips where we have learnt many Norway sea fishing tips and tricks to make these holidays go a lot smoother and, hopefully you will get answers to some of those burning questions which in turn may help you decide when, where, how and more importantly how much will this cost?
Are the itineraries fixed to what I can see on the website?
Most of our sea fishing packages are fixed and have certain check-in and check out day's and the main reason for this is because they can not afford to have their cabins and boats sitting there not being used. For example, if a group travelled on a Friday, fished Saturday and Sunday then travelled home on a Monday, the owners would have trouble filling the cabins on either side of this, so they tend to have set check-in and out days.
Saying this, we do have now a few destinations that will offer any itinerary to suit you. The first place is Sørøya and then Mefjord and finally Saltstraumen at both these destinations, we can completely tailor your itineraries with many different options on accommodation and boat size.
How much will this cost me to fish in Norway?
This all depends on your group size. The best size group to have is 4 people travelling as the accommodation and boat hire is divided by 4 people travelling and sharing. If your group size is smaller than 4 people then you would be best to contact a member of the Sportquest team for up to date prices.
Even if you are travelling alone, we can accommodate you as we run both fully hosted trips to Norway and also a range of "Solo Traveller" trips, which are based on people who travel alone. We will then put together teams of 4 people. If you would like to read more about our Solo Traveller trips, you can visit the full page here.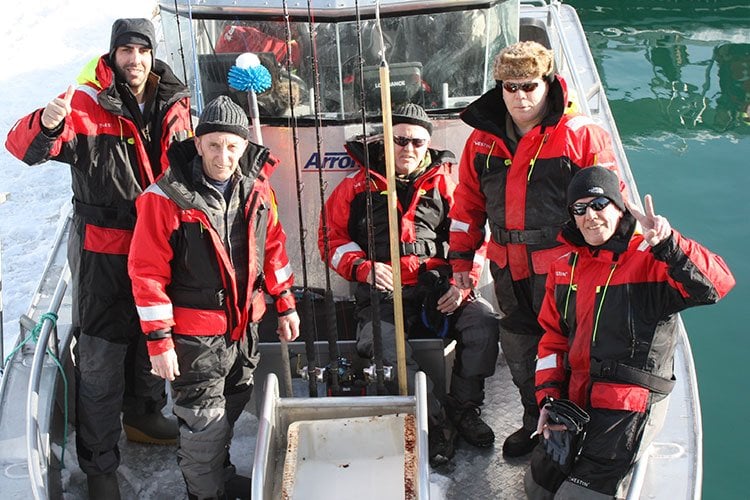 Can I fly from anywhere in the UK?
Simply answer is yes. You will notice that all our Norway Holidays include flights based on London departure and the only reason why we do this is they tend to be the most direct routes. Airports such as Manchester, Edinburgh, Newcastle and Dublin tend to add another stop, so you have to weigh up the benefits of travelling from your local airports to making your way to London.
What is the best time for fishing?
This all depends on what your targets are and what you would like to get from your holiday. There are of course better times of the year for all the species, peak months and different areas of Norway have to be considered when planning your holiday. Here is a little run down of times of the year. March/April are the best two months to look at if you are looking for the chance of the real big Cod.
This is when you will stand the best chance of a personal best Cod that you will never beat. Places Like Sørøya, Mefjord and the Lofoten Islands should be high up on your list for the Skrei Cod. Then the months of June to September will be more of a mixed bag holiday and all the species will be active in the warmer months.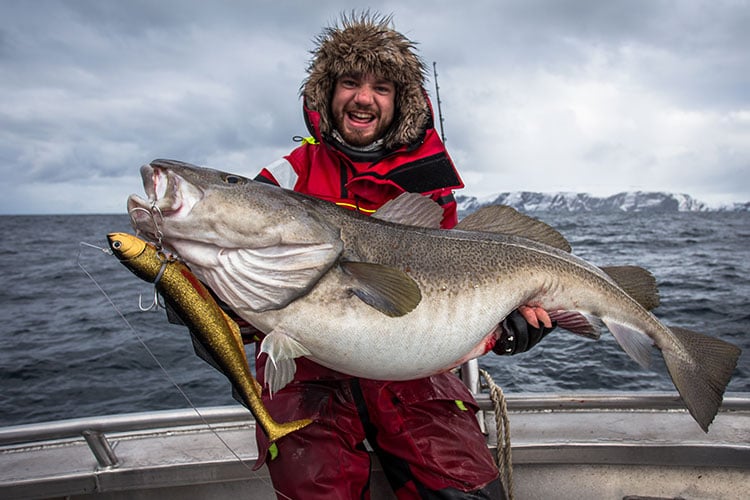 Expect fish of this size in March/April
What is the best place to visit in Norway?
This is down to what you want from your holiday. Some destinations offer open ocean fishing which can sometimes be a little rough so people who suffer from seasickness may want to look elsewhere and then we have destinations that are purely based on fjord fishing which will offer, normally flat calm conditions which would suit people who have suffered from seasickness. Below is a brief list of the type of water available at each destination;
For a more in-depth look into all our Norway destinations, make sure to head over to our Complete Guide to Norway Sea Fishing blog. Here you will find a breakdown of each destination as we go through these one-by-one giving you a great insight into what each camp has to offer anglers visiting Norway. You can also find some amazing footage from these destinations over on our sea fishing playlist on our Youtube.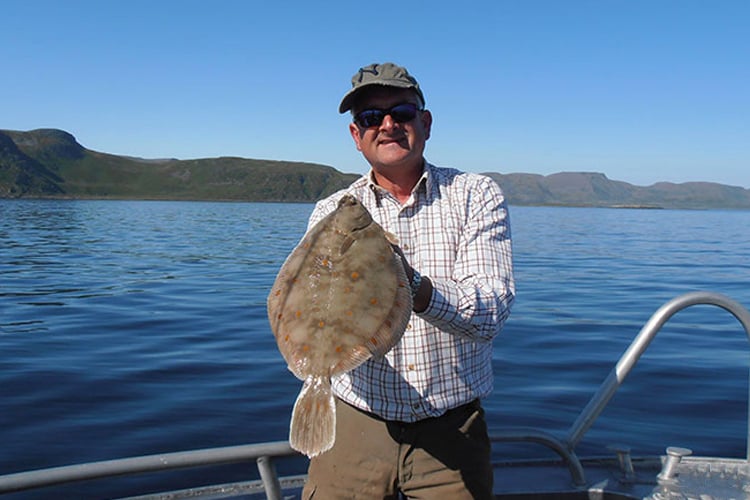 Flat calm conditions in the fjords
What is it like to fish in Norway?
Back when I first ever visited northern Norway I was under the impression that there were huge fish everywhere and no matter where you dropped your lure you would hook huge fish. Well, I soon learnt that wasn't the case and after 2 or 3 days of catching very small fish, I soon realised that research was the key.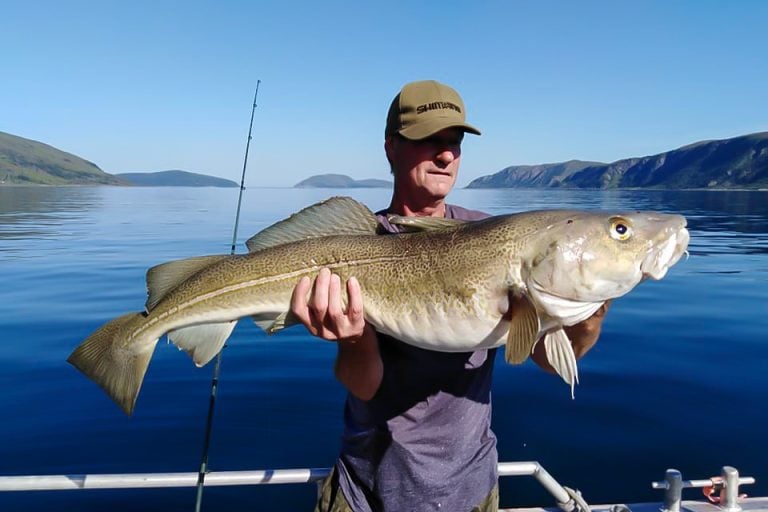 The best piece of advice is that you should do as much research as possible before you head out there searching forums for advice and asking the staff at Sportquest who most have been to these destinations. We have PDF's of most of our destinations in Norway that we can email to you.
All the boats have pre-programmed marks stored in the chart plotters and most of our camps have onsite guides that are there to help you get the most out of your holiday. But go prepared and you will have a much better time.
Do I have to self drive the boat?
We offer two options in Norway, the first is to drive the boat yourself. The onsite fishing managers will run through the controls of the boat when you arrive and make sure you are familiar with the controls. A basic boat handling skill is an advantage but not necessary. The other option is to join one of our fully hosted trips where most of our Norway hosted trips will have a skipper in the boat that is fully qualified on boat handling and the fishing marks around the chosen destination.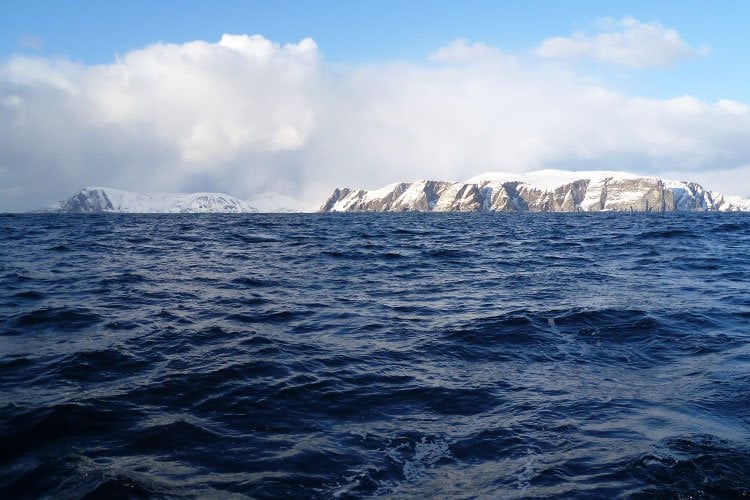 As the holidays to Norway are self-catering, where do we get our food from?
You have a couple of options regarding this. The first and most popular option is to take your own food with you. This is a very easy process, once you have booked your holiday with us you can request to take an extra bag.
This extra bag can be a solid coolbox where you can fill it with a week's worth of food items such as chicken, beef, pasta cereals just anything that you would normally eat at home. TOP TIP: The best thing to do is to chill all your food items, not freeze, and then pack your coolbox and add some cool packs that way once you arrive at your destination you can then put items in the freezer.
The second option is to buy your products when you arrive, all of our destinations in Norway are near supermarkets and these supermarkets are pretty much the same as what you would find at home. So rest assured you will be able to buy your normal weekly food items.
More Norway sea fishing tips:
Can I bring fish home with me from Norway?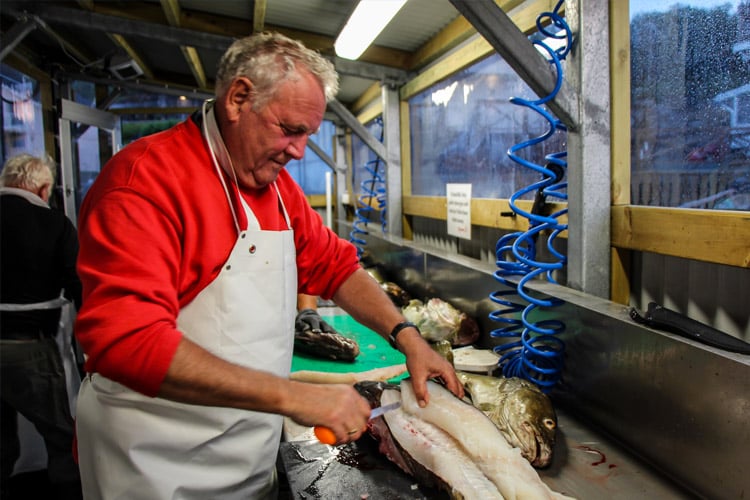 Yes, you can. You are legally allowed to bring back with you 20KG of filleted fish per person as long as the destination you are travelling to is registered with Norway's GoFish scheme, of which ALL of our destinations are registered. There will be either an iPad on-site or you will be given a website to log onto to register your catch. You will then be given a certificate to present to customs on your return.
Can I hire fishing equipment?
All our destinations in Norway have rod and reel hire available for all guests. This can be arranged at the time of booking your holiday to ensure they have enough for everyone. The destinations in Norway also have fully stocked tackle shops and you can fill your tackle box up with anything you may need.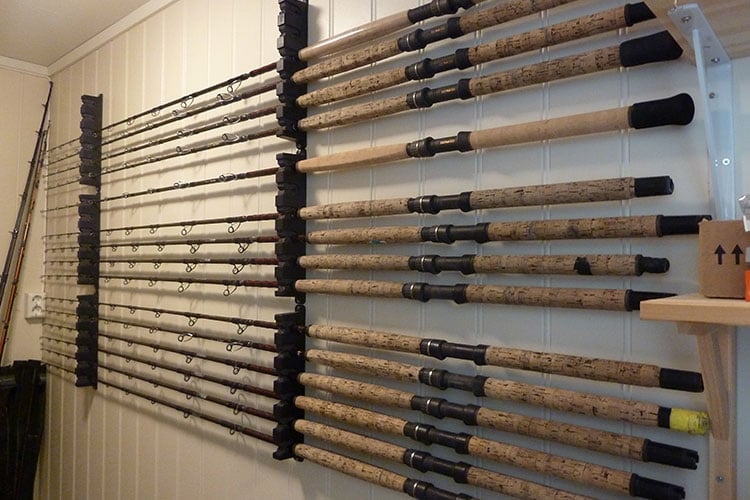 Equipment hire is available at ALL destinations
Norway Sea Fishing Tips Summary: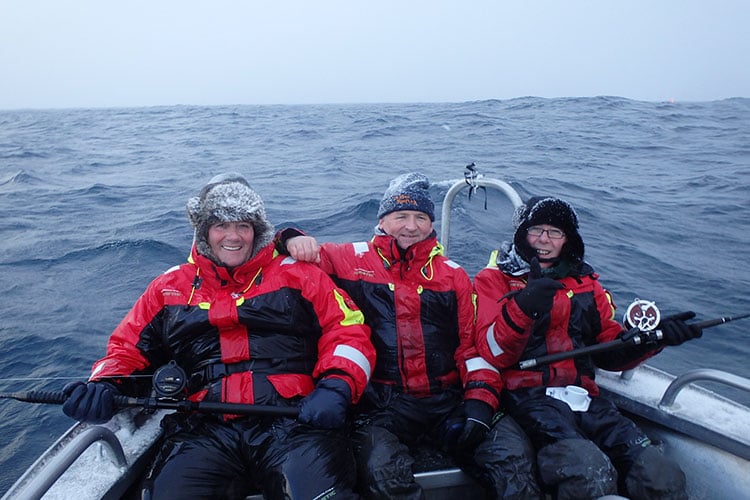 So once you have decided on what holiday in Norway is best for you and your group, you must spend some time in the evenings or at the weekends researching the area you are fishing. Plan ahead, make sure you take the right tackle and not too much of it as the loss of fishing tackle is very low in Norway. Plan your food menu for the week so you are only taking with you what you need. Lastly, remember to enjoy your fishing holiday, it is not a competition and remember to always stay safe.
We hope that these Norway sea fishing tips help you on your upcoming holidays.
Tight lines,
Paul Stevens
Contact us
If you would like to speak to a member of the Sportquest Holidays sea fishing team you can call us anytime on 01603 407596 or by email at info@sportquestholidays.com. Alternatively, you can take a closer look at all of our sea fishing tours here on our website.