Would you be interested to know where the top Pheasant shooting destinations are? There are some truly wonderful estates around the world and many whom are a returning guns absolute favourite. Whether it be the shooting, hospitality or the allure of the stunning estates themselves there is something magic about a shooting estate and what it offers which have guns relentless for returning.
Stora Sundby, Sweden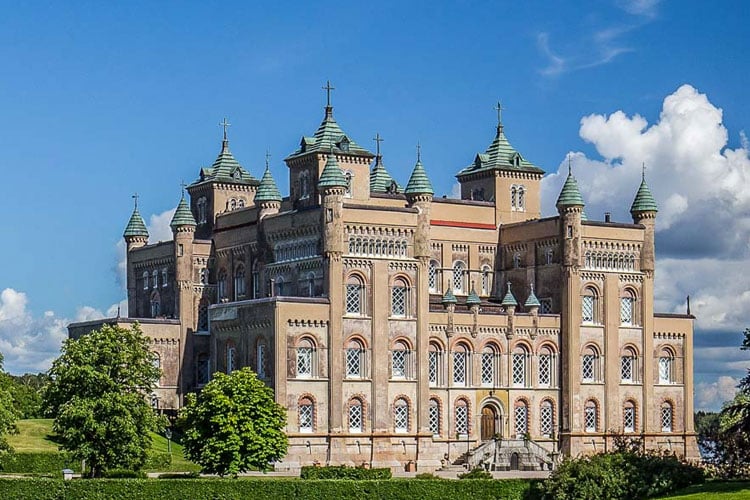 In Sweden, you will be in awe of such magnificence upon your arrival to the Klingspors 16th Century fairy tale castle on the Stora Sundby estate. A family-owned and run estate which offers a warm welcome and out of this world shooting. Stora Sundby offers a varied list of shooting to suit all preferences and what's more thrilling than shooting on an estate steeped in history and award-winning food catered to you by the best chefs in Sweden.
Located just 1 hour 45 minutes from Stockholm Arlanda airport and 30km southwest from the city of Eskilstuna the fairytale-like Stora Sundby estate occupies tranquil lands on the shores of Lake Hjälmaren and sits in the most beautiful green areas of Södermanland County, Sweden. The beautiful estate includes 3200 hectares of shooting grounds between itself and the neighbouring Biby estate and 1000 hectares of water. Topography which is made up of woodlands, shrublands, duck ponds, agricultural land and stunning parkland which is home to the deer park and of course the ginormous Lake Hjälmaren which is Swedens 4th largest.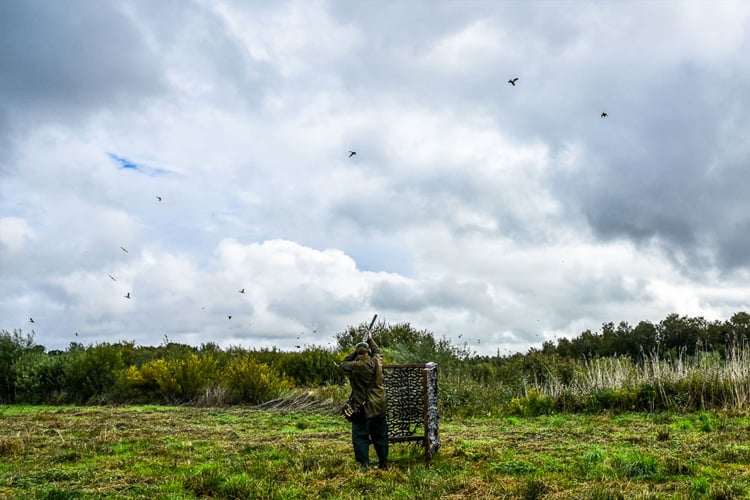 Shooting at the Stora Sundby is second to none and offers a variety of packages to cater for everyone including dedicated Duck and Pheasant days and days which are mixed. The itinerary for this tour, however, is based on dedicated Pheasant days but is fairly similar to that of the others. The bags for Pheasants are 150/250/350 bird-days not including any overs and the season for Pheasants is October-January.
Château Mátra, Hungary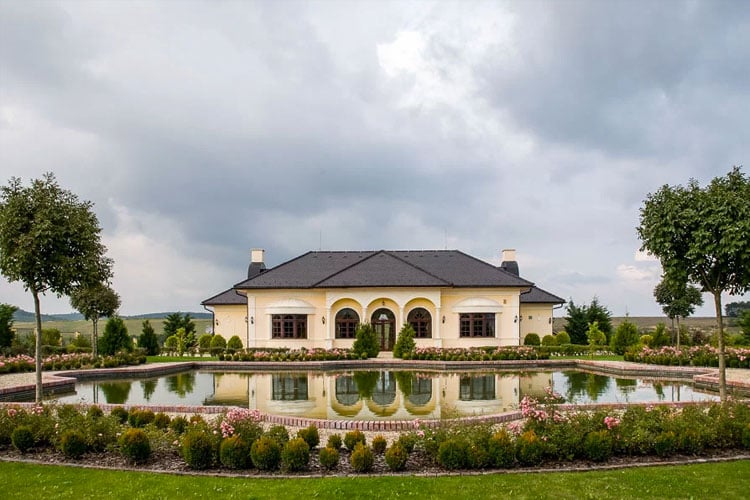 We have the impressive Château Mátra estate, and upon your arrival, you will be taken back by the wonderful location in which it's set. Travelling through the Mátra hills you will observe the wonderful topography and greenery that Hungary's best shooting estate has to offer. Balint and his team work hard to ensure there are healthy, strong and challenging birds equally spread out throughout the vast estate to enable the best shooting possible. The accommodation, hunting and food at the hunting lodge are of the highest quality and they will be sure to look after you in all respects of your trip.
Depending on the time of the season there will be Pheasants and Wild Ducks available to shoot to add variety to the days. Only Wild Ducks will be available to shoot in September but once the Pheasant season starts on 1st October you will have the opportunity to shoot both should you wish up until November when the Wild Duck season finishes. The Ducks will be shot over the lake in the territory during separate drives. You will be shooting 500 birds during your stay, 250 birds per day and overages apply if you were to exceed the bag. There will be 4 drives during the day which span across the entirety of the estates 3000+ acres.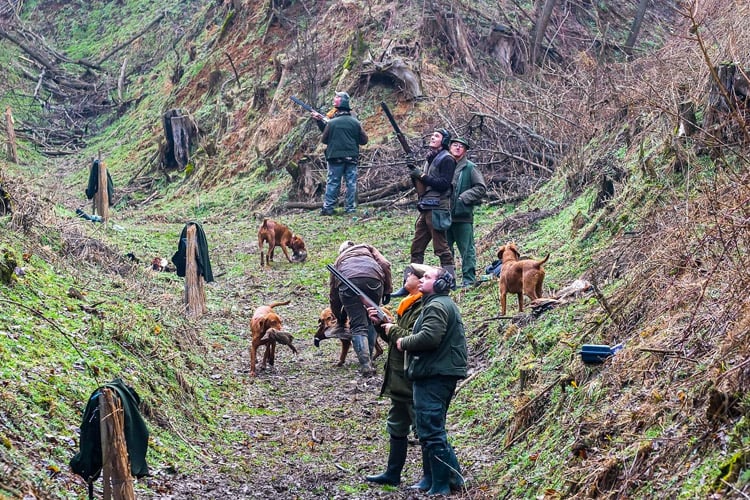 Additional activities are provided for non-hunting companions should they wish to travel with you. Guided tours can be arranged to the nearby towns of Gyöngyös and Eger which are both excellent wine regions and of course the capital Budapest. The nearest village is Parád which is famous for its mineral water and thermal baths. The hunting lodge offers music, sauna, steam room and massages should you wish to stay closer to home.
Château de Villette, France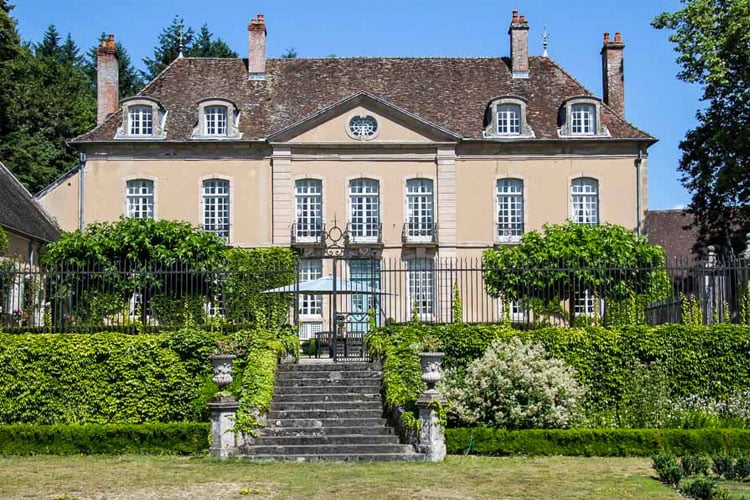 Chateau de Villette is the most charming yet exciting shooting estate in France. One factor that sets it apart from many others is that you can shoot on Sundays. This little gem is somewhat of a find for all those avid game shooters yearning for the more challenging and stronger bird.
The itinerary for this tour is based on Mixed Pheasant, Partridge and Duck days and will be that of a 600 bag, to be shot over 2 days (2×300) with overages applied accordingly upon group party agreement. The season for Pheasant, Partridge and Duck runs from 1st September- end of December. All these days are shot over the Chateau de Villette 1000+ acre estate where you will have only the best drives selected for you in order to keep your shooting holiday to the best standard. A sum total of 6-7 drives per day will be allocated where you will be sure to achieve the generous bag.
Upon arrival to Chateau de Villette, you will be taken back by its charm and stupendous facade which overlooks the gardens and glorious greenery, parkland and breathtaking views. The Chateau is a family-owned and run estate by that of Coen and Catherine Stork. Chateau de Villette offers world-renowned shooting and the best Duck shooting in Europe where even the Royals like to visit. All hunting, accommodation and cuisine is to die for as Catherine and her team will make sure your French gastronomy experience will best you've ever tasted and Coen will ensure that his professional team will only give you the most memorable of shooting.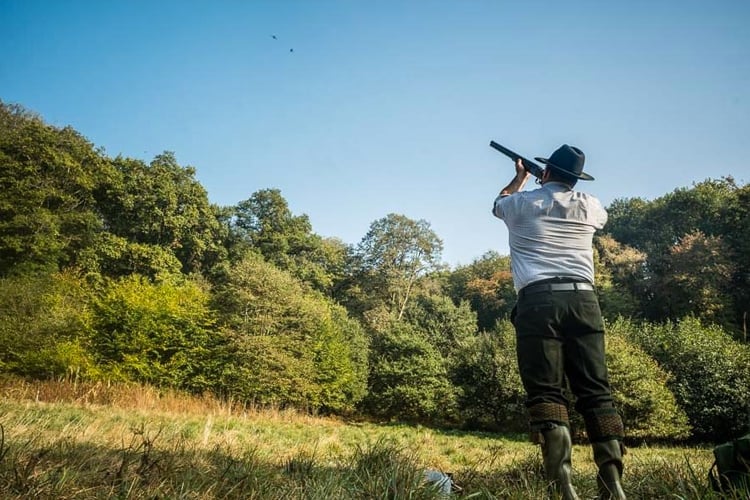 There is a number of fantastic additional activities on offer for the non-hunting companions and of course children. For the discerning wine connoisseur, there are wine tours with lunch in the neighbouring areas. In Burgundy, there are castles and cultural sites to visit and for the more physical amongst you, there is a Golf course, tennis courts, cycling, swimming and hiking.
For children, there are many attractions available for them to enjoy. There is an amazing amusement park featuring 25 attractions and over 500 animals, open from 1st April to September. There is also a climbing park in the forest of Givry and Divitri Park which is a nature park that is devoted to giant-sized games made of wood, mazes and attractions.
CONTACT US
If you would like to discuss any potential Pheasant shooting trip that you have in mind, you can contact our fantastic shooting expert, Peter Collingsworth, on 01603 407596 or by emailing him directly at peter@sportquestholidays.com. If you would like to view all of the shooting tours we have on offer, you can find the full list of destinations here.