We have been experimenting with various fishing techniques for the upper sections of the lagoon at Sette Cama for the past few seasons. These regions typically have quite steep banks, water between 4 and 10 metres deep, and a bottom made up of both sediment and stony material. We were eager to use micro jigs to fish the same spots this season after having terrific success with paddle tails and little trembler-like lures. The outcomes have been quite amazing. Head guide Ewan Kyle explains it to us below.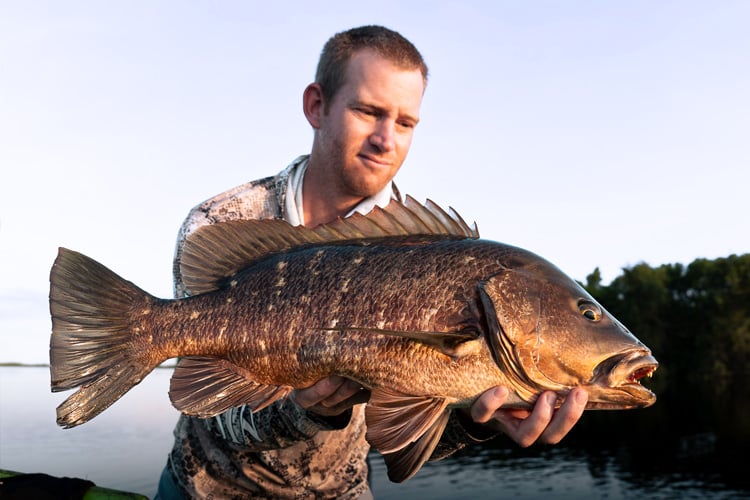 Understanding The Basics Of Micro Jigging
The goal of micro jig fishing is to catch a variety of fish species in deeper water by employing small, lightweight jigs. The jigs are normally between 10 and 30 grammes in weight and are fished by lifting and dropping them vertically through the water column. This method works particularly well for catching fish in situations with lots of structure, where conventional lures could become tangled. A growing number of anglers are turning to micro jig fishing because of its adaptability and success in catching a variety of species.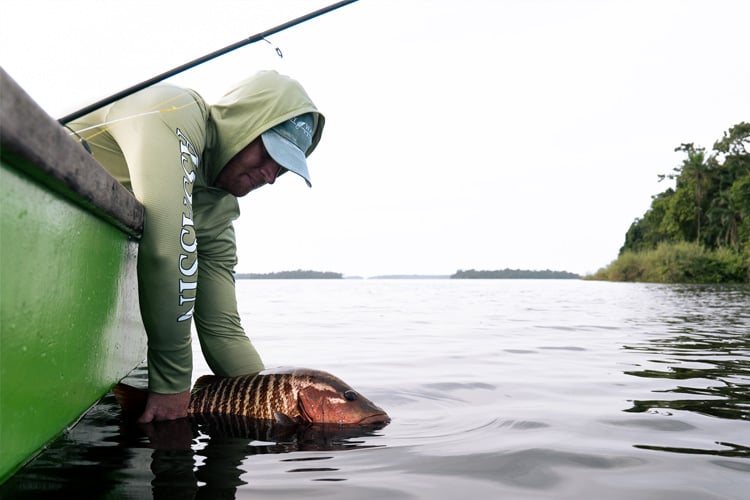 Exploring Different Styles
With a paddle tail, certain areas might only offer a few nibbles on the first or second drifts. However, with the jigs, these same areas would regularly yield bites for many more drifts, frequently yielding fish that were noticeably larger on the 15-20g jig than on the 5′′ paddle tails. It seems as though the large, intelligent fish know that the paddle tail is bad for them to consume yet can't resist the bait. Something about the micro-jigs just clicks, whether it be the motion or the speed, or even just the size category. It is essential to use relatively little braid and leader because you are using such a little bait and fishing in such deep water. I've been using 15 lb braid and a 25 lb fluoro leader, which allows you to pull remarkably forcefully, but you do lose a considerable amount of snapper because many of them are in the 6 to 8 kilogramme region.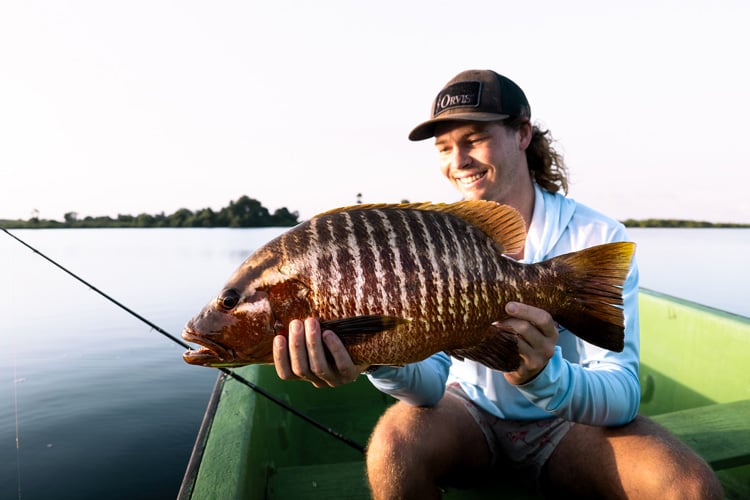 Lifting and dropping the jig through the final 1.5 metres of water off the bottom while navigating the structure fascinates me tremendously. When you raise the jig and drop it, feeling it fall on a rock that rises 1 m off the bottom, you know you are in the zone and the odds of a good bite are very high. This happens frequently as you drift through an area feeling gravel and sand. The actual bite is also quite satisfying because it always occurs on the drop, and frequently there is a slight touch or tug on the line when the fish misses the bait on the first swipe before resuming its attack when the lure comes back. Additionally, there is very little harm to the fish when using single, de-barbed hooks that are quite small and delicate. We have located spots where you can reliably catch good-sized threadfin on jigs; in the past, this species was challenging to target in the lagoon and put up a great fight on light gear.
List Of Species On Micro Jig So Far:
Longfin jack
Brown snapper
Mangrove snapper
Guinean snapper
Cubera snapper
Tilapia
Banded jewel cichlid
Catfish
Guinean barracuda
Grunter
Springer/ladyfish
Giant African threadfin
Pursemouth
Over 360 islands make up the upper lagoon, which we have barely visited so far. We have only begun to scratch the surface of what is available, and once the sounders arrive and allow us to more clearly view the bottom structure and locate the historic canyons and pinnacles that should contain the fish, a whole new universe of fishing options will become available. I predict that micro-jigging will become immensely popular next season and for good cause.
CONTACT US
If you'd like to know more about the fish, fishing, and accommodation at Sette Cama in Gabon, you can contact our destination manager Paul Stevens on 01603 407596 or email at paul@sportquestholidays.com, who would love to speak to you.